Story highlights
Neches River in Beaumont was nearly 7 feet above record level Saturday morning
President Donald Trump visits Houston and Louisiana
(CNN) —
Houston's mayor Saturday ordered nearly 300 people to leave their flooded homes, and another large city scrambled to restore water service as President Donald Trump visited flood victims and relief workers in Texas and Louisiana eight days after Hurricane Harvey struck.
In Houston, Mayor Sylvester Turner said people who had chosen to stay in inundated homes in the western part of the city must depart by 7 a.m. CT Sunday, after which the CenterPoint Energy utility will turn off power to those residences.
Turner said he's ordering the evacuation in part out of concern for the safety of firefighters, who would have trouble responding to emergencies in inundated areas.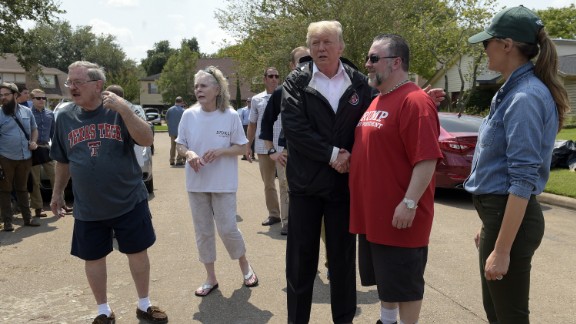 Susan Walsh/AP
Public safety personnel will be in the area – south of Interstate 10 and north of Briar Forest Drive – to help people depart, he said.
Emergency workers scouted the area Friday to learn how many people had not left their flooded homes. Parts of western Houston have seen sustained flooding in part because the Army Corps of Engineers has intentionally released water from two swollen reservoirs – and the flooding there won't recede soon, Turner said.
"I have to balance the interest of those who choose to stay" against the safety concerns for emergency personnel, Turner said.
The evacuations represent a tiny snapshot of the massive challenges presented by Harvey, a storm that left at least 50 dead, displaced tens of thousands of people and spurred disaster declarations in dozens of counties.
In Beaumont, a city of 118,000 east of Houston, officials said Saturday they were on the cusp of ending a three-day tap water outage that forced a hospital to evacuate its patients.
The city lost water pressure early Thursday when floodwaters disabled two pumps that send water to a treatment plant. By Saturday evening, workers had installed six temporary pumps, ready to again send water to the plant.
Service will resume soon, once the system is cleaned of mud and debris, but even when it does, people should boil the water they intend to consume until further notice, the city said.
"Be patient with us. We'll continue to work around the clock, night and day, and restore this city," City Manager Kyle Hayes said.
Photos: Hurricane Harvey slams Texas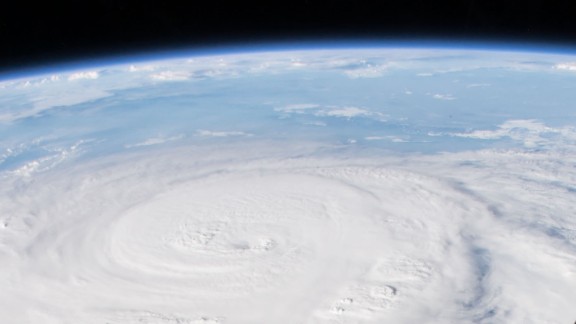 Photos: Hurricane Harvey slams Texas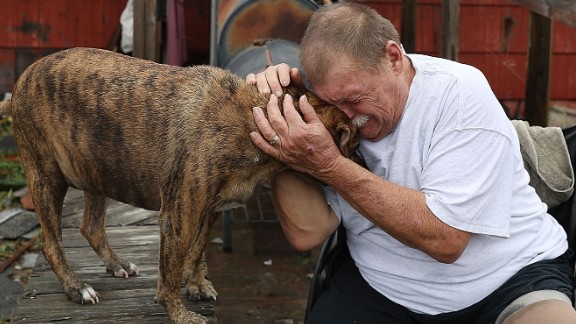 Photos: Hurricane Harvey slams Texas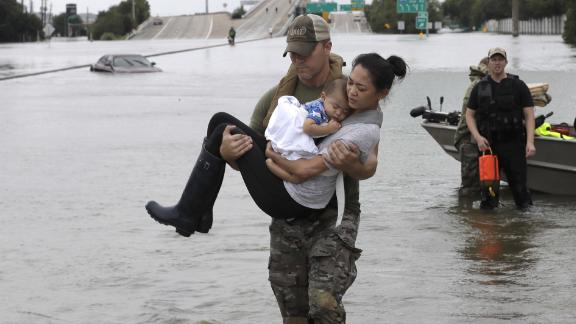 Photos: Hurricane Harvey slams Texas
Photos: Hurricane Harvey slams Texas