Editor's Note: Jimmy Carter was the 39th President of the United States. He is founder of the not-for-profit Carter Center, which works to advance peace and health worldwide. He and his wife, Rosalynn, have been volunteers with Habitat for Humanity for more than 35 years. The opinions expressed in this commentary are solely those of the author.
Story highlights
Jiimmy Carter: Amid despair after Harvey, regular people help each other with compassion
Carter: Some storms bring us together and some divide us. Get busy helping. Habitat for Humanity is a good place to start
When a disaster like Harvey strikes, I often see glimpses of the world I first knew.
One of the things I remember most clearly about my childhood in rural Georgia was the notion that neighbors were more than just the folks who lived next door or down the road. Neighbors were people you could count on – and people who could count on you – whenever a need arose.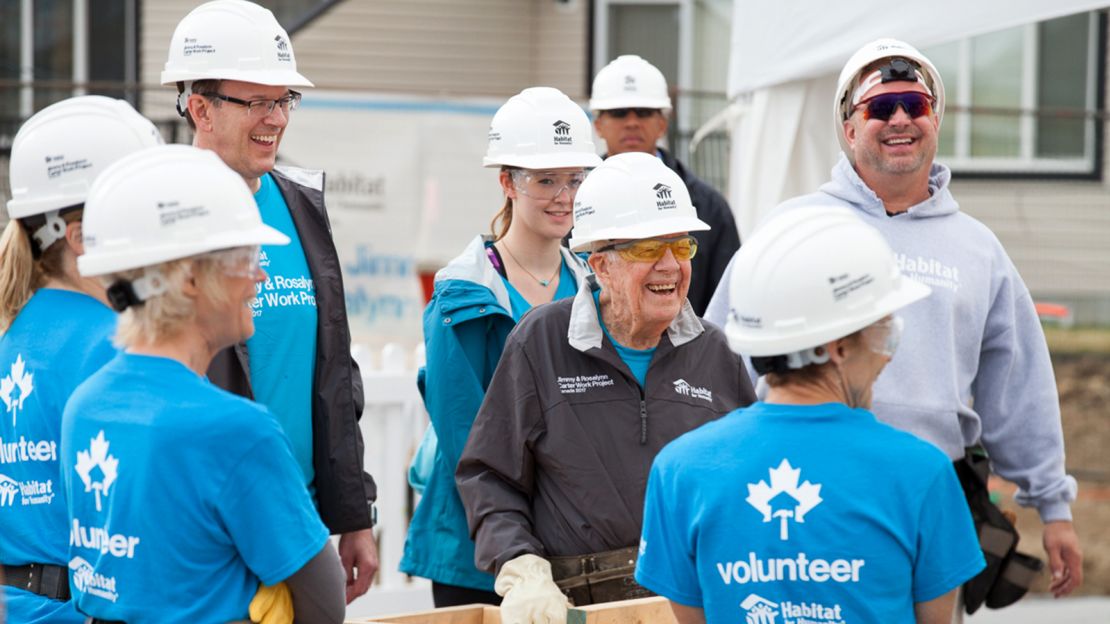 It was hard to feel truly alone with your troubles in such a close-knit place. No one ever had very much, but everyone felt a kinship, a responsibility, to each other that I believe helped shape how I see the world today.
I think it's how most of us see the world in the days after something like Harvey. Who could possibly remain unmoved by the scenes of damage and despair that come out of the affected areas? And yet there are also equally powerful images of regular people – individuals just like you and me – who come alongside those who are suffering and offer comfort, support and resources.
When the waters rise, so do our better angels. I've seen it again and again. We all have. Pick a past disaster, and I'll tell you at least a dozen stories that stand as living testaments to our collective compassion, generosity – and unity.