Story highlights
The troops will bolster rescue, aid delivery, medical support and other services
As of Thursday Northern Command said it has rescued and assisted some 1,234 people to date
On Thursday, the US military announced it had deployed more than 6,000 active-duty troops to aid response efforts in the wake of Hurricane Harvey, with an additional 1,100 prepared to deploy, according to the Department of Defense.
"Approximately 6,300 active-duty military personnel are deployed to the affected area," US Northern Command, which oversees active duty personnel in North America, said in a statement issued Thursday.
The troops will bolster rescue, aid delivery, medical support and other services currently being carried out by thousands of National Guard forces from Texas and neighboring states.
But on Friday, the Department of Defense released a vastly different figure stating approximately 1,638 active duty US troops had been deployed as of 7 a.m. ET Friday.
A Pentagon spokesman told CNN that the discrepancy is due to an accounting issue where some National Guard forces got double counted as active duty.
Northern Command has deployed 73 helicopters, three C-130 aircraft and eight para-rescue teams to aid in search and rescue and evacuations.
As of Thursday, Northern Command said it had rescued and assisted some 1,234 people.
CNN on search & rescue mission with US Navy
The active duty forces are in addition to 42 helicopters and seven fixed-wing aircraft from the US Coast Guard and 39 helicopters from the Texas National Guard and other supporting National Guards. Over 4,700 people have been rescued or assisted by air and shallow water boats, according to the Pentagon.
The air operation has reached such a large scale that a US defense official told CNN that some local airfields are now so full of helicopters that they are incapable of housing any additional aircraft.
Thirty Air Force aircraft have flown missions or are currently flying rescue relief missions including seven HC-130 Combat King IIs, four C-130 Hercules, 11 HH-60 Pavehawks, five C-17 Globemaster IIIs, one E-3 AWACS, one E-8 JSTARS and one KC-10 Extender, according to the service.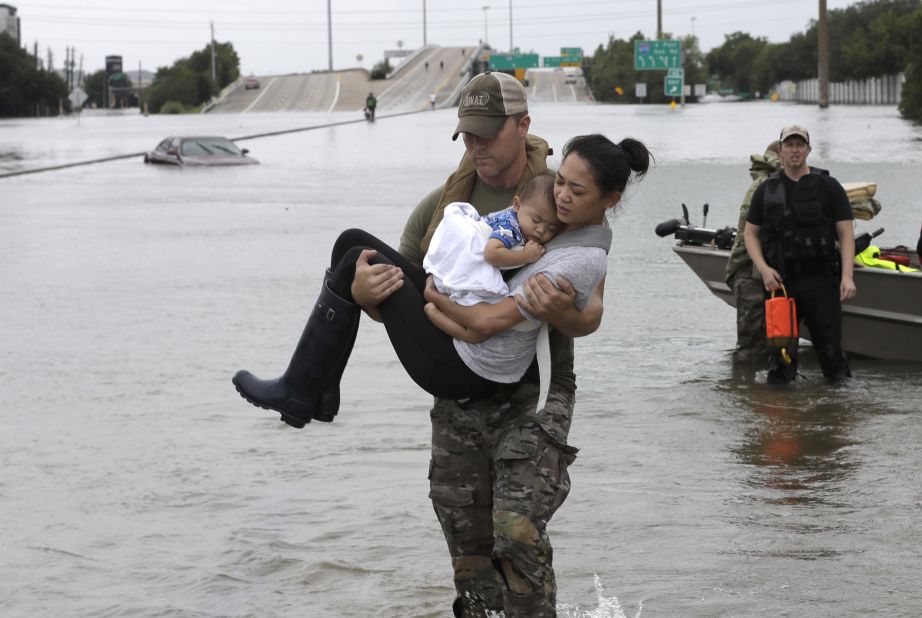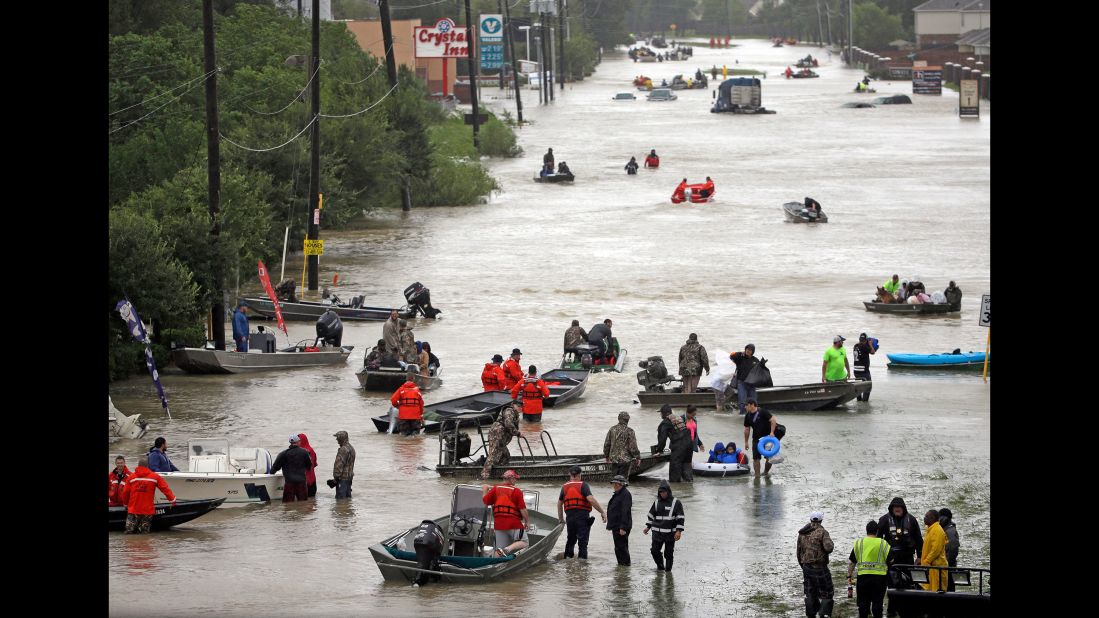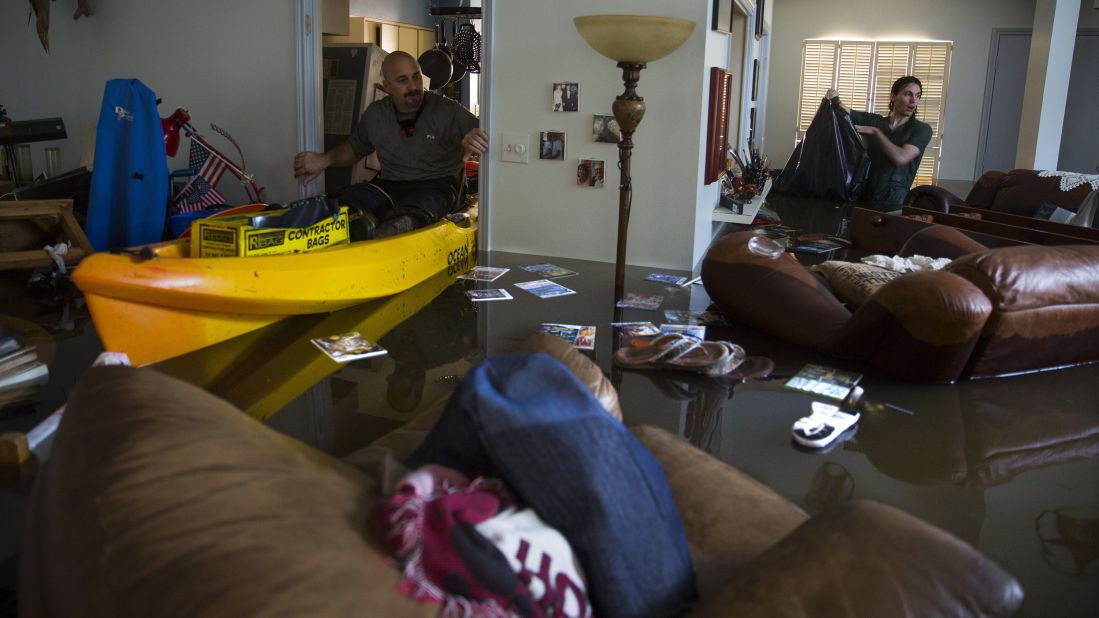 Photos: Hurricane Harvey slams Texas
Two US Navy warships, the USS Oakhill and the USS Kearsarge, are also due to set sail from Norfolk later Thursday to provide additional assistance. Those ships will also carry some 690 US Marines, part of the 1,100 that are "prepared to deploy."
Two US Marine Corps reserve battalions that were already based in the area are already on the ground helping to rescue people with rubber boats and amphibious vehicles according to a US Marine Corps official.
This story has been updated.
CNN's Zachary Cohen contributed to this report.