Story highlights
Trump repeatedly sought to encapsulate the disaster's staggering scale.
He appeared engaged and interested in the massive logistical undertaking.
(CNN) —
President Donald Trump flew to Texas to show the country he could lead at a moment of crisis.
He pledged to mount the best ever relief and recovery effort, and marveled at the scale of a disaster that exhausted even his reserves of superlatives.
"Probably there's never been anything so expensive in our country's history," Trump said at a subterranean command center here, surrounded by grim-faced state authorities. "There's never been anything so historic in terms of damage and in terms of ferocity as – as what we've witnessed with Harvey."
But his response to Hurricane Harvey shows he's yet to master the instinctive shows of empathy such tragedies require.
The President called the murderous storm "historic" and "epic," said that "nobody's ever seen this much water," and described the wind as "pretty horrific."
Trump, though, dispensed no hugs or displays of compassion to victims of the storm, whom he did not meet – perhaps a symptom of the fact he insisted upon visiting the state in the immediate aftermath of the storm precluding him from visiting the most devastated region.
It was a decision made to demonstrate his personal commitment to seeing Texas recover, officials said. Before he became commander in chief, Trump frequently criticized his predecessor Barack Obama for not traveling to disaster sites quickly enough.
But by Wednesday morning, even in the White House, there was second-guessing about that approach.
A White House official and a GOP source close to the White House told CNN's Jim Acosta that Trump did not show sufficient concern for the victims of the storm.
The President "does need to show some compassion on his next visit on Saturday. He needs that optic," the GOP source said.
The White House official conceded that Trump should have focused his visit on meeting face-to-face with storm victims.
"It's not about optics," the official said. "It's the right thing to do."
Trump made an attempt to convey more empathy on Wednesday, in a tweet.
"After witnessing first hand the horror & devastation caused by Hurricane Harvey,my heart goes out even more so to the great people of Texas!" he wrote.
When aides advised Trump that visiting the hardest-hit areas would divert important resources from the recovery efforts, he settled upon Corpus Christi, the coastal city which was spared the brunt of the damage.
Speeding past oil refinery fields and flat, dry scrubland in his motorcade, Trump came across no visible signs that a storm had ravaged the coast 200 miles north. In Austin, a similar scene unfolded. A few scattered signs directed traffic toward temporary emergency shelters, but Trump's vehicle didn't exit, destined instead for the state's emergency response center – a subterranean hive of response professionals working to mitigate Houston's misery.
As he sat around tables with uniformed officials in both cities listening to updates on rescue and recovery efforts, he achieved at least the image of a president in charge. Maps and charts provided visual aids that he's known to relish. He appeared engaged and interested in the massive logistical undertaking being described.
But on the ground, Trump seemed disconnected from the searing emotion unfolding in the storm's deadly path. The President, known for embracing law enforcement, did not publicly react to the Houston police chief's emotional afternoon news conference, which occurred while he was on the ground in Texas.
Instead, it was left to those surrounding the President to characterize emotions he didn't display in public.
"The President was heartbroken about what he saw," said Texas Gov. Greg Abbott, who flew aboard Air Force One from Corpus Christi to Austin and watched videos of the flooding alongside Trump. "He is committed to ensuring that Texas can rebuild."
Photos: Hurricane Harvey slams Texas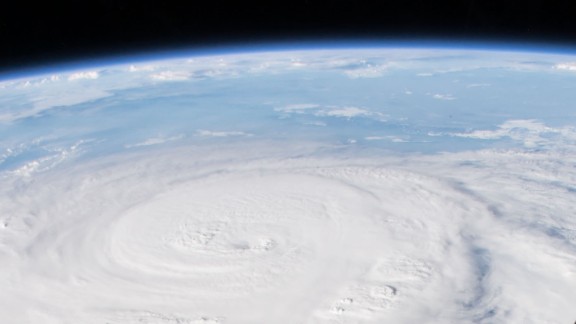 Photos: Hurricane Harvey slams Texas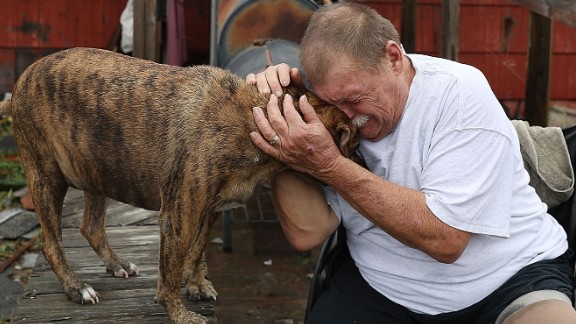 Photos: Hurricane Harvey slams Texas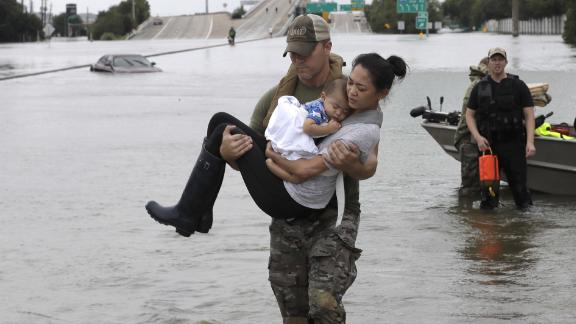 Photos: Hurricane Harvey slams Texas
Photos: Hurricane Harvey slams Texas
Photos: Hurricane Harvey slams Texas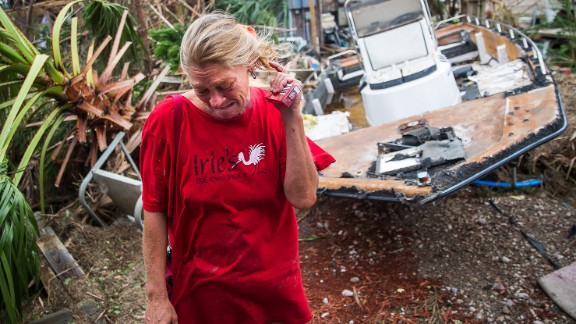 Photos: Hurricane Harvey slams Texas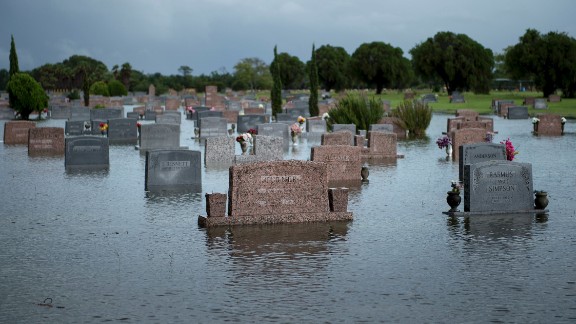 Photos: Hurricane Harvey slams Texas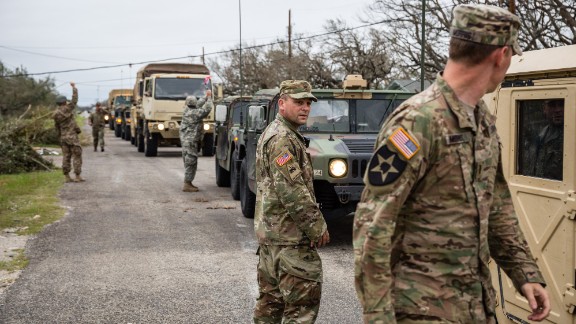 Photos: Hurricane Harvey slams Texas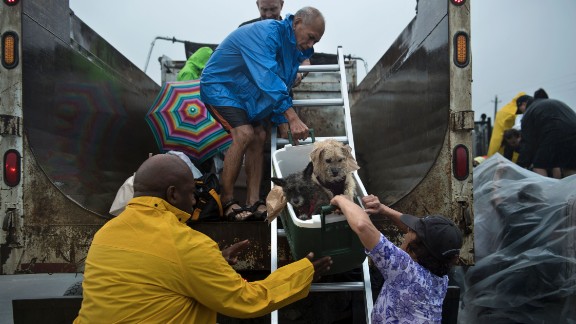 Photos: Hurricane Harvey slams Texas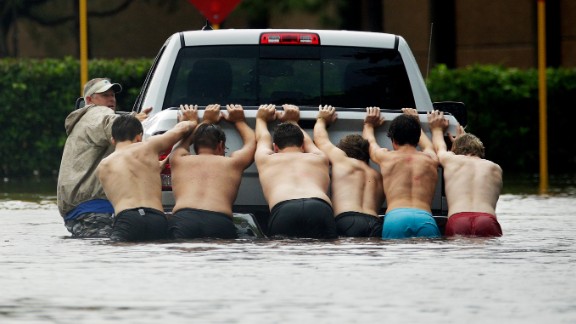 Photos: Hurricane Harvey slams Texas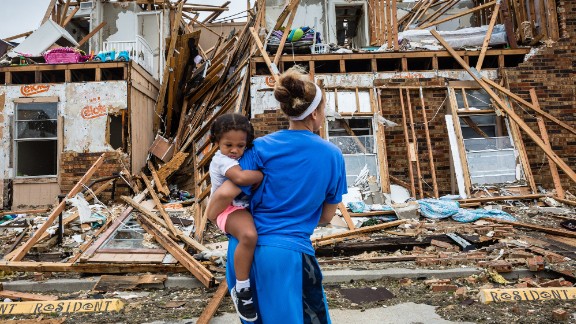 Photos: Hurricane Harvey slams Texas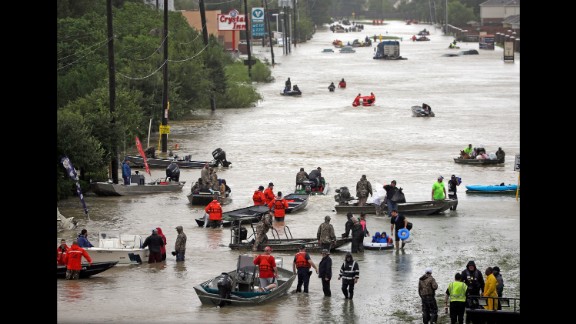 Photos: Hurricane Harvey slams Texas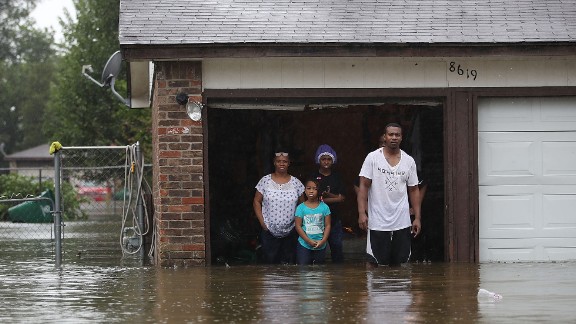 Photos: Hurricane Harvey slams Texas