Story highlights
Residents of Rockport, Texas, are assessing the widespread destruction of their community
Some were lucky, while others have a long road of recovery ahead
(CNN) —
Almost three days after Hurricane Harvey thundered through, this coastal town looks like the victim of an apocalypse.
Rockport remains without electricity, with no indication of when residents will get power back. There's no running water. There's very limited cellphone service, and residents wander the streets looking for a signal.
Boats in the marina lie partially submerged. Rubble is everywhere, littering the streets. Some buildings have been knocked completely flat. Others are missing their roofs.
Swaths of Rockport are completely isolated, their roads blocked by debris and downed trees. Some neighborhoods are eerily deserted.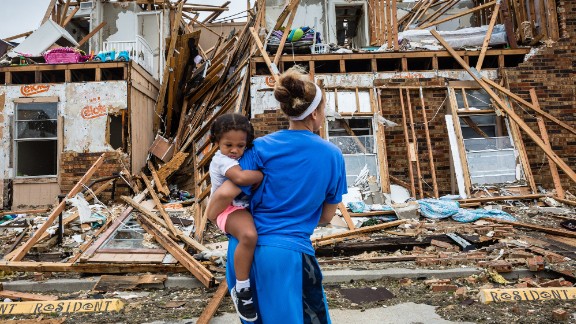 Timothy Fadek/Redux for CNN
As epic flooding in Houston keeps the nation riveted, residents of southeast coastal Texas are assessing their own damage. This Gulf community was dealt a direct hit late Friday when Harvey battered the coast with 130 mph winds and heavy rain.
People here have been venturing out to see what's left. Some were lucky. For others, it's devastating.
Riding out the storm
Rockport is about a three-hour drive southwest of Houston and is home to about 10,000 people. It draws tourists who want to visit its beach or fish in nearby Aransas Bay.
An estimated 60% of people in Rockport hunkered down and rode out the hurricane, said Michael Lugo, squad leader for the Texas Task Force 1, which has been conducting search and rescue operations here.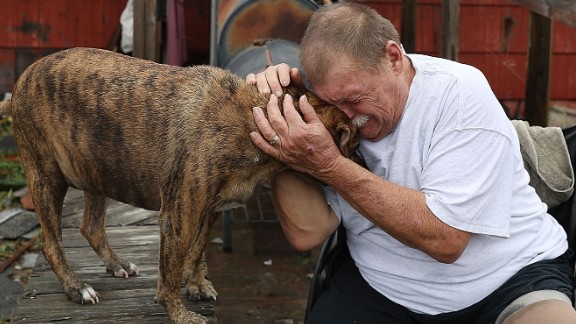 Joe Raedle/Getty Images
Some even took cover in their boats, docked in the local marina. Those who did told CNN how terrifying it was when Harvey came in, and how they thought it would never end.
Many said they didn't believe the storm would be this bad, and that they would never stay home to ride out a storm again.
Infrastructure crippled
Those in need have found it's been almost impossible to contact anyone for assistance because the town's infrastructure is in shambles.
The first day after the storm, cellphone service was essentially non-existent. Residents would drive to nearby Highway 35 and climb an overpass to try and make a call.
The city's water treatment plant, which made it through the storm undamaged, is currently inoperable because it lost power. Officials say electricity and other infrastructure repairs may be weeks away.
One official with the Texas Emergency Task Force told CNN Sunday that 10 buses took "several hundred" evacuees out of Rockport. Most were headed for Corpus Christi or Austin.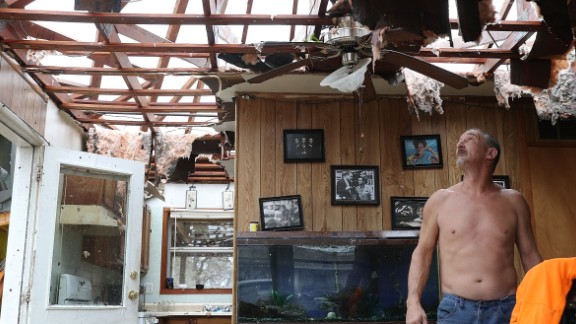 Joe Raedle/Getty Images North America/Getty Images
Aaron Mitchell said Monday he walked some 12 miles to Rockport from Aransas Pass to check on his father. But his dad wasn't there.
"There's been no cell service since Thursday, Friday. I haven't gotten a hold of anybody," Mitchell told CNN's Nick Valencia, wiping tears from his eyes. "If my mom and dad's watching, I'm okay."
Mitchell later learned his father had been safely relocated to Austin and was planning to take a bus to join him there.
"This is my first hurricane, so, yeah, I'm scared," Mitchell said. "My trailer was just bouncing up and down."
Other residents are pleading for financial aid.
"You know, I see all these little fundraisers for all these other places," Rockport resident Joe Kirchens told CNN Monday morning. "We need it here."
'Texans have yet to learn submission'
Stephen Sample lives in nearby Fulton, just north of Rockport. CNN's Martin Savidge spoke to him as he attempted to shore up his home before it collapsed.
Sample had lived in the home for 30 years, he said. As the storm approached, he was able to evacuate to San Antonio.
He saw glimpses of his home in a YouTube video posted by a storm chaser, he said, and that gave him hope. But when he returned to Fulton, he discovered the house is completely unlivable.
Photos: Hurricane Harvey slams Texas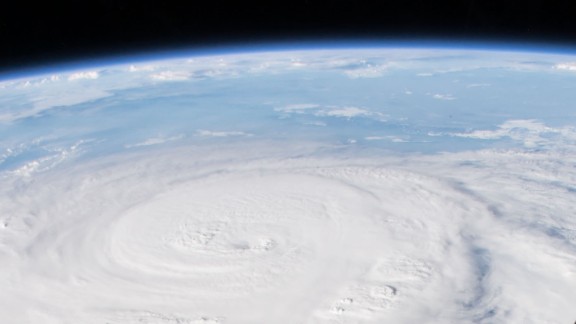 Photos: Hurricane Harvey slams Texas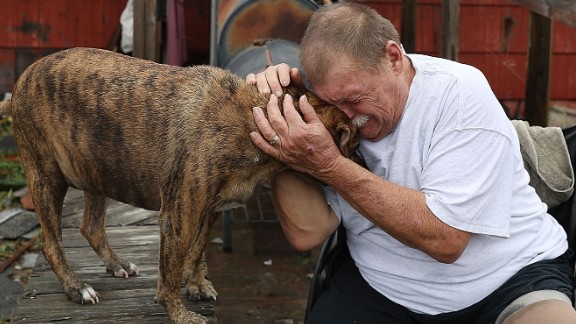 Photos: Hurricane Harvey slams Texas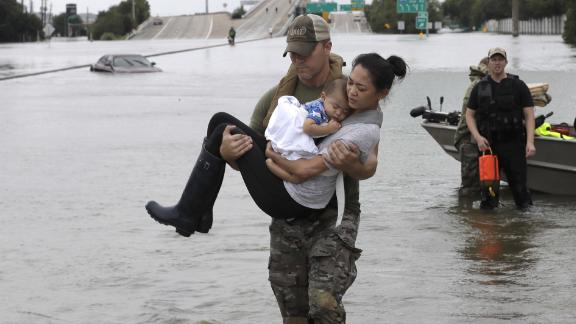 Photos: Hurricane Harvey slams Texas
Photos: Hurricane Harvey slams Texas
Photos: Hurricane Harvey slams Texas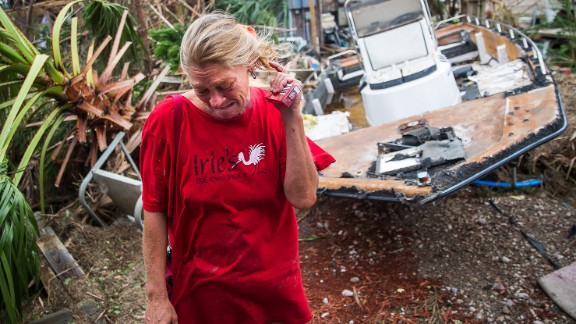 Photos: Hurricane Harvey slams Texas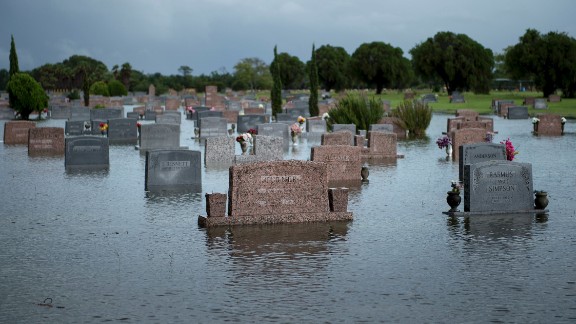 Photos: Hurricane Harvey slams Texas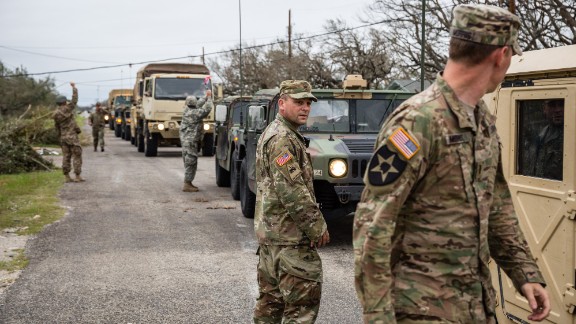 Photos: Hurricane Harvey slams Texas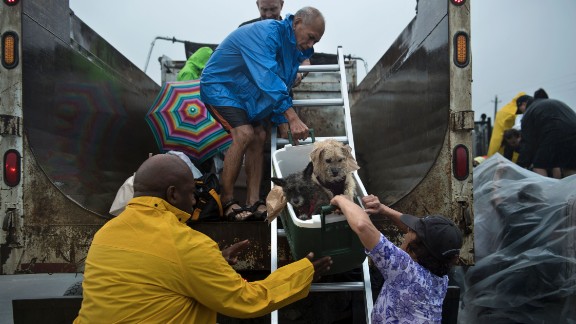 Photos: Hurricane Harvey slams Texas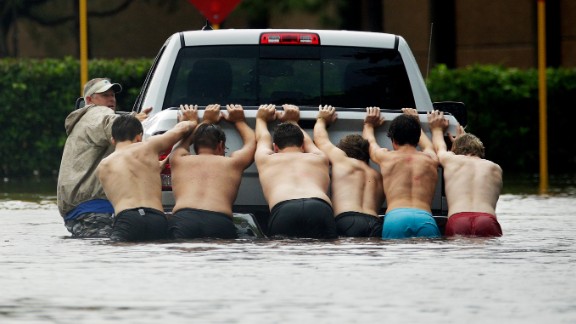 Photos: Hurricane Harvey slams Texas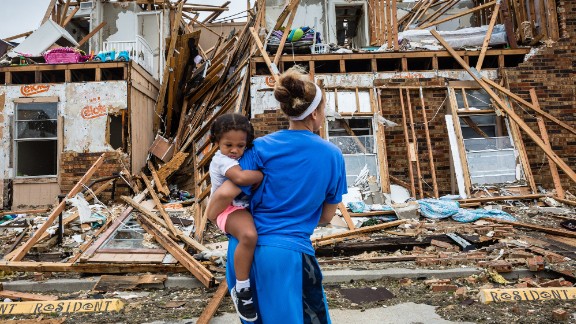 Photos: Hurricane Harvey slams Texas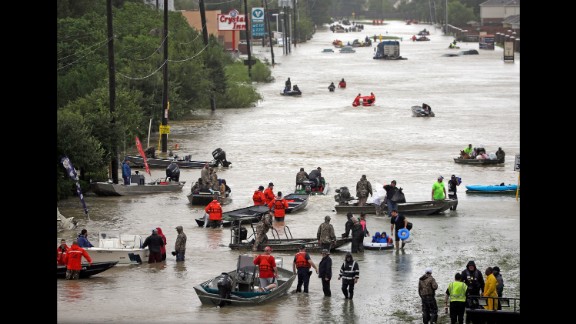 Photos: Hurricane Harvey slams Texas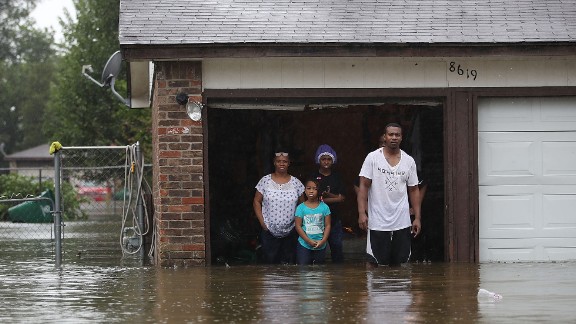 Photos: Hurricane Harvey slams Texas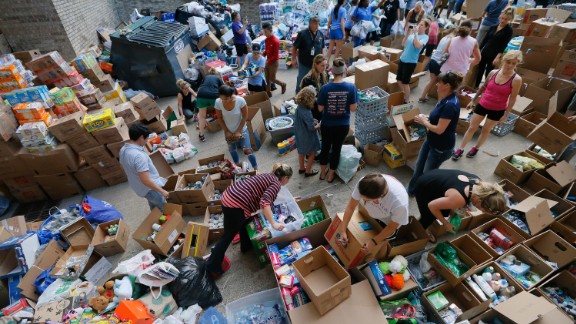 Photos: Hurricane Harvey slams Texas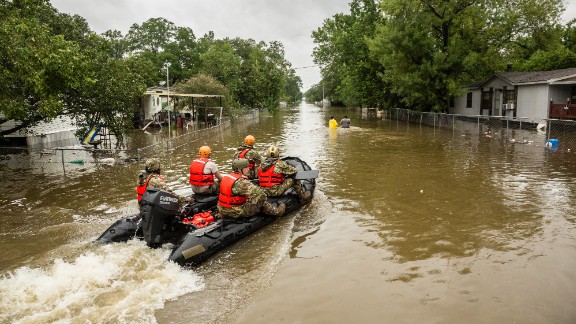 Photos: Hurricane Harvey slams Texas
Photos: Hurricane Harvey slams Texas