Kenyans eagerly and anxiously awaited the final results in a hotly contested election on Tuesday pitting incumbent President Uhuru Kenyatta against former Prime Minister Raila Odinga.
Independent Electoral and Boundaries Commission spokesman Andrew Limo said turnout looked "huge" as Kenyans cast ballots at more than 40,000 polling stations on Tuesday.
Videos circulated on social media of skirmishes and tear gas allegedly being used in some parts of the country earlier Tuesday, but CNN did not witness any violence.
The atmosphere at several polling stations in Nairobi was relaxed as Kenyans came out in droves, eagerly queuing in orderly lines to vote.
Latest developments
- Odinga reportedly questions running results as counting shows Kenyatta in lead
- Minor technical issues have been reported and were being addressed - officials
- Polls closed at 5 p.m. (10 a.m. ET) but those already in line, or in an area affected by delays, were allowed to vote
Kenyatta, the son of Kenya's founding president and the country's youngest leader at 55, is seeking a second five-year term. If he loses, he'll make history as the only incumbent president not to win re-election.
Odinga, who's running for president for the fourth time, served as prime minister between 2008 and 2013 and is the incumbent's main challenger.
As counting proceeded, Odinga questioned numbers posted by the election commission, which showed on its website that Kenyatta was in the lead, Reuters reported.
"They (the results) are fictitious, they are fake," he said, according to Reuters. "We have our projections from our agents which show we are ahead by far."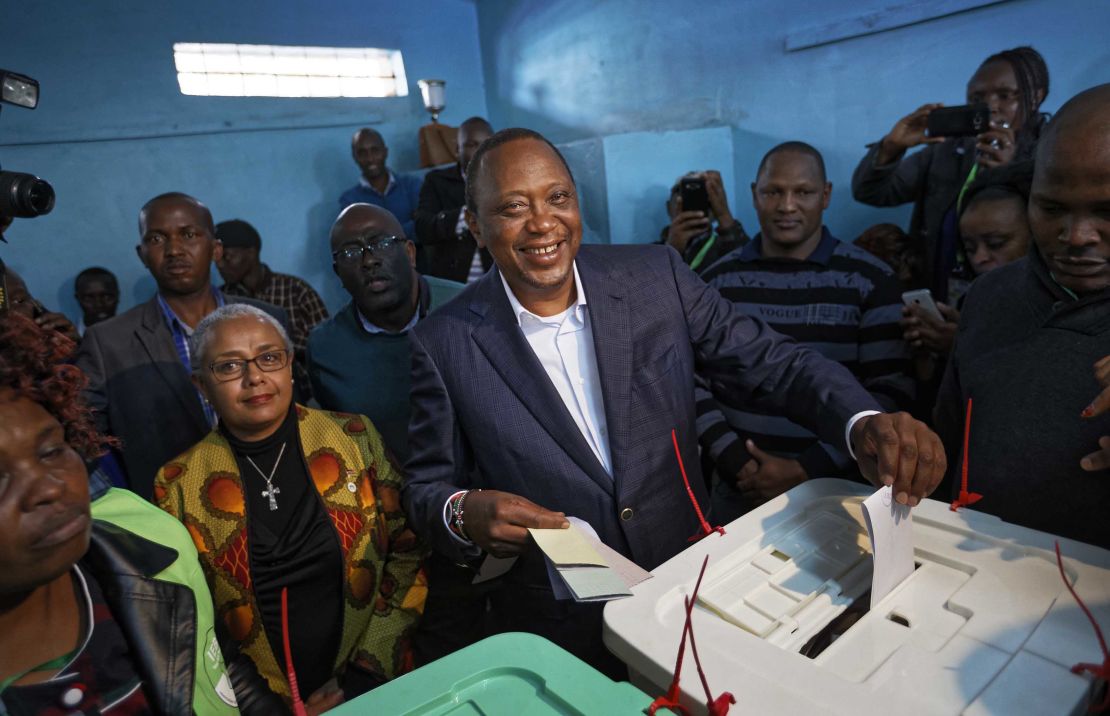 Limo acknowledged claims of malfunctioning voting machines, which have circulated online, saying there have been "three or four cases of malfunction where the system needed restarting," but added that for the most part things have "gone well."
The IEBC said in a statement that extra support staff had been brought into service to resolve minor technical issues and confirmed that anyone already in line, or in an area affected by delays, when polls closed would still be able to cast their ballot.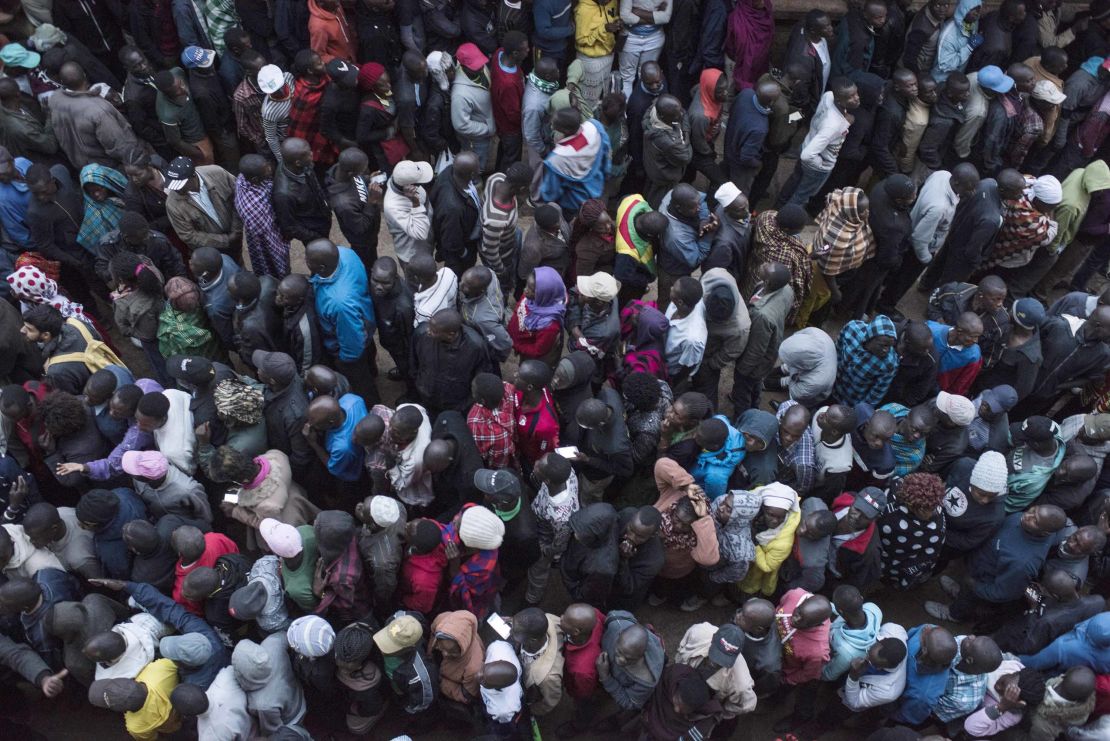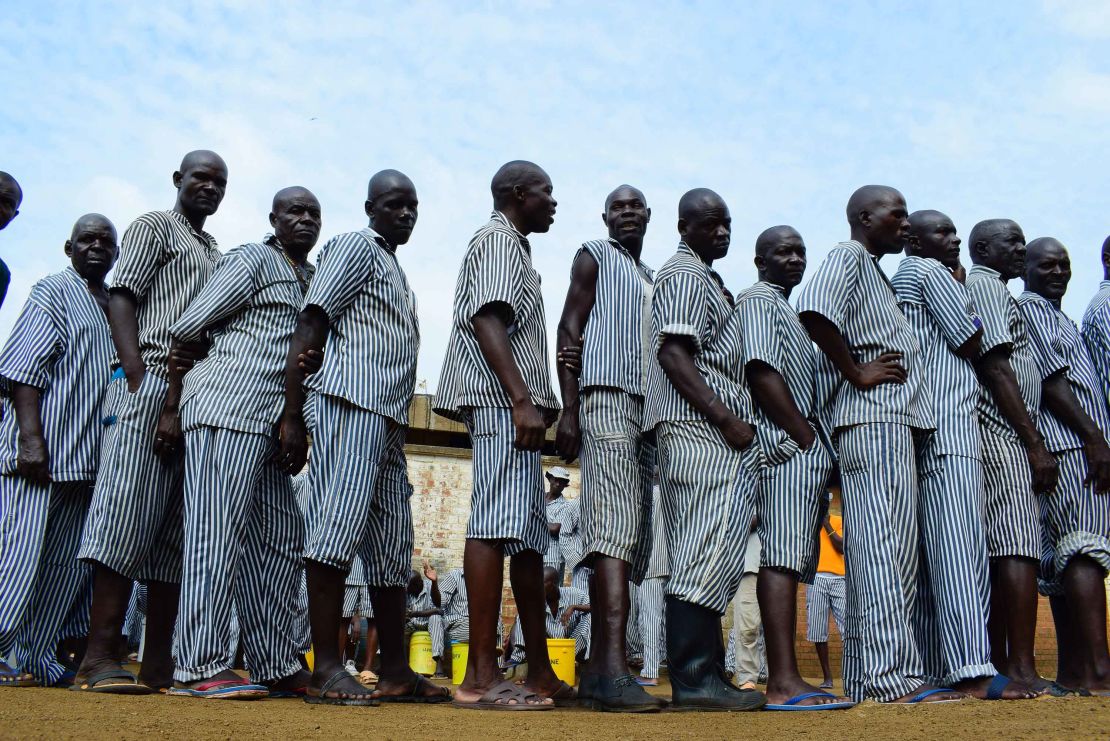 "We are eager to choose our leaders, even in the rain," one voter, Susan Mukami, told CNN at the Moi Avenue Primary School polling station in Nairobi.
Kenyan YouTube personality and radio presenter Xtian Dela said he'd waited four hours to cast his first ever vote in Nairobi.
"[I] am super excited about the election this year … I just had to exercise my civic duty: To hire and fire my employees," he told CNN.
Dela added: "I voted for leaders who I believe will end tribalism. Don't get me wrong, health, jobs, economy, etc are very important. But what's the need of having all that if we are hating on each other?"
Dela also posted a video on Twitter showing voters cheering for "an amazing 90-year-old granny who came out in the cold to vote," he said.
Some voters praised authorities for what they described as a better-run ele