Story highlights
Incident took place in Baghdad's Nusoor Square in 2007
The shooting stoked anger toward security contractors in Iraq
(CNN) —
A federal appeals court overturned the first-degree murder conviction of a security contractor involved in the 2007 shooting in Baghdad's Nusoor Square at the height of the Iraq War – a deadly encounter that left 17 people dead.
Nicholas Slatten of Sparta, Tennessee, was a sniper working for the private Blackwater Worldwide security company. Originally sentenced to life in prison, he could be tried again after the appeals court decision.
Slatten was found guilty in Washington of first-degree murder in the slaying of the driver of a white Kia sedan in the Baghdad traffic circle. Prosecutors said Slatten kicked off the incident when he opened fire, but the company said the convoy came under attack.
Three other former Blackwater agents – convicted on manslaughter charges stemming and each receiving 30 years – will be resentenced for their roles in the deaths.
'Abused its discretion'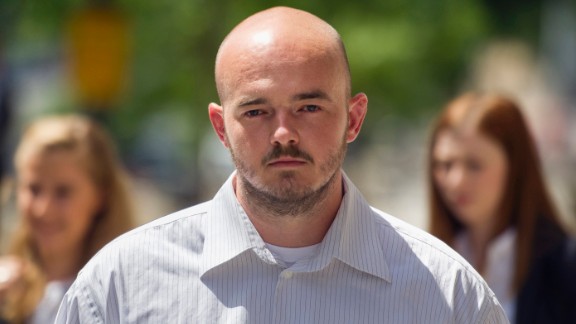 Cliff Owen/AP
The US Court of Appeals for the District of Columbia Circuit on Friday found that "the district court abused its discretion in denying Slatten's motion to sever his trial from that of his co-defendants and therefore vacates his conviction and remands for a new trial."
It found that the 30-year terms for the three others "violates the Eighth Amendment prohibition against cruel and unusual punishment," with one of the judges dissenting.
The Nusoor Square shooting exacerbated anger among many Iraqis at the security contractors in their country.
According to prosecutors, the four were among seven Blackwater employees who opened fire in the traffic circle.
An FBI investigation found 14 of the deaths unjustified, according to rules of engagement for private security contractors in Iraq.
Blackwater said its convoy defended itself, but witnesses testified that the contractors opened fire without provocation.
Powerful witness accounts