Editor's Note: Gerald Early is Chair of the Department of African and African American Studies at Washington University in St. Louis and editor of the online journal, The Common Reader. The views expressed in this commentary are solely those of the author.
Story highlights
Gerald Early: The NAACP's travel warning is a way to emphasize that Missouri is not only provincial, but dangerously so
The challenge to authority symbolizes the burden many African-Americans in Missouri feel as a result of Ferguson, Early writes
Missouri may be the borderline reality, the psychic edge, emblematic of the deeply divided American mind itself.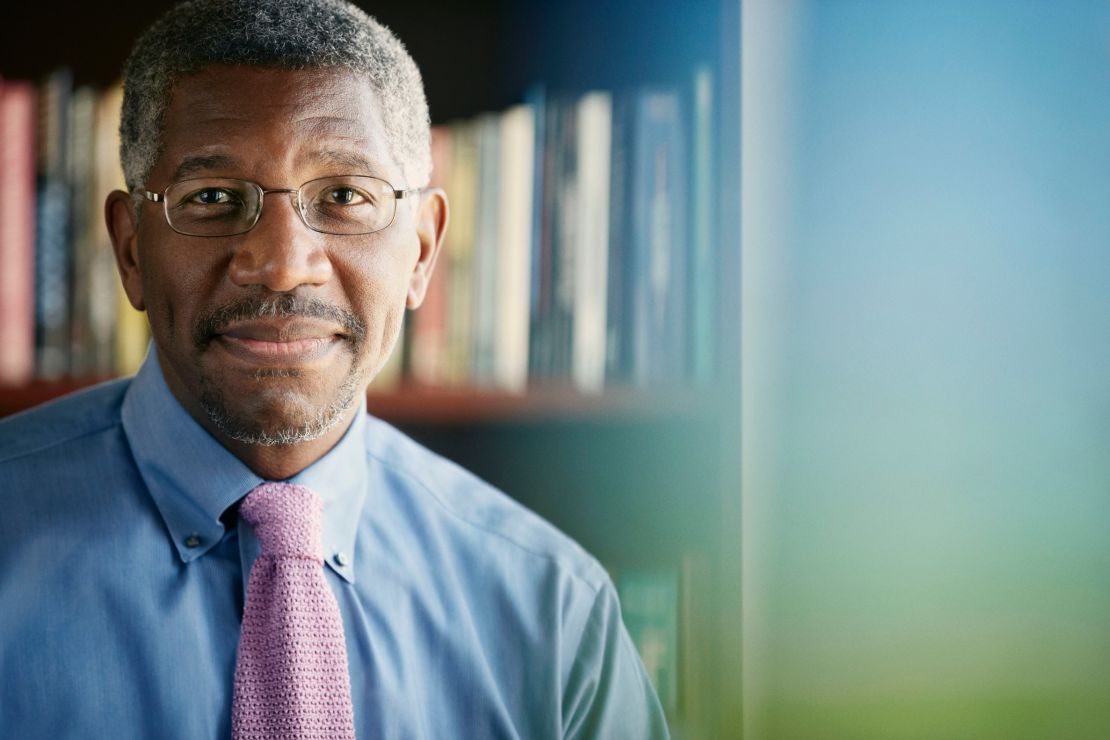 The shooting death of Michael Brown, an unarmed teenager, at the hands of police in 2014 and the violent disorder that resulted from it seem to have both traumatized and energized those of us who live here, radicalized and retrenched us. If some are hoping our breaches can be mended, others are more determined that ever to, as a popular military saying goes, "re-fight the last war." Surely, Ferguson gave us Black Lives Matter ("to whom?" remains a vital question) and the protests against racism at the University of Missouri. It also helped Donald Trump win Missouri last fall and helped Republican Eric Greitens capture the governor's seat after eight years of a Democratic governor, Jay Nixon, tussling with a GOP-controlled legislature.
The legislature and Governor Greitens are in the spotlight lately because of Missouri Senate Bill 43, which goes into effect at the end of this month. The measure drastically shifts the burden of proof from defendant to plaintiff in employment and other discrimination cases. Before, a plaintiff had to show that race or gender bias was a contributing factor to dismissal. Under 43, the plaintiff must prove that bias was, in effect, the sole reason that explains the treatment he or she received.
The NAACP has responded to this bill, which it vigorously opposed for months, by issuing its first ever racial "travel warning," telling African-Americans to take extra care and precaution when traveling in Missouri – a state whose tourism industry hardly needs the challenge of fighting this particular stigma. No one mistakes the picturesque towns of Ste. Genevieve or Hannibal for the beaches of California or Florida, and the St. Louis Arch, beautiful as it is, is no Grand Canyon. We are, regardless of our resentment toward the idea, flyover country – not a destination but a route to a destination. The travel warning is a way for the NAACP to emphasize that Missouri is not only provincial, but dangerously so. One way of looking at the travel warning is that the NAACP is saying that blacks are too cosmopolitan to go to places like Missouri in its current political state.
Republican and conservative supporters say that the change is part of larger legislative program of tort reform in the state that will make Missouri more attractive to businesses by reducing frivolous or opportunistic lawsuits. Right now, St. Louis has the reputation as one of the capitals of generous tort settlements. Liberal opponents say the bill is itself an act of discrimination against protected minority groups who will not be able to bring suits as readily as they were in the past to combat workplace racism.
In other ways, the NAACP travel warning is clearly black folk playing pressure politics, such as they learned from 1920s era Pullman porter labor leader A. Philip Randolph – as well as a means to nationalize and sensationalize a fairly arcane and subtle bit of legal wrangling that might have passed unnoticed among many blacks in other parts of the country. But it is also something more: it symbolizes the burden many blacks in Missouri feel, as a result of Ferguson, to challenge opposition more strenuously than ever. Ferguson has rather upped the ante.
Revolution and counterrevolution. A swing state that is sometimes liberal and sometimes conservative, sometimes ruled by the city-dwellers and other times ruled by the rural out-staters. All of this might be a reflection of Missouri's history as a border state, on the edge of Confederacy and Union, of abolition and slavery – a state that was at war with itself during the Civil War, torn yet joined like Batman's enemy, Two-Face.
But if Ferguson has forced African-Americans to intensify what, for them, is a life-or-death struggle enacted in a gale that forever threatens to blow them back into the horrors of the past, it appears to have forced many whites as well to intensify their view that race relations has become just an unending round of concessions to assuage claims of victimhood – an eternal, cosmic tort case. For those whites, the fight for power has become partly the expression of the odd and untenable claim of being the victims of their victims. So, the battle is joined. St. Louis-born T. S. Eliot was right: "… there is no such thing as a Lost Cause because there is no such thing as a Gained Cause."