Story highlights
Officials restore power to Hatteras and Ocracoke islands
Mandatory evacuation will be lifted at 12 p.m. on Friday
There's a light at the end of the tunnel for some residents in North Carolina's Outer Banks – literally.
A weeklong power outage came to an end on Thursday, when crews restored power for the thousands of residents on Hatteras and Ocracoke islands.
A new overhead transmission line is bringing electricity from the mainland to the islands, Gov. Roy Cooper said in a statement.
A mandatory evacuation for visitors, which was issued as a result of the power outage, will be lifted at noon on Friday, according to local officials.
Cape Hatteras Electric Cooperative said that power had been restored to the entirety of Hatteras and Ocracoke. Communities had been operating on generator power and were ordered to conserve electricity for a week.
In his statement, Cooper encouraged visitors to return and thanked workers for their "tireless work to get power restored quickly and safely."
Power outage deals blow to residents, tourism
Power had been out on the islands since July 27. A crew working for PCL Construction accidentally drove a steel casing into an underground transmission line during work on the new Herbert C. Bonner Bridge at Oregon Inlet.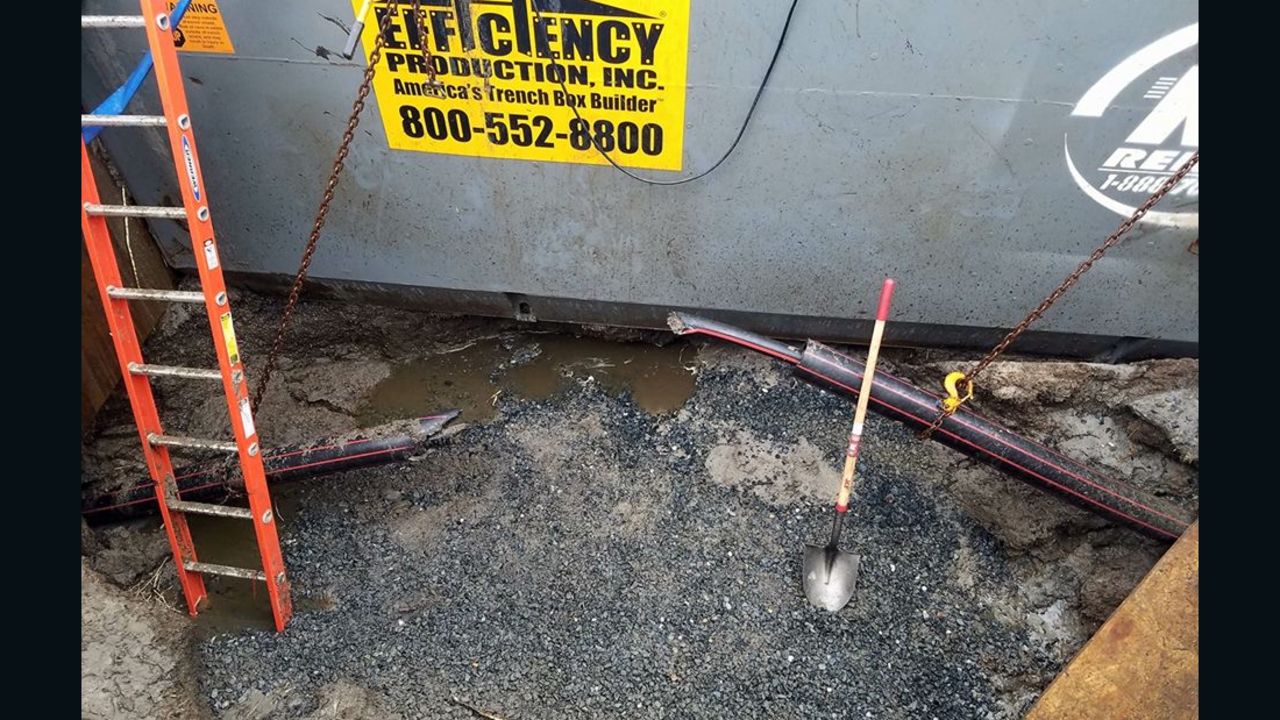 Emergency management officials issued a mandatory evacuation for visitors on July 29, citing "life safety issues from the loss of reliable electrical power" and a "growing uncertainty" as to when power would be restored.
The evacuation was a devastating blow for residents on the island, most of whom depend on the income generated from summer tourists.
When the power was knocked out last week, utility officials estimated it could take up to two weeks to get it restored. Cooper signed a state of emergency to respond to the power outage.
By July 28, more than 2,300 people and 893 cars were evacuated from Ocracoke Island alone, which can only be accessed by ferry.
Janet Dawson, who owns the 37-room Cape Hatteras Motel in Buxton, said she had to refund all the reservations and lost tens of thousands of dollars.
"People make money in summer to live through the winter," Dawson said.
It is not immediately known how much money was lost during the power outage.
But some vacationers didn't let the situation get the best of them.
Erica Carlson and her family were vacationing in the Outer Banks, as they had done for 21 years, before the evacuation was enacted.
Carlson, of Oakland, Maryland, told CNN that she and her family used candles, ice and a battery lantern to continue their long-running tradition of a family poker tournament.
"We play lots of card games on vacation, but the Texas Hold 'em tourney is a tradition. When we lost power, my nephew was really disappointed, because he had been looking forward to it," she said. "So we all just decided we would light some candles and play anyway."