Story highlights
Criticism is unfounded, election official says, because company didn't see vote totals
Company sees disparity of at least 1 million votes in government's turnout figures
(CNN) —
Turnout figures for an election to a controversial new legislative body in Venezuela were manipulated, the company that provided the voting technology has said.
Antonio Mugica, CEO of London-based Smartmatic, said there was a discrepancy of at least 1 million votes between the officially declared tally in Sunday's election to the National Constituent Assembly and the one his company recorded. A full audit would be needed to confirm the exact numbers, he said.
Venezuela's National Electoral Council has reported that more than 8 million people, or about 41.53% of registered voters, cast ballots.
The head of the council called Mugica's assertions irresponsible.
Smartmatic is a technology support company and wouldn't have access to the final vote numbers, the council's Tibisay Lucena told reporters Wednesday afternoon.
"Any manipulation, like Mr. Mugica suggests, does not take into consideration that Smartmatic is part of the safety of the totalization system," Lucena said. "Mr. Mugica intends to question the results of an election in which (Smartmatic's) only role was to provide services for this institution."
Venezuela's opposition boycotted the election, calling it fraudulent. It says the new National Constituent Assembly – which has the power to dissolve the opposition-led National Assembly and to rewrite the Venezuelan Constitution – will erode democracy.
President Nicolás Maduro declared a sweeping victory after the vote. Virtually all the new body's members are supporters of the leftist leader.
But speaking at a news conference in London, Mugica cast doubt on the turnout figures quoted by Venezuelan authorities.
"We estimate the difference between the actual participation and the one announced by authorities is at least 1 million votes," he said. "It is important to point out that this would not have occurred if the auditors of all political parties had been present at the different stages of the election."
Mugica said his company had stood by all previous results, regardless of who won. "Based on the robustness of our system, we know, without any doubt, that the turnout of the recent election for a National Constituent Assembly was manipulated," he said.
In the wake of Sunday's result, two opposition leaders – Leopoldo Lopez and Antonio Ledezma – were detained, sparking condemnation from the United States and international organizations.
Venezuela has used Smartmatic voting systems in elections since 2004, according to the company.
Venezuela's political crisis explained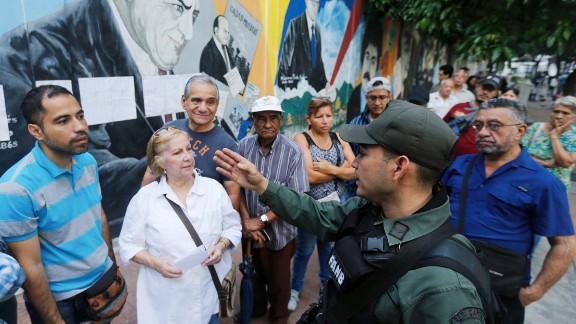 The newly elected Venezuelan legislative body will meet for the first time on Friday morning, Maduro said in a speech broadcast nationwide.
Ahead of the vote, he argued that the new assembly would help bring peace to a polarized country, with all branches of the government falling under the political movement founded by his late mentor and predecessor, Hugo Chavez.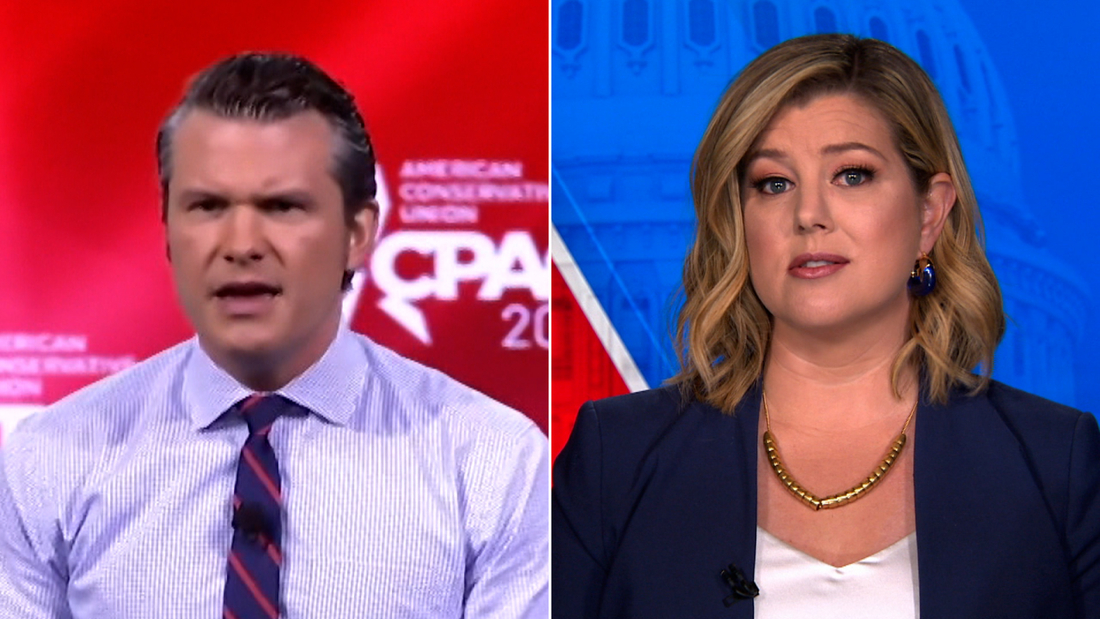 Now playing
07:38
Keilar points out Fox News host's hypocrisy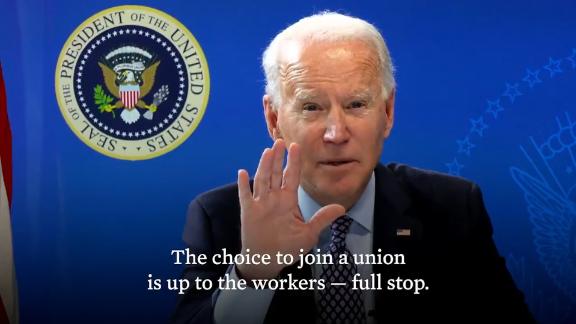 Now playing
01:23
'There should be no threats': Biden's message to union-busters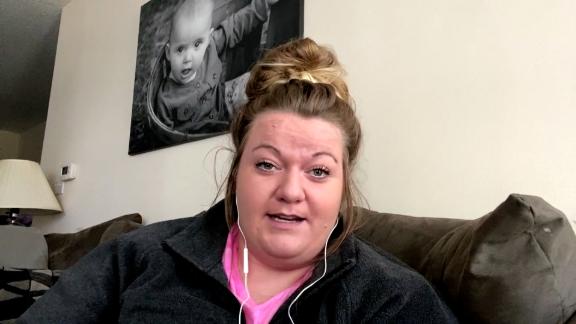 Now playing
07:40
Former QAnon believer shares bonkers conspiracy theory about Biden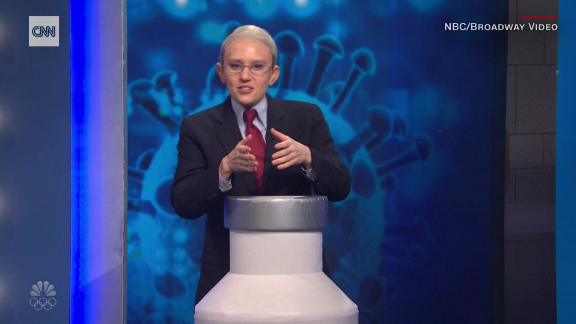 Now playing
01:24
'SNL' has 'Dr. Fauci' helping people get vaccinated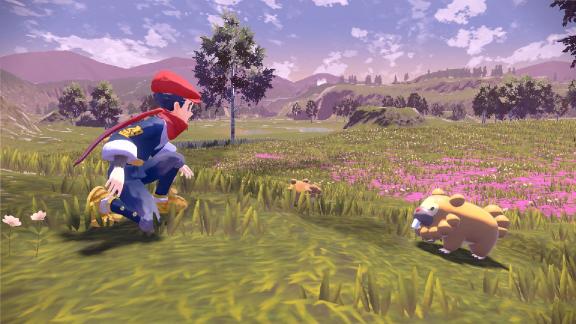 Now playing
01:01
See the new Pokémon games coming soon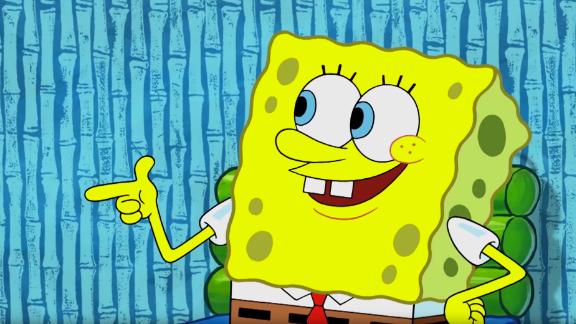 Now playing
01:33
'Real World,' 'Frasier,' 'Spongebob:' See the reboots coming to this new streaming service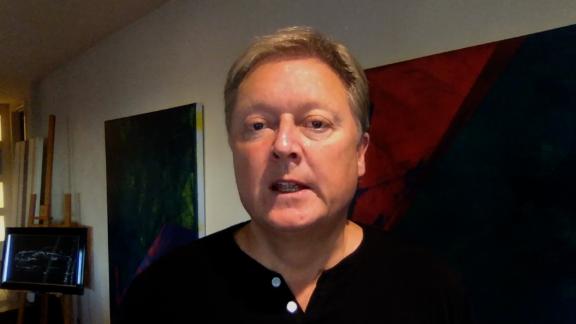 Now playing
02:28
Fisker is making its next electric vehicle with Foxconn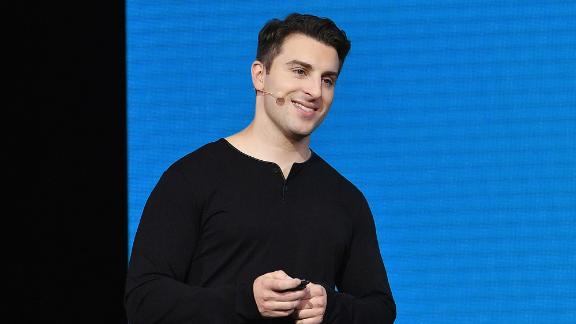 Now playing
03:51
Airbnb CEO: This is how we outperformed our competitors in 2020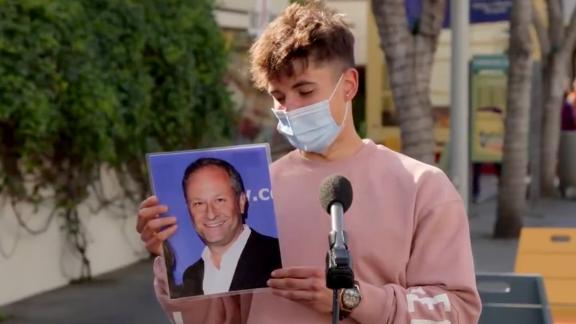 Now playing
01:46
Watch people struggle to identify second gentleman Doug Emhoff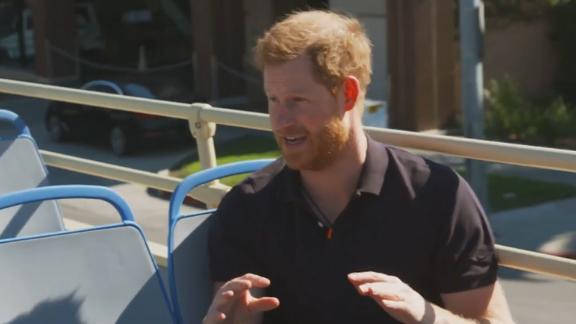 Now playing
01:37
See Prince Harry and James Corden tour LA on open-air bus
But critics have called the vote a sham. Some nations have slapped new sanctions on Venezuela or some of its citizens.
Key opposition figure and Miranda state Gov. Henrique Capriles said voter participation Sunday was less than 15%.
He said voter turnout was three times higher two weeks ago for an opposition-led, nonbinding referendum against Maduro's proposed assembly.
On July 16, more than 7 million Venezuelans cast ballots in an unofficial vote against the National Constituent Assembly. Maduro ignored the results of the vote.
Sunday's election came after months of sometimes deadly anti-regime protests and an economic crisis that has led many to leave in search of easier access to food and medicine.
Opposition groups – as well as supporters of the government – said they would march on Friday, the day that the new assembly is expected to meet for the first time.
CNN's Flora Charner, Julia Jones and Deborah Bloom contributed to this report.