Story highlights
Prosecutors accuse Real star of defrauding authorities of $16.4m in tax
Ronaldo appeared at Spanish court, Monday
Portugal captain denies the charges
(CNN) —
Real Madrid footballer Cristiano Ronaldo has said he has "never hidden anything" and denied allegations of tax evasion during an appearance at a Spanish court on Monday.
Prosecutors in Spain have accused the Portugal captain – the world's highest-paid sports star according to Forbes – of defrauding Spanish authorities of €14.7 million ($16.4 million) in tax between 2011 and 2014.
The hearing at Pozuelo de Alarcon, in the outskirts of Madrid, was closed to the public as it is part of an ongoing investigation.
Ronaldo, 32, did not speak to the media immediately after the 90-minute court session in Spain's capital, but his agency Gestifute later issued a statement.
"The Spanish Treasury knows in detail all of my incomes, because we have given them; I have never hidden anything, nor have I intended to evade taxes," read the statement.
"I always submit my tax returns in a voluntary way because I believe we all have to declare and pay taxes in accordance with our income.
"Those who know me know what I ask my aides: that they have everything up to date and correctly paid because I don't want any trouble."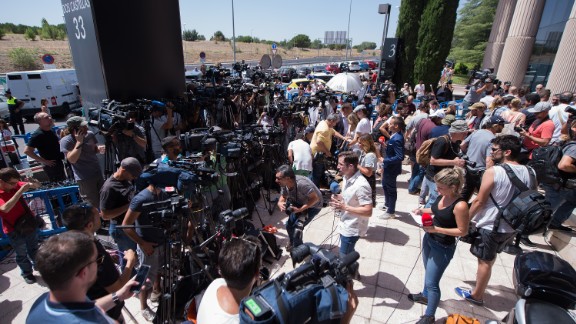 Denis Doyle/Getty Images Europe/Getty Images
The four-time Ballon d'Or winner has been charged with four crimes against the public treasury.
In a statement issued in June, the prosecutor's office said Ronaldo had used a "business structure" – created in 2010 – to hide the revenue generated by his image rights from the Spanish treasury, describing the breach as "voluntary" and "conscious."
The statement added that the Portuguese became a Spanish tax resident in January 2010 and, in November 2011, opted to follow the Spanish tax regime that applies to foreigners working in the country.
In his statement to judge Mónica Gómez Ferrer, Ronaldo claimed that the company structure had been created while he was still playing for Manchester United and that it was approved by Britain's tax authority.
"When I signed for Real Madrid, I did not create a special structure to manage my image rights, I simply maintained the one that was already managing them when I was in England," Ronaldo told the court, the Gestifute statement said.
"The lawyers recommended to me by Manchester United created it in 2004, long before I thought about coming to Spain. The structure was a common one in England and was verified by the English tax authority, which confirmed that it was legal and legitimate."
READ: Ronaldo scores twice as Real make history
Real's leader on the pitch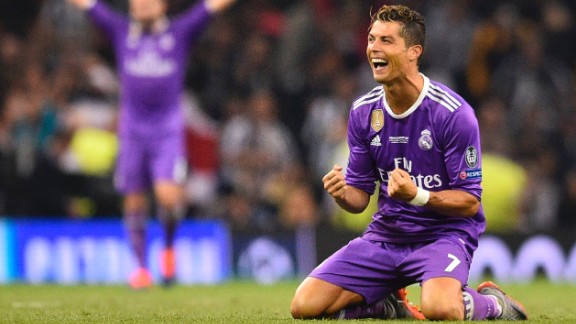 GLYN KIRK/AFP/AFP/Getty Images
The Real star – his club's all-time leading scorer – has enjoyed a stellar 12 months on the field, guiding Portugal to Euro 2016 success last summer and helping his club win the Spanish league and Champions League in the 2016/17 season.
According to Forbes, Ronaldo has earned $93m over the last 12 months, with his salary accounting for $58m and endorsements $35m.
READ: Messi set to avoid prison
He is not the first footballer to be pursued by the Spanish tax authorities.
In 2016, Barcelona's Lionel Messi, who for the last decade has vied with Ronaldo for the title of world's best footballer, was fined $2.3m for defrauding the Spanish tax authorities.
Visit cnn.com or more news and videos
The Argentine, 29, had also received a 21-month jail sentence but avoided prison as it was the forward's first offense.