(CNN) —
Two previously unseen photos from Princess Diana's personal family album have been released, ahead of the 20-year anniversary of her death.
Kensington Palace posted the photos, showing young princes William and Harry, to its official Twitter account . It released three other photos on Sunday.
In one shot a young Prince William and Harry stand dressed in police costumes, complete with helmets.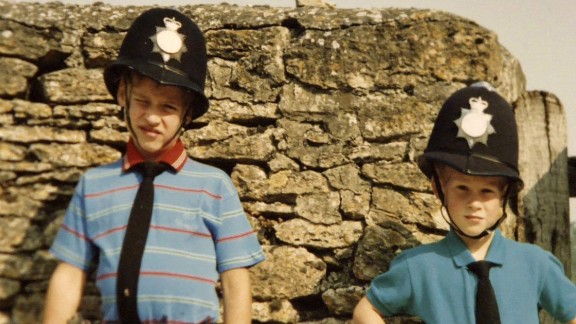 Kensington Palace
In another image, taken by Prince William, Princess Diana holds a baby Prince Harry in her arms as she sits on board the Royal Yacht Brittania, Queen Elizabeth II's former yacht.
The album features in a new documentary, due to air Monday, produced by HBO and Britain's ITV, that examines Princess Diana's relationship with her sons. The documentary "Diana, Our Mother: Her Life and Legacy," celebrates the life and work of Princess Diana, 20 years after her death, according to a press release by ITV.
The princes are filmed looking through the album and discussing the sense of fun Princess Diana brought to their lives. Prince Harry said Diana was a "kid through and through."
"When everybody says to me, you know, so she was fun, give us an example … all I can hear is her laugh in my head. And that sort of crazy laugh of where there was just pure happiness shown on her face."