Story highlights
A report suggests that a fifth-grader died in June from an overdose of fentanyl mixed with heroin
Last year in Dade County, Florida, there were 220 deaths due to opioid overdoses
A 10-year-old Miami boy died last month after suspected skin contact with a deadly mixture of opioid drugs, Miami-Dade State Attorney Katherine Fernandez Rundle said Tuesday.
A preliminary toxicology report suggests that fifth-grader Alton Banks died June 23 from an overdose of fentanyl mixed with heroin, Fernandez Rundle said, though she did not identify him by name at that time. On Thursday, City of Miami Police Chief Rodolfo Llanes named the boy at a news conference.
A witness reported seeing Alton Banks between the Gibson Park pool and his home on Northwest 13th Court between 5 and 6 p.m. June 23, Llanez said. He asked for help in gathering information about the child's death and requested that anyone who saw the boy bring their information to the police.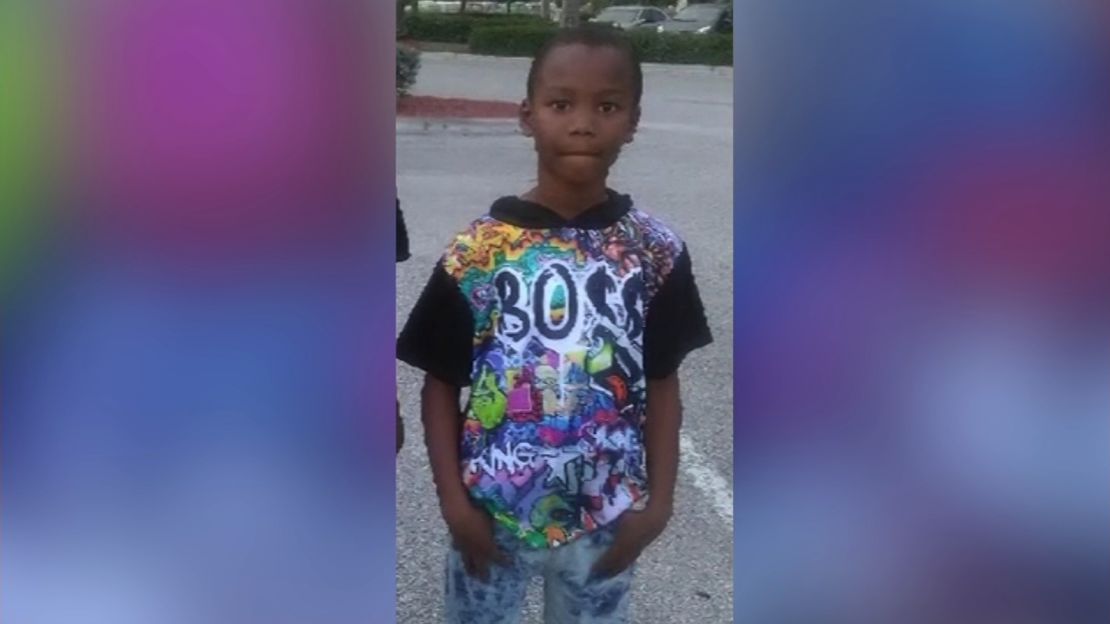 Just 2 to 3 milligrams of fentanyl – equivalent to five to seven grains of table salt – is enough to cause respiratory depression, arrest and possible death, according to the Drug Enforcement Administration. It remains unknown how the drug got into Alton's system.
"We don't know where he got it. We don't believe, at this point, it was in his home," Fernandez Rundle said. "Maybe he touched something."
The timeline of events has become clearer as the investigation has proceeded. After visiting a pool in the city's Overtown section, Alton returned home and then began vomiting. "The child was dead by the time EMS arrived," Ed Griffith, a spokesman for the state attorney, wrote in an email.
Days later, the child's mother, Shantell Banks, posted information about her son's funeral on her Facebook page.
The boy's family is distraught, Llanes said Thursday.
Craig W. Lindsley, a professor of pharmacology and chemistry at Vanderbilt University Medical Center, said that a lethal dose for an average-size 10-year-old would be "really, really small."
"You're probably looking at 1 to 1.5 milligrams," he said, "a little bit smaller than the head of a pin."
Exposed to that tiny amount, a 10-year-old could suffer labored breathing, gurgling and eventually death. "It's very rapid," Lindsley said. "Depending on the dose, it could be a matter of minutes to maybe an hour or two at the longest."
Fentanyl is "100 times more potent than heroin," he said, so it doesn't take a lot to deliver lethal results.
Darren J. Caprara, director of operations for the Miami-Dade County Medical Examiner Department, said no further details can be revealed because "the case is still under investigation by both law enforcement and our Medical Examiner team."
"We understand that this is a high-profile case that could possibly have public safety implications so we are working diligently to determine a cause and manner of death as accurately and quickly as we can," Caprara wrote in an email.
"I believe this may be the youngest victim of this scourge in our community," Fernandez Rundle said, referring to the opioid addiction crisis plaguing the country. She herself is a parent worried about what she called a "nightmare."
The final toxicology report can take as long as six to seven weeks, according to Griffith, who said Fernandez Rundle made an "unusual" early announcement "because of the danger." She wanted to "fully communicate to the public … just how dangerous this fentanyl/carfentanyl problem can be and how far the potential range of possible victims can be," Griffith said.
Thursday's news conference included comments from city Deputy Fire Chief Craig Radelman, who noted that fentanyl can enter the body through "three different ways: either ingestion, injection or inhalation." It can also be absorbed.
The chief recommended that anyone who suspects that they may have touched something containing fentanyl should wash their hands. Cleaning with alcohol should be avoided, as it opens pores and could expedite absorption, he said.
Fentanyl and carfentanyl are synthetic opioids that have been linked to overdoses across the nation in recent years.
Fernandez Rundle emphasized the need for parents to know that "their children are at risk in the community." She explained that fentanyl is a "synthetic drug that comes from China" and can be made in the United States. Easy to produce and cheap, it can be added to a drug dealer's supply of heroin to stretch the profits.
"Every two hours in the state of southern Florida, an overdose of heroin and fentanyl occurs," Fernandez Rundle said. "Last year in Dade County alone, there were 220 deaths that occurred right here in our community. I believe that's more than traffic accidents and homicides.
"Within seconds, your life is taken from you with this powerful scourge that is happening in our streets," she said.
She explained how Florida changed its laws last year to add carfentanyl and fentanyl to the list of illegal substances. Additionally, she said, the state strengthened laws to prosecute those who sell any mixture of drugs – such as heroin and carfentanyl (an elephant tranquilizer), heroin and fentanyl, or heroin and methamphetamines – that leads to a death.
"We have a new law now that says they can be prosecuted for murder," Fernandez Rundle said.
Data released by the DEA in May indicate that from 2015 to 2016, more than twice as many drugs seized by law enforcement agencies and submitted to labs have tested positive for fentanyl. According to the DEA's National Forensic Laboratory Information System, drugs testing positive for fentanyl grew from 15,209 in 2015 to 31,700 in 2016.
In addition to warning parents, Fernandez Rundle said she hoped to gain information for the case, as members of the public might know whether someone was using or dealing opioids in the Overton area where Alton died.
Steven Westervelt, project manager for Di Pompeo Construction, which built the school and the park where Alton is believed to have come into contact with the drugs, said his crew found a dozen syringes at the site every day over the past year. He had them wear gloves and other gear to keep them safe from the substances.
"It's a very, very hard thing to control in our neighborhood today," he said.
"The scourge of opioids has struck every community in this country," Fernandez Rundle said.
CNN's Rosa Flores contributed to this report.