Story highlights
A truck spilled 13 containers of slime eels onto the road
One of the eel containers hit a car, causing the afternoon mess
Rush hour traffic can slow down a commute – but slime eels, also known as "hagfish," were to blame for the midday car pileup on Oregon's US Highway 101.
Thirteen containers of slime eels, weighing 7,500 pounds, spilled onto the highway on Thursday after the truck driver transporting the cargo hit his brakes to avoid a construction zone.
One of the containers struck a car traveling in the opposite direction, causing a four-vehicle pileup. One driver sustained a minor injury.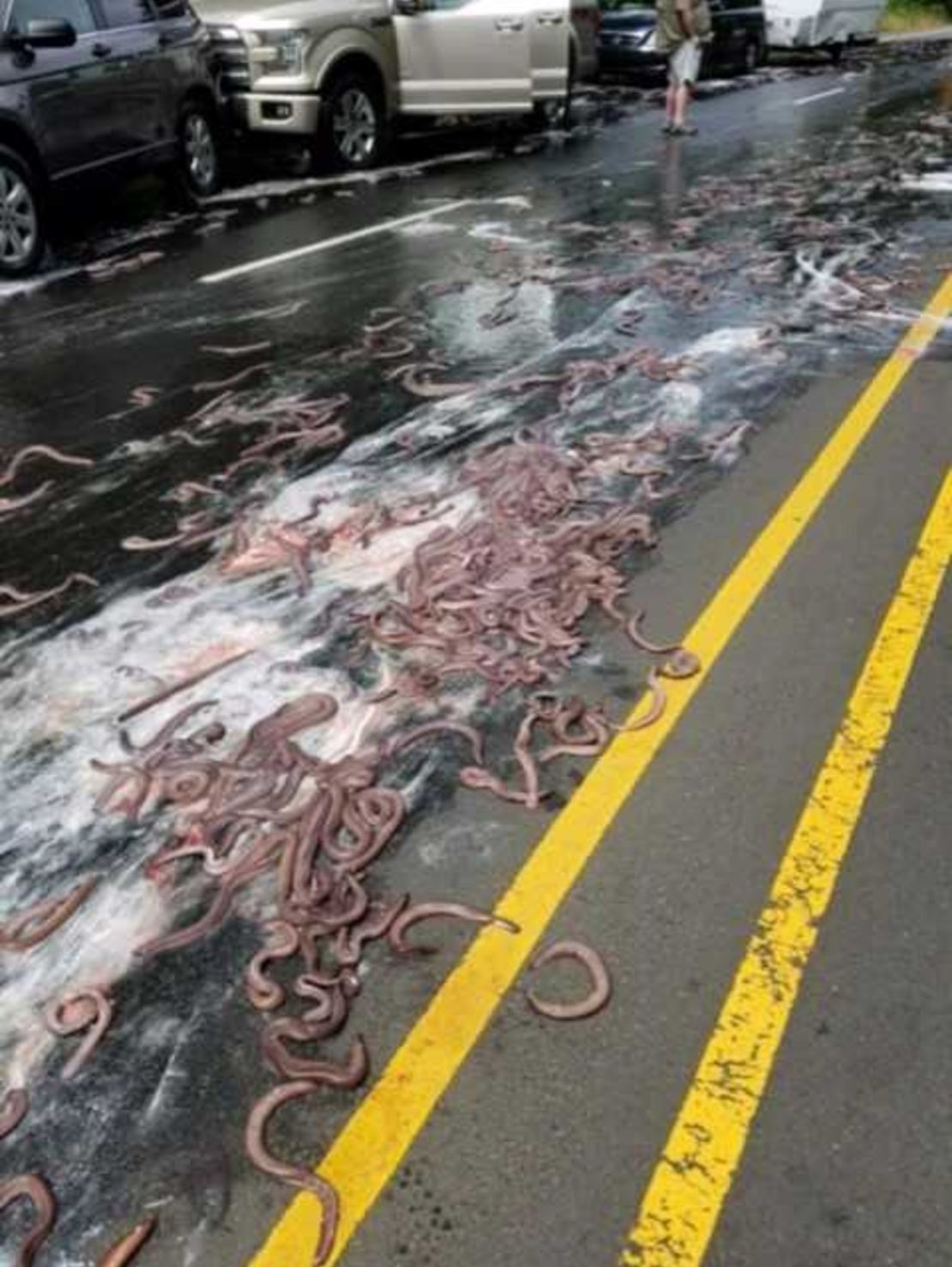 The accident happened at noon and the road was cleared for two-way traffic by 3:30 p.m., but not before the slime was removed.
Pictures of the accident show hundreds of live slime eels sliding down the road in a thick, white goo.
"When Hagfish become stressed, they secrete a slime, which can be seen in photos on the vehicles in the highway," a statement from Oregon State Police said. Firefighters were called to hose the slime off the road.
A video posted by the Depoe Bay Fire Department shows workers using construction equipment to push the eels off the road.
The eels were going to be shipped to Korea for consumption according to CNN affiliate KGW.