Story highlights
Naval exercise will be the largest of its type since 1992.
Will feature 16 ships, including the US' Nimitz, a nuclear-powered '"super carrier."
A rising Chinese presence in the Indian Ocean has prompted the largest naval exercise the region has seen in more than two decades.
The United States, Japan and India have deployed front-line warships, submarines and aircraft as part of the tri-nation Malabar exercises in the Bay of Bengal.
Conducted annually since 1992, Malabar has grown in size and complexity in recent years to address what the US Navy describes as a "variety of shared threats to maritime security in the Indo-Asia Pacific."
Formerly a bilateral exercise between India and the US, Japan became a permanent Malabar member in 2015.
This year is the first to include aircraft carriers from all three participating navies.
The exercises, which officially began Monday, are intended to provide a "symbolic reassurance that the US is committed to working with India to continue shaping the Asian security environment," said Constantino Xavier, a foreign policy specialist at Carnegie India.
The week-long series of war games will involve a total of 16 ships – including the nuclear-powered USS Nimitz, India's INS Vikramanditya, a reconditioned Russian-built aircraft carrier, and Japan's JS Izumo, a helicopter carrier with an emphasis on anti-submarine warfare – as well as two submarines and more than 95 aircraft.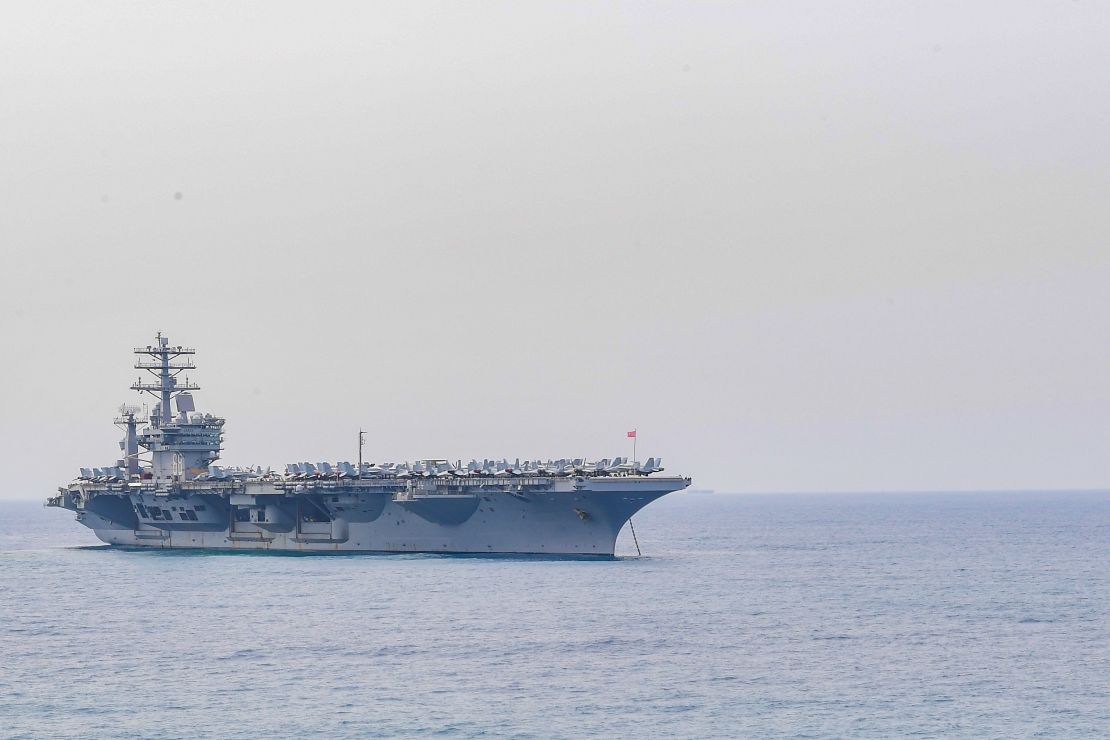 Rising China
The buildup of naval power in the region comes at a time of increased tensions between India and China.
China has steadily increased its naval presence throughout the Indian Ocean in recent years, part of an assertive blue-water strategy that aims to extend the country's operating ability far from Chinese shores.
According to an IndiaSpend analysis of publicly available data, China's People's Liberation Army Navy (PLA-N) has 283 major surface combatant warships, four times more than those under the control of the Indian Navy (66).
Delhi has long viewed the India Ocean as part of its immediate sphere of influence. The expansion of China's naval power – and its submarine fleet in particular – has forced Indian leaders to reevaluate the country's coastal defense policy. The Indian Navy has reported at least a dozen sightings of Chinese vessels in the region since May, including submarines.
This year's Malabar exercises will for the first time include exchanges on anti-submarine warfare, patrol and reconnaissance, according to the US Navy.
The Indian Navy has also sent its Sindhughosh class submarine and a P-81 long range maritime surveillance aircraft, underscoring the exercise's anti-submarine focus.
Ten years ago many Indians believed in China's pronouncement that it would be a different kind of world power, one whose power rests on economic development, said Xavier. "But today, the question in Delhi is not whether China is a threat, but rather, how do we best address this threat?"
Further north, India and China remain locked in an ongoing border dispute in the mountainous region of Doklam, on the unmarked border between China and Bhutan.
Though not a part of Indian territory, the plateau holds immense strategic importance for Delhi and is vital to its geopolitical interests.
Elsewhere, China's close ties with Pakistan – the two countries recently agreed a deal that gives China access to Pakistan's Gwadar Port – as well as the construction of China's first overseas military base in Djibouti have added to Delhi's military concerns.
In response to a question relating to Malabar Friday, a spokesperson for the Chinese Foreign Ministry said that China had "no objection to the development of normal relations and cooperation between countries."
Global maritime community
India has recently begun to take a more active role in working with regional partners to contain China's influence. Indian Prime Minister Narendra Modi's trip to the US in June, along with the US sale of surveillance drones to the Indian Navy, reaffirmed the two counties' relationship.
And in June, US defense giant Lockheed Martin said it would build F-16 fighter jets in India if Delhi signs an order for as many as 150 of the single-engine warplanes.
Meanwhile, Modi's courting of Japanese Prime Minister Shinzo Abe has accelerated in recent months, with the two leaders agreeing to "strengthen coordination" across a range of issues, including maintaining a free and open Indo-Pacific.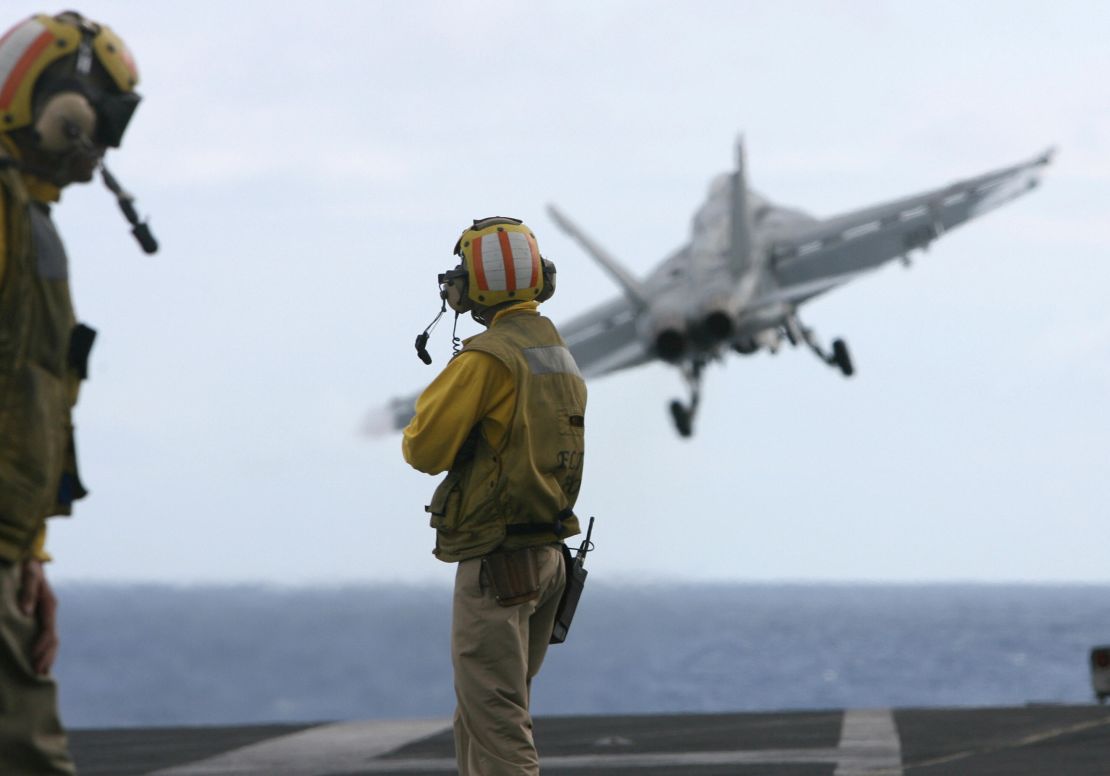 That sense of openness will likely strike a chord in Beijing. The Bay of Bengal, where the Malabar exercise is taking place, is a strategically important waterway for China, due to its proximity to the Strait of Malacca.
"The Chinese depend fundamentally on the Strait of Malacca (the main shipping channel connecting the Indian Ocean and the South China Sea) for their commerce, trade, export and access to oil in the Middle East," said Xavier.
The Indian administered Andaman and Nicobar archipelago, several hundred miles northwest of the Strait of Malacca, provides India with a degree of territorial and strategic leverage over China.
"If they (the Chinese) are choked, if they're not allowed to use that sea line of communication, if the Indians and Japanese start pushing for control (of the Strait of Malacca), the Chinese will have to look at alternate routes, and that's what they're doing, with the whole belt and road initiative."
Notably, both India and Japan have declined to participate in China's One Belt, One Road project – an ambitious series of interlinking trade deals and infrastructure projects throughout Eurasia and the Pacific.
Key events planned during the at-sea portions of the Malabar exercises include submarine familiarization, air defense exercises, surface warfare exercises and anti-submarine warfare, according to the US Navy.
While China will be watching carefully, the exercises are not likely to tip the balance of power in the region. "It's a cat-and-mouse game," said Bharat Karnad, a professor at the Centre for Policy Resesarch in Delhi. "It's always ongoing."