Story highlights
"It is a matter of time" before victory declared, Prime Minister says
The Iraqi army is still fighting "pockets of ISIS," statement from PM says
Iraqi Prime Minister Haider al-Abadi arrived in Mosul Sunday to announce victory over ISIS forces in the city.
"Al-Abadi said the battle is settled and the remaining pockets of ISIS are encircled in the last inches of the city," his media office said in a statement.
"It is a matter of time before we declare to our people the great victory."
The Prime Minister said the Iraqi military is fighting to free civilians whom ISIS is "using as human shields in approximately 50 to 100 houses."
Earlier Sunday, he tweeted that he'd arrived in the "liberated city of Mosul" and "congratulates the heroic fighters and the Iraqi people in achieving this great victory."
Video showed al-Abadi walking through streets in Mosul as crowds cheered him.
Mosul is Iraq's biggest metropolis outside of Baghdad, and gaining control of the city was one of ISIS' most significant strategic wins.
Drone footage shows Mosul's devastation
In 2014, Abu Bakr al-Baghdadi stood at the 12th century pulpit of the city's al-Nuri Mosque – since destroyed by his followers – and announced the creation of the so-called Islamic caliphate. It was the first and only time the leader of the terrorist group spoke publicly to his followers.
When the terror group seized Mosul in June of that year, it also took control of more than 2.5 million people and subjected some to horrors.
Mosul's Great Mosque of al-Nuri blown up
It beheaded people in public, threw gay men to their deaths from the top of buildings and made prisoners out of men who did not grow beards and women who did not wear Islamic clothing such as burqas.
In October last year, al-Abadi announced the start of the mission to retake Mosul, using a diverse coalition of about 100,000 troops.
Mosul has been considered one of the main entry points for foreign fighters coming into the country.
As fighters flocked to Mosul, hundreds of thousands of residents fled, prompting a refugee crisis.
The city is also near some of Iraq's most vital oil fields, as well an oil pipeline that services Turkey. Securing these fields could bolster Iraq's economy and hit ISIS' finances hard, as the militant group sells oil illegally to fund its operations.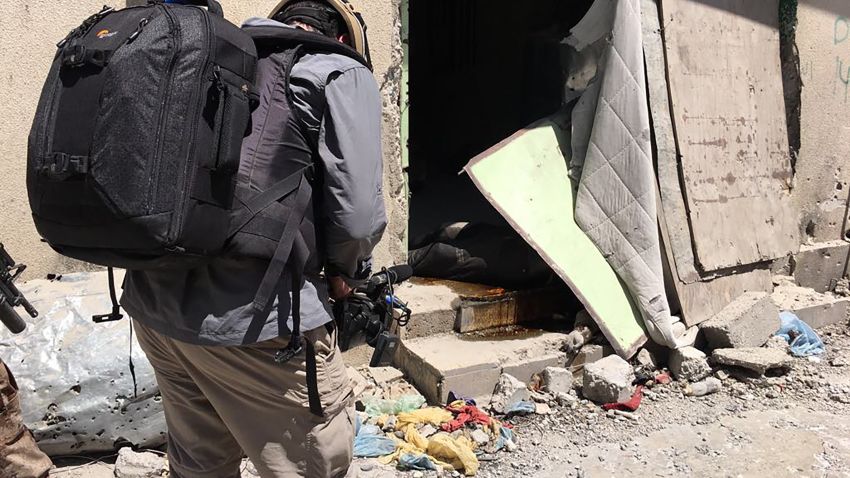 Mosul: The last ISIS stronghold in Iraq
Long operation
The Iraqi security forces' operation to retake the city began last October, and while no one was expecting the street-to-street battles to be easy, the fighting has dragged on for months.
First to fall was east Mosul, which was retaken in January. A second push, initiated in February, has focused on pushing remaining militants out of the west of the city.
Before ISIS seized control, Mosul was home to 2.5 million people. But hundreds of thousands fled as ISIS asserted their violent, extremist policies.
Since the start of the offensive to take it back, almost three-quarters of a million residents have fled. Many now languish in camps for Internally Displaced People (IDPs) or have fled the country entirely.
CNN's Ali Younes and Faith Karimi contributed to this report.