Story highlights
More than 77,000 infections have been registered this year
The health minister blames a garbage crisis in the country's capital
A deadly outbreak of dengue fever has ravaged the island nation of Sri Lanka, killing at least 227 people and infecting tens of thousands.
Experts worry the death toll could yet increase, as the country's health infrastructure struggles to cope with the virus' rapid spread.
"Dengue will get worse as flood waters recede further," Health Minister Rajitha Senaratne said in comments made to state-owned media outlet Daily News.
The government has deployed 450 troops in a bid to help combat the spread of the disease.
"We are assisting health inspectors to search for dengue breeding areas and have also set up temporary wards at the Negombo Hospital on the outskirts of Colombo to tackle the issue," Sri Lankan Army spokesman Brigadier Roshan Senevirathana told CNN.
Families are now struggling to find adequate care for affected individuals, with overcrowded hospitals turning away patients in need of urgent assistance.
Dengue is endemic in Sri Lanka. The last major outbreak in 2009 saw 25,000 infections and 249 deaths.
Dr. Priscilla Samaraweera, at the Sri Lankan National Dengue Control Unit, told CNN that healthcare workers are struggling to combat the virus, which is more infectious and fatal than other strains that have hit the Asian nation in previous years.
Rising threat
More than 79,000 infections have been registered since the start of the year, more than three times the number recorded in 2009.
Among those infected, the 5-year-old nephew of a man named Prasad.
Prasad, who goes by one name, told CNN his family called everyone to get his spot in a government hospital, to no avail.
They settled on an expensive spot in the Intensive Care Unit at a private facility.
"It is difficult to get doctor appointments. Almost all the hospitals are full in the Colombo area," Prasad said. "Two to three kids – and even adults – are sharing a bed meant for one person."
Inside China's 'mosquito factory'
Delayed medical attention has been the leading cause for deaths arising from dengue, Dr. Ali Akram of the National Hospital in Colombo told CNN. The inability to find spaces in hospitals and long waits to get checkups has led to anger and frustration in families like those of Prasad.
Dr Fernando of Negombo Hospital told state media, "We have a problem about insufficient number of beds. There are only 17 beds in our High Dependency Ward where the blood pressure and cardiac status of each patient can be monitored continuously as each bed is equipped with a multi para monitor. However, in the past three weeks, we have had over 100 patients a day."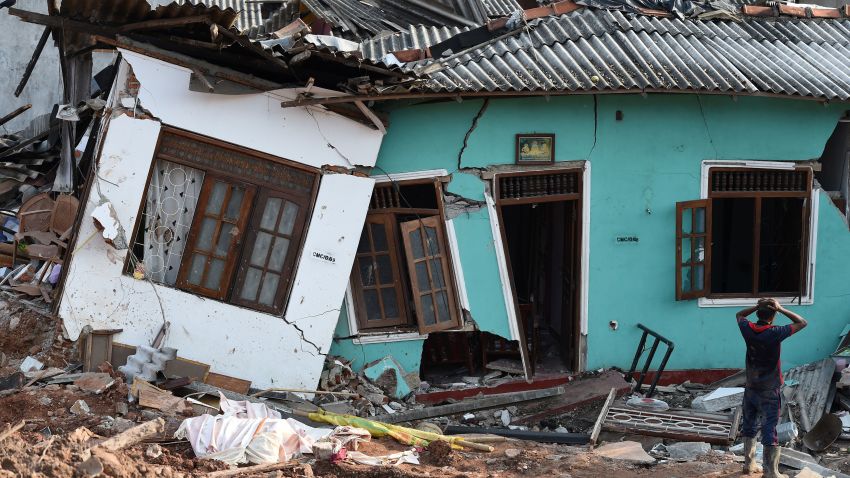 Garbage 'tsunami' kills dozens
Overwhelmed
The current outbreak comes amidst large scale floods in the country earlier this year, which had raised fears of a dengue epidemic amongst vulnerable communities.
"We're particularly worried we could start seeing a further increase in the number of dengue cases because of the stagnant water that the floods will leave in their wake, which is the last thing needed by families and communities that have already lost so much," warned a statement released by UK-based charity Save the Children in May.
It also follows a continuing garbage disposal crisis in the capital Colombo, which recently saw a garbage dump collapsing onto dozens of homes.
The Sri Lankan Cabinet has approved a proposal put forward by the Prime Minister on a program "to have disposal of waste to recognized lands under environmental laws, take judicial action to prevent public protests on waste disposal, waste to be disposed only by grading, provide necessary tools for local government authorities and increase awareness of the public with regard to waste".
However, the health minister said that the government cannot work alone to solve the crisis. "One ministry alone cannot do this, all should come together and waste management should go hand in hand here".
Prasad blamed authorities for not doing enough to resolve the situation.
"If we wait like this, it will increase for sure. The government should declare an emergency," he said