Story highlights
Police estimate size of crowd at 8,000 people, say almost 80 cops hurt
At least one person arrested for throwing bottle
(CNN) —
German riot police clashed at times with thousands of protesters in Hamburg on Thursday evening as world leaders, including US President Donald Trump, arrived in the city ahead of Friday's G20 summit.
Throughout the afternoon and night, police used water cannons as protesters threw bottles and smoke bombs during the anti-capitalist Welcome to Hell march, which began about 2 miles from where the summit will be held.
Firecrackers and bottles were also thrown at riot police who attempted to disperse the crowd as police helicopters circled overhead. The clashes began after police ordered many protesters to remove their masks.
At least 76 officers were hurt, including oner who had a serious eye injury after a firework went off nearby, Hamburg police said. It was unclear whether that figure included two officers whose sight was affected by someone pointing a laser at their helicopter.
They didn't give the number of injured protesters and bystanders, but said one person had been arrested for throwing a bottle.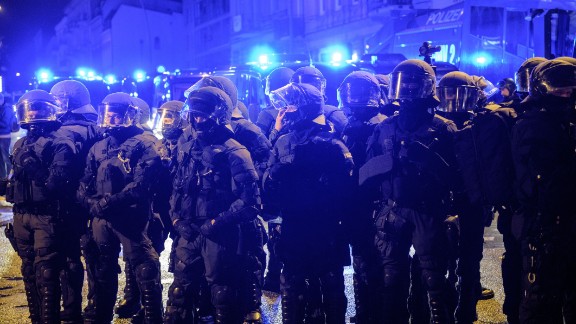 Thomas Lohnes/Getty Images
There were about 8,000 protesters, according to a police estimate, a far cry from the 100,000 expected on the two days of the summit. The protest dissipated around midnight.
"I came here because in general I'm totally against the G20 summit," Nicklas, a 21-year-old student protester, told CNN earlier.
"…It's the root cause or reason for what's going wrong in the world. Wars can be bad but capitalism kills."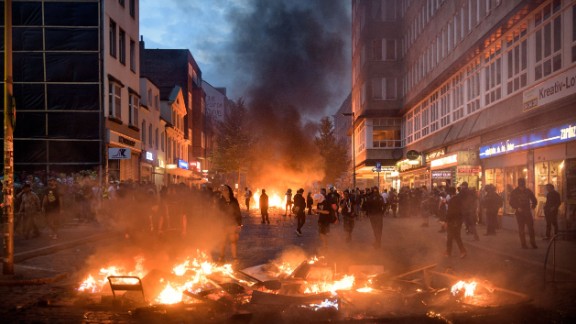 Photos: G20 protesters clash with police in Hamburg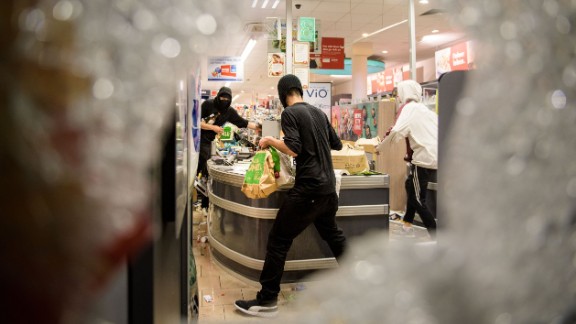 Photos: G20 protesters clash with police in Hamburg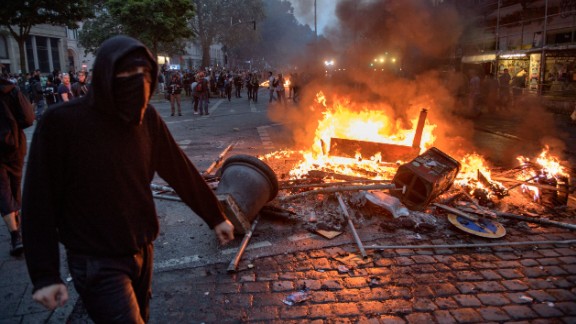 Photos: G20 protesters clash with police in Hamburg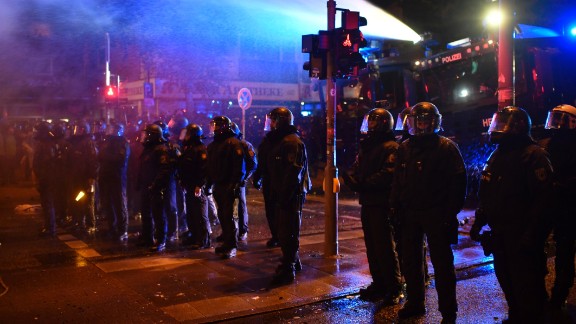 Photos: G20 protesters clash with police in Hamburg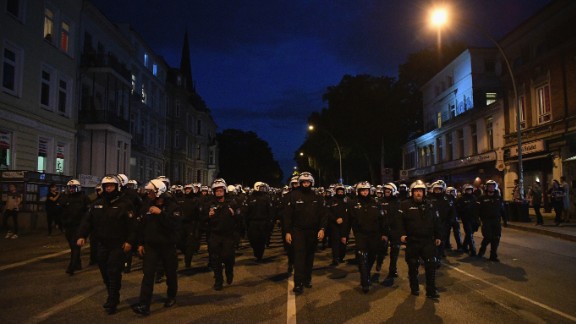 Photos: G20 protesters clash with police in Hamburg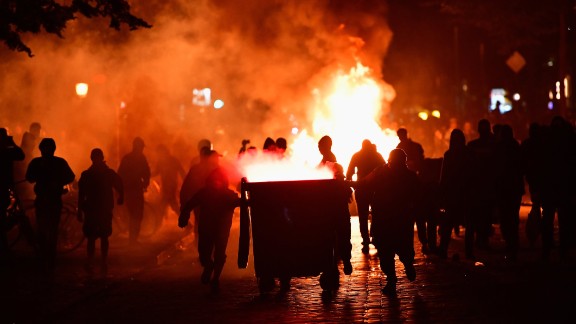 Photos: G20 protesters clash with police in Hamburg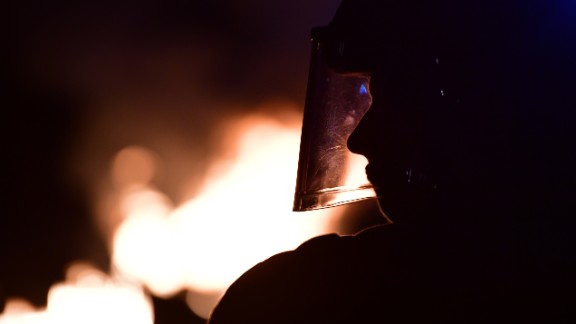 Photos: G20 protesters clash with police in Hamburg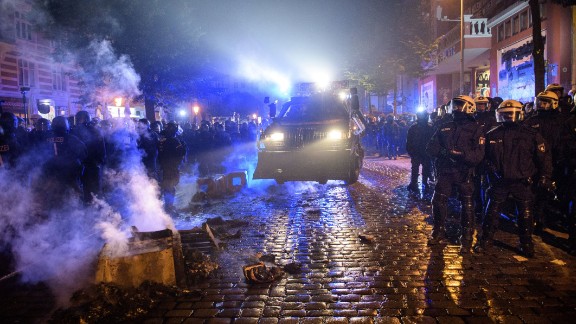 Photos: G20 protesters clash with police in Hamburg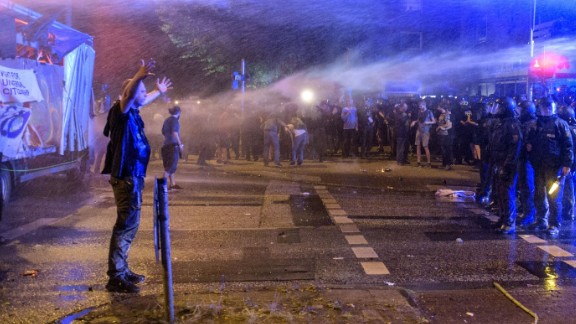 Photos: G20 protesters clash with police in Hamburg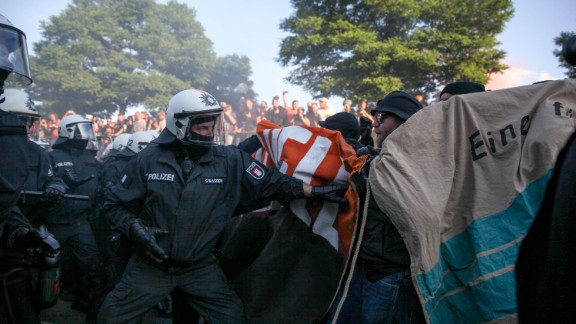 Photos: G20 protesters clash with police in Hamburg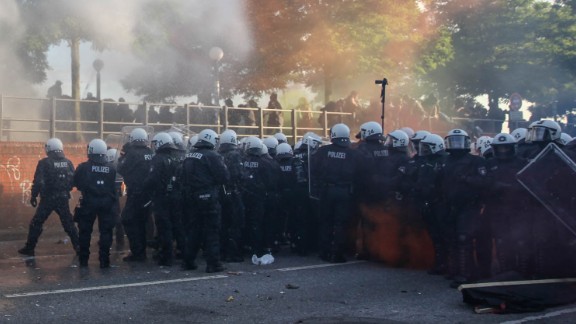 Photos: G20 protesters clash with police in Hamburg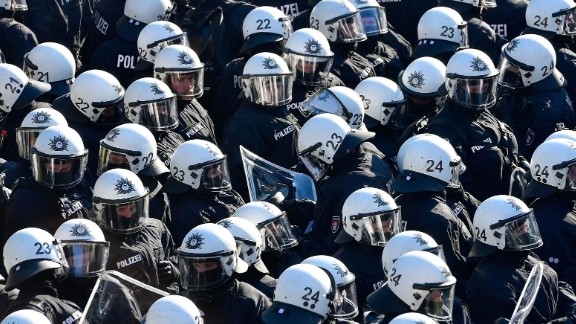 Photos: G20 protesters clash with police in Hamburg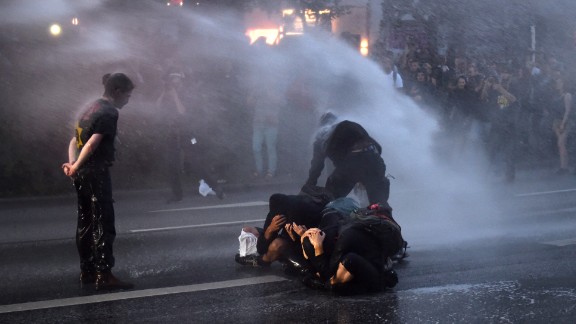 Photos: G20 protesters clash with police in Hamburg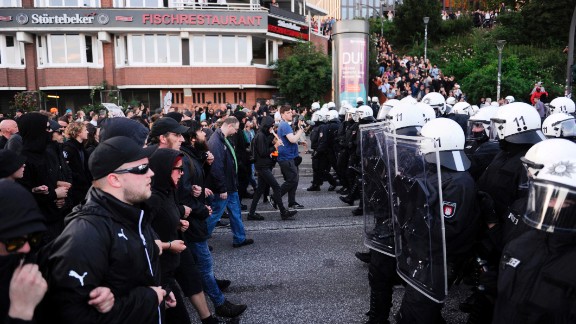 Photos: G20 protesters clash with police in Hamburg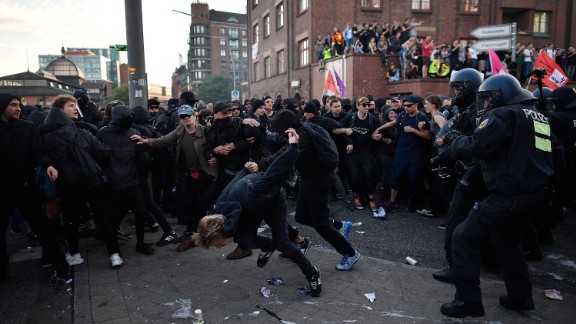 Photos: G20 protesters clash with police in Hamburg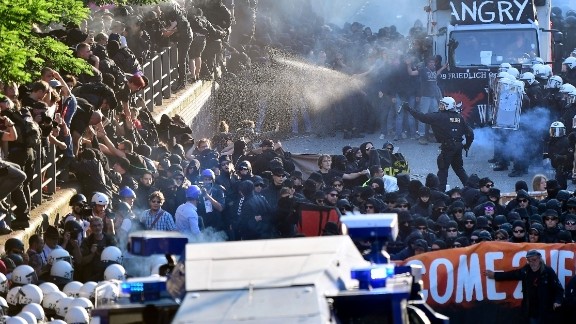 Photos: G20 protesters clash with police in Hamburg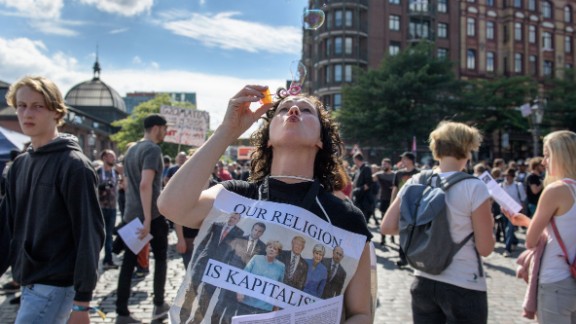 Photos: G20 protesters clash with police in Hamburg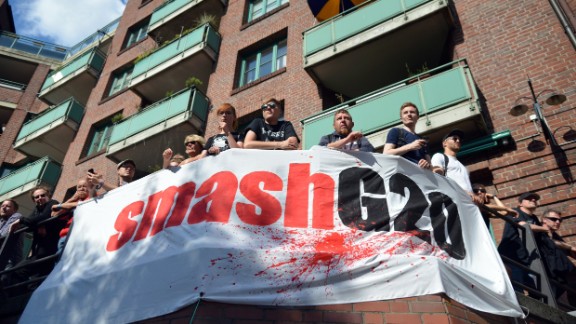 Photos: G20 protesters clash with police in Hamburg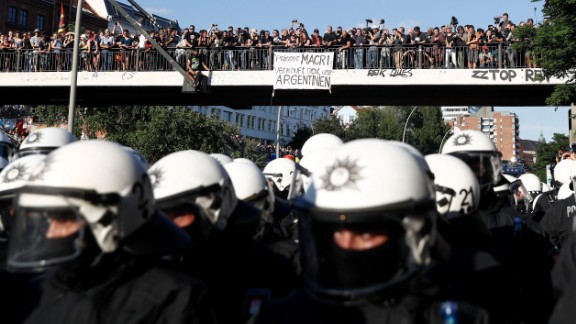 Photos: G20 protesters clash with police in Hamburg