Story highlights
The two men have not met in person since Trump entered office
Since Trump's inauguration, hopes have dimmed for a reset
Inside the capacious Hamburg Messe conference hall next month, President Donald Trump will come face-to-face with the man whose shadow has darkened much of his presidency: Vladimir Putin.
The two men have not met in person since Trump entered office five months ago under a cloud of suspicion about his campaign's ties to Russia.
Trump has yet to raise the issue of election meddling with the man who US intelligence officials say personally ordered and closely monitored attempts to influence last year's presidential contest in Trump's favor.
And while both the White House and the Kremlin say there have been no formal preparations for sit-down talks, there's little doubt among officials in both countries that Trump and Putin will interact when they both attend the Group of 20 talks, held this year in the northern German city at the beginning of July.
On the sidelines of last year's G20, Trump's predecessor Barack Obama confronted Putin over the cyberhacking, but the damage had largely been done. This year, Trump will find himself under pressure to raise the issue again – but had shown few signs that he's willing to accuse Putin of taking steps that were meant to help him win the presidency.
Since Trump's inauguration, hopes have dimmed for a reset in ties between the two countries amid new disputes over Syria and Ukraine. Trump has vowed to seek out new areas of cooperation with Moscow, but has instead overseen a rise in tensions.
US and Russian officials this week have scaled up their rhetoric, placing new frost on the relationship.
Monday, Moscow threatened to down US fighter jets battling ISIS in retaliation for a US shoot-down of a Syrian government warplane.
Tuesday, the Trump administration slapped new sanctions on Russia for its actions in Eastern Ukraine.
And Wednesday, Russia said it was canceling talks with US officials meant to improve relations between the two countries, claiming Washington had scuttled chances for cooperation.
Those are on top of the already-existing dispute between the US and Russia over last year's election hacking. This week, Jeh Johnson, the top homeland security official under Obama said that Putin had directed the cyber attacks himself.
"In 2016, the Russian government, at the direction of Vladimir Putin himself, orchestrated cyberattacks on our nation for the purpose of influencing our election – plain and simple," Johnson said at a House intelligence committee hearing.
Meanwhile, multiple investigations into Trump associates' contacts with Russian officials are proceeding apace, a swirl of controversy that has preoccupied Washington, including Trump himself. Any talks between the two leaders in Hamburg will occur with the Russia cloud as their backdrop, even as the White House has tried to move on.
"I think that we will meet at some point, that's for sure," Putin told the American film director Oliver Stone in an interview aired on Showtime this month. "But we are not pressing anyone for a meeting."
'We cannot exclude the possibility'
At the White House on Friday, press secretary Sean Spicer said a meeting between Presidents Trump and Putin is possible on the sidelines of the G20.
"We have a lot of countries the we will probably have bilaterals with on the sidelines of the G20," Spicer told reporters at an off-camera briefing. "I think that he understands that we have a role – to the extent that we can work with Russia to solve some problems and to cooperate. If we can find that willingness then we would like to do it."
Speaking from Moscow on Wednesday, Kremlin spokesman Dmitry Peskov said in response to a question from CNN that a meeting between the two leaders at the G20 summit is "not being prepared in any way."
"We cannot exclude the possibility that in one way or another, they will of course meet each other in some or the other format on the sides of the summit," Peskov went on. "But there are no specific agreements or preparations so far."
A senior Trump administration official also said there were no formal plans for Trump and Putin to meet in Hamburg, where the leaders of 20 of the world's richest nations will gather for the yearly conference.
But officials in both countries suggested that, at a minimum, an informal meeting between Trump and Putin is likely, akin to the pull-aside talks that President Barack Obama conducted with Putin at the past two G20 meetings, in Antalya, Turkey, and Hangzhou, China.
"It would be hard for them to avoid each other," said one US official familiar with plans for the summit.
Still, the lack of formal preparations hasn't curtailed global anticipation.
"If you ask me what the highlight of the G20 summit will be, I would reply that it will be the meeting of Putin and Trump, if it takes place," said Alexy Pushkov, the chairman of the Information Policy Committee in Russia's upper house of parliament, during a visit to Berlin on Tuesday.
"Trump, being under pressure from his political opponents, has had no opportunity to meet with Vladimir Putin," Pushkov said, according to the TASS Russian news agency. "I think that a lot will depend on this meeting, that is why it is so highly anticipated everywhere – from Tallin to Lisbon, from Beijing to Cairo."
When Trump and Putin do eventually meet, leaders in capitals around the world will be closely eyeing the session for clues about the dynamic between the two men. Putin and Obama had a notoriously icy relationship that accompanied a steep decline in relations between the US and Russia.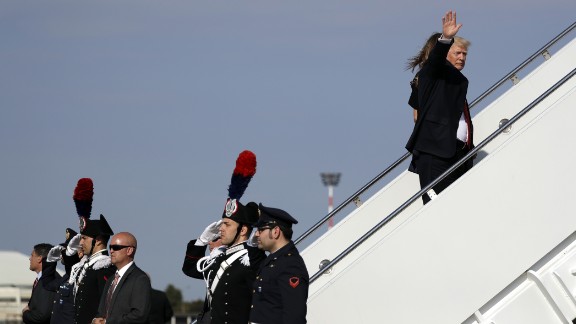 Photos: President Trump's first foreign trip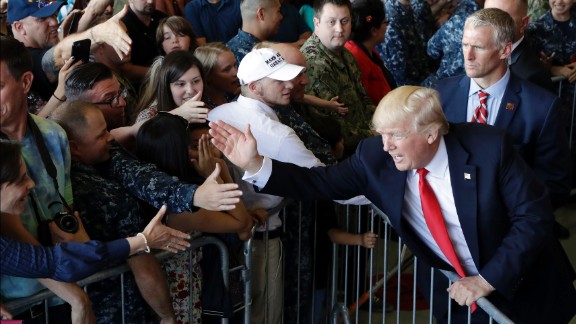 Photos: President Trump's first foreign trip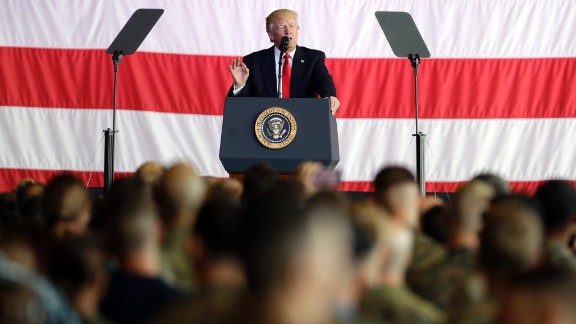 Photos: President Trump's first foreign trip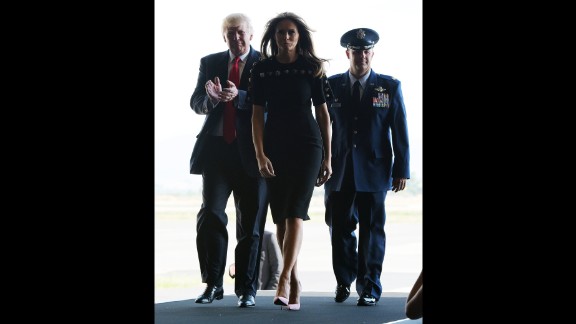 Photos: President Trump's first foreign trip