Editor's Note: Peter Li is a China policy specialist at Humane Society International. He is also an associate professor of East Asian politics, University of Houston-Downtown. The views expressed here are solely his.
Story highlights
Opposition to dog meat is growing in China, particularly in urban areas
But others see efforts to halt trade as assault on rural people and their lifestyle
It's an international public relations disaster for China.
Each year, on June 21, the city of Yulin in the southwest province of Guangxi, holds a dog meat festival – a day when the massacre of dogs is celebrated as a "tradition" – even though it was created by local traders in 2010.
People worldwide condemn the event and call for an end to the country's dog meat trade. Within China, where dogs are increasingly seen as pets rather than dinner, opposition to the festival is growing.
The condemnation has had an impact on Yulin officials, who have taken measures to at least limit the controversy.
Since 2013, the Yulin authorities have held internal meetings to "advise" the vendors to stop public slaughter; in 2014, they removed the word "dog" from business signs; and in the past two years they've urged traders and vendors to avoid conflict with activists who descend on the town.
This year there were signs that local authorities wanted to end the festival.
In early May, local traders were reportedly "advised" by government representatives to stop dog meat sale during the "festival."
This order, resisted by the vendors, was a surprise to animal activists who saw the "ban" as a new positive step in the right direction. However, the sales ban was reportedly changed to allow "conditional sales" as a result of vendor protest.
The turnabout was a huge disappointment. The flip-flop suggested that the Yulin authorities had struggled to find a middle ground among competing interests.
The Guangxi Provincial Foreign Affairs Office told CNN that the dog festival was a local tradition, which has nothing to do with the government.
Dog lovers and eaters square off at China's Yulin festival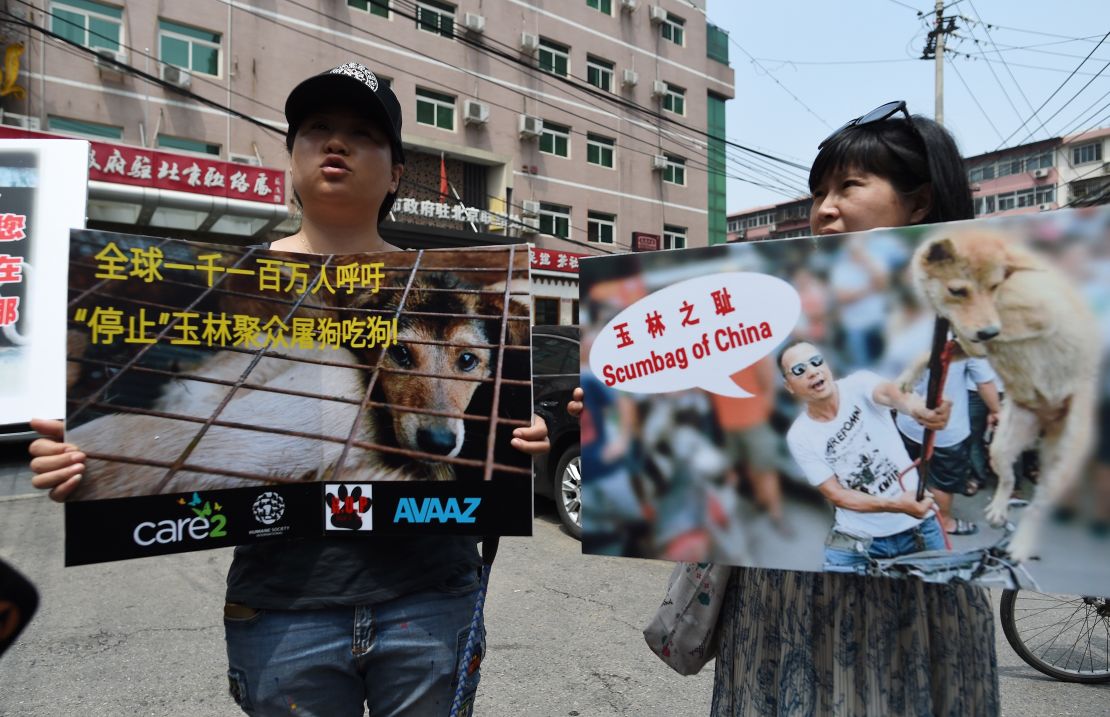 Why not end dog meat trade?
So, why won't the Yulin authorities publicly denounce the festival and end the trade?
First, dog meat consumption is not illegal.
At a time when the consumption happens in the rest of the country, Yulin is unlikely to act against it.
Second, outlawing the trade would require the authorities to find other jobs for the vendors. Since there is a huge rural labor surplus, there will always be people willing to be dog traders.
Third, it is less costly to be passive, i.e., to hope the industry dies by itself, than to accelerate its demise.
Lastly, acting against the trade and the "festival" could also expose the Yulin authorities to nationalistic accusations that the local leaders are bowing to Western cultural imperialism.
The festival has helped reinforce foreign stereotypes about China and the Chinese people.
Many who oppose Yulin's dog massacre see China without a legacy of compassion. They see Chinese as culturally programmed to animal cruelty.
They don't believe that compassion was once a state policy in China's dynastic past that included vegetarianism and mercy release of captive animals. Ancient Chinese scholars used their actions to exemplify how compassion should work.
In China's past, dog meat was considered distasteful. When Yulin's dog meat vendors started the "festival," activists in China were the first to oppose it. China's young and educated urbanites stand at the forefront of the campaign.
Is it really so bad to eat dog?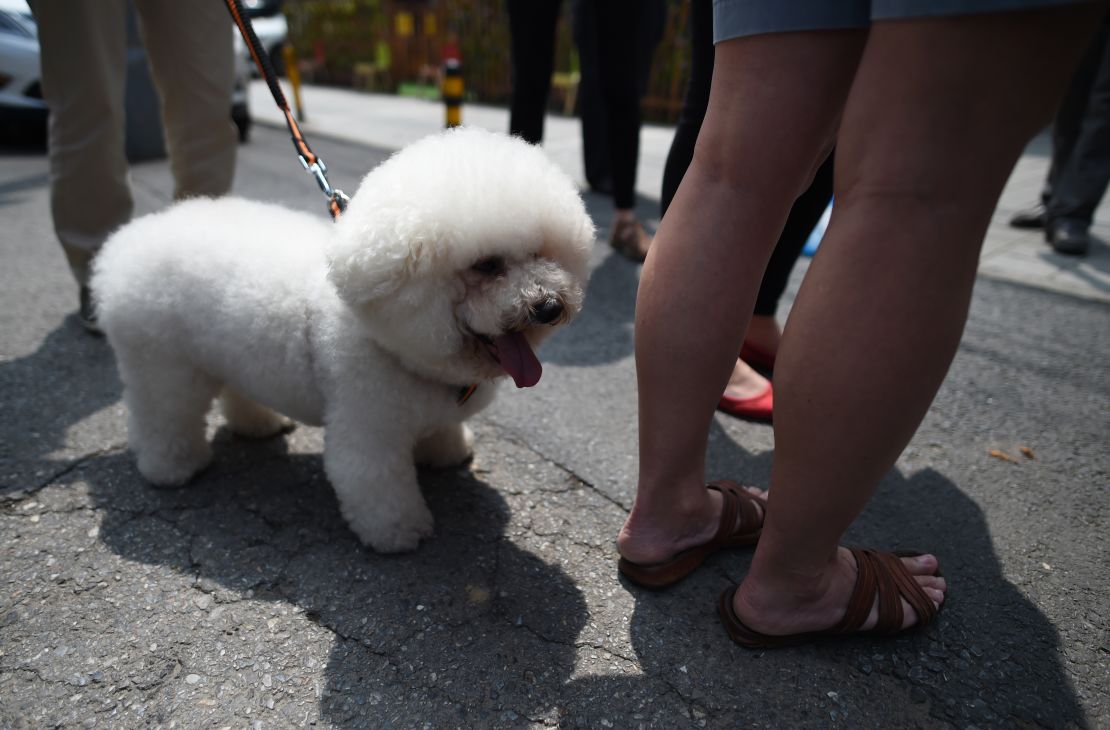 Intrinsic cruelty
The industry's intrinsic cruelty is undeniable. Dogs are stolen causing emotional pain to the animals and their families.
They are crammed in wire cages on a long-distance journey for days without food and water. They suffer additional injuries when they are smashed to the ground at unloading. Slaughter happens in front of the live dogs who are dying inside many times from witnessing the brutality.
A widespread claim is that torture is used to produce better tasting dog meat but my investigation found that torture wasn't standard industry behavior.
"We have no time to torture each individual dog since we have so many to kill before the arrival of the early morning buyers," said one slaughterhouse worker I interviewed in 2015.
To be fair, traders, desensitized, uneducated and unskilled, are no monsters by birth. They are in the business to make a living, not to have fun from torturing animals.
China's dog meat festival fires up activists
Civil war over dogs
China is in a "civil war" over dogs.
Rapid urbanization is changing people's values in ways never seen in the past.
The disruption of the traditional family structures, the rise of a single-child population, and the increasing number of "empty-nester" elders have made pets a replacement source of comfort in the urban areas. They see dogs as companions, not food.
To the traders, vendors and their customers, people of mostly rural background, opposition to dog meat consumption and the "festival" is an assault on the dignity of the rural people and their lifestyle.
China is already 56% urbanized and will become only more so, marginalizing rural values and ultimately I believe demand for dog meat will die out.
However, managing this "civil war" in a way that doesn't disrupt social stability is a daunting task for the Chinese government at this time of rapid social transformation.