Story highlights
The attacker, an Afghan army commando, was killed by Afghan forces
The Taliban claim responsibility for the attack
Three US soldiers were killed and another wounded during a joint US-Afghan military operation Saturday in Nangarhar province, US officials told CNN.
The Pentagon named the three soldiers Monday as Sgt. Eric M. Houck, 25, of Baltimore; Sgt. William M. Bays, 29, of Barstow, California; and Cpl. Dillon C. Baldridge, 22, of Youngsville, North Carolina.
On Monday evening Vice President Pence was at Dover Air Force Base to attend the dignified transfer of the three soldiers.
Pence stood with his hand over his heart as the flag draped caskets were brought off the plane.
An American official said the soldiers were shot in an apparent insider attack, also known as a "green-on-blue" incident because of the color-coding system used by NATO. During such assaults, members of the Afghan security forces are known to target US and other NATO soldiers.
The shooter in Saturday's incident was an Afghan army commando, Nangarhar provincial spokesman Attaullah Khogyani said. He said the assailant was killed by Afghan forces.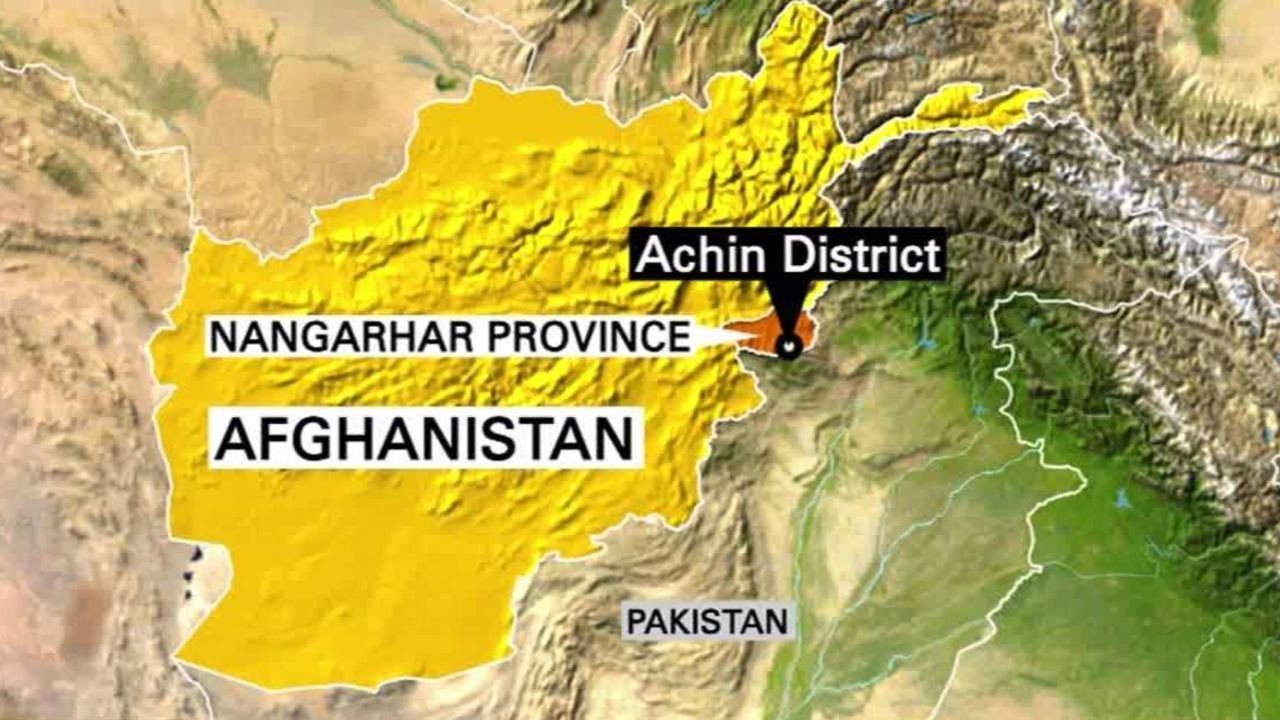 The shootings occurred in the Achin District, where US and Afghan troops have been carrying out a monthslong offensive against a local affiliate of ISIS, officials said.
Taliban claim responsibility
Taliban spokesman Zabiullah Mujahid said the militants claimed responsibility for the attack.
"A Mujahid (freedom fighter) infiltrator of the Islamic Emirate who had enrolled himself in the Kabul government's army attacked American soldiers in Lata Band area of Achin District in Nangarhar province today in the afternoon," said a written statement in Pashto obtained by CNN. "The American invaders were there to support their Afghan slaves."
US President Donald Trump was briefed on the shootings, and Vice President Mike Pence said Saturday that details of the attack would be forthcoming.
"When heroes fall, Americans grieve," Pence said Saturday. "Our thoughts and prayers are with the families of these American heroes."
White House Press Secretary Sean Spicer acknowledged the deaths in his Monday briefing.
"The incident is currently under investigation, but our thoughts and our prayers are with the families of these American heroes who lost their lives in this tragic event," Spicer said.
A US military spokesman in Afghanistan said the military "will release more information when appropriate."
Soldiers' families mourn
Houck had two children, 5 and 3, and was due to come home next month, his father, Mike, told CNN affiliate WBAL.
"He is a hero," Mike Houck told the station.
"You realize that important person you love is never coming back into your life," he added. "He'll always be in my heart. He'll always be in my thoughts."
Baldridge was also supposed to return home this summer. Family members told CNN affiliate WRAL he went to Afghanistan in October and was due back in August.
Russell Holloman, the principal of Franklinton High School, said Baldridge, who graduated in 2012, was a kindhearted and giving person.
"He made an early commitment to the military during his high school career and maintained that focus and selfless dedication after graduation," Holloman said in a statement. "Our community has truly lost a hero."
Afghan police killed in another incident
In Kabul, meanwhile, the US military command said an unspecified number of Afghan police were killed and wounded in a "friendly fire" incident during a joint Afghan-US operation overnight Saturday.
What is going on in Afghanistan?
US Forces Afghanistan said members of the Afghan Border Police in Helmand province were killed and wounded during an operation involving US and Afghan defense and security forces.
The deaths occurred when a US aircraft fired on Afghan police, said Omar Zawak, spokesman for the governor of Helmand.
US Forces Afghanistan was investigating the incident.
Two US service members killed in April
US and coalition casualties in Afghanistan have become rarer in recent years, falling dramatically since the Afghan government assumed responsibility for combat operations in 2014.
But in late April, two US service members were killed and another wounded while conducting a joint raid in the Achin District, a Pentagon spokesman said. The operation was targeting ISIS-K, the terrorist group's Afghanistan affiliate.
Achin District is the primary base of operations for ISIS in Afghanistan and has been the site of multiple joint US-Afghan counterterrorism missions. A US Army Special Forces soldier was killed fighting the terrorist group there in early April.
The district is also where the United States dropped one of its most powerful bombs, killing close to 100 ISIS fighters, according to Afghan officials.
Beginning in 2016, Afghan security forces backed by US military advisers launched a major offensive against ISIS. Gen. John W. Nicholson, commander of US Forces Afghanistan, has said the terrorist group has lost about half its fighters and been ejected from two-thirds of its territory.
The latest counter-ISIS push began in March of this year.
US officials estimate ISIS has 600 to 800 fighters in the country, mostly former members of other regional terrorist groups, such as the Pakistani Taliban and Islamic Movement of Uzbekistan. ISIS is believed to be behind a series of terrorist attacks, including the recent fatal attack on a hospital in Kabul.
There are about 8,400 US troops in Afghanistan. The US counterterrorism mission is separate from the NATO-led effort to train, advise and assist the Afghan army and police force in the fight against the Taliban.
CNN's Athena Jones, Spencer Feingold, Melanie Whitley and Melissa Gray, and journalist Sune Engel Rasmussen in Kabul, contributed to this report.