Story highlights
James Comey is the stone-faced Brando of congressional testimony
Thursday could end up being his showstopping moment
One of the many reasons President Donald Trump gave for firing James Comey in May was that the former FBI Director is "a showboat" and a "grandstander."
Trump: I planned to fire Comey
When you look at how Comey wrote, teased and prepared this latest bit of testimony as the capstone of a body of sensational work by a master congressional testifier, there's plenty of evidence to back up Trump's allegation.
James Comey is the stone-faced Brando of congressional testimony.
Read: James Comey's full congressional testimony
Watch for more of that "showboat" allegation from the Republican National Committee, which has taken over rapid response duties from the White House.
It's also the basis of a campaign-style, anti-Comey video put out by a Trump-supporting super PAC.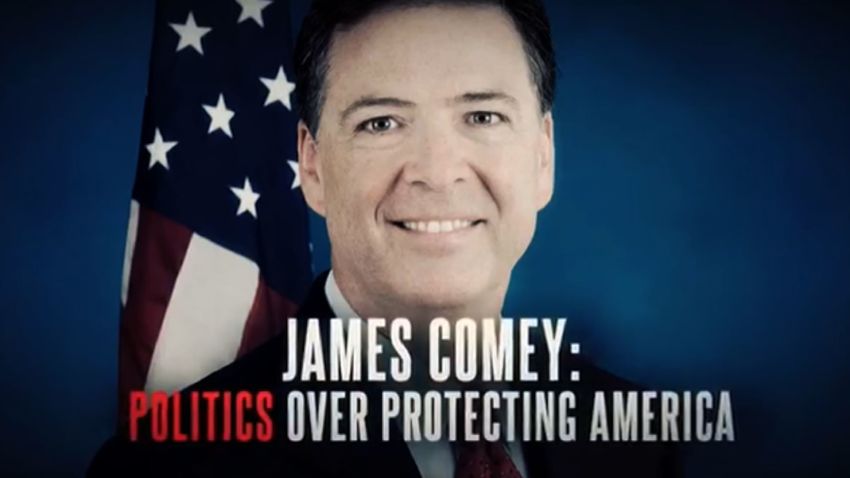 Comey attack ad may have fact issues
That's right – a campaign-style attack ad against the fired former FBI director.
You can't entirely blame Trump or Republicans for that "showboat" accusation after reading the taut, suspenseful opening statement Comey prepared for today.
We could go deeply into detail on the evidence of showboat-ery in the statement, but you really only need one term to prove the point: Russian "hookers."
Comey made a conscious decision to enter the term "hookers in Russia" into the congressional record as he explained unconfirmed allegations against Trump in a dossier prepared by a former British spy and which Comey briefed Trump on as President-elect.
Trump, in Comey's telling, was perturbed at the rumor and even suggested Comey and the FBI investigate it to disprove it. Comey writes that he told the President this would be a bad idea.
Perhaps he was channeling Trump, but Comey also made the decision to use that derogatory term: "hookers." He could have said prostitutes. He could have edited it out and just referred to unfounded allegations and left it at that. Either out of anger or design, Comey went in the more shocking direction.
If that's not enough evidence, take these other points:
– Comey wanted his testimony released early by the Senate intelligence committee because, as a source close to him told CNN's Jake Tapper, "It's a complex narrative that he thought required some careful reading before hearing it from him directly."
The source didn't mention it, but the request for early release also ensured Comey and his side of the story would dominate another news cycle on the same day Trump announced his nominee to replace Comey as FBI director.
– The common perception of Comey is that he's a just-the-facts G-Man. But he wrote his testimony like summer beach reading, with detailed descriptions of awkward dinners, Oval Office meetings and phone conversations.
– Thursday is at least the third showing of spellbinding testimony Comey has delivered. He captivated Democrats 10 years ago when he described his famous showdown with White House staffers in the George W. Bush administration at the bedside of then-Attorney General John Ashcroft. Hillary Clinton says he partially cost her the 2016 election with the way he went around the Justice Department and then said she was irresponsible with classified information even as he said there wasn't enough evidence to pursue charges against her.
At the end of the day, it probably doesn't matter if Comey is a showboat. His allegations against Trump are explosive. His allegations about the Bush administration were explosive. His allegations that Clinton was irresponsible proved to be explosive, too.
He delivered remarks at each hearing straight-faced and emphasized the need for hard facts. He has those in every case. But one person doesn't find themselves in all three of those situations without having a serious flair for drama.
It will be nearly impossible for the White House or Trump to refute his detailed allegations that he felt pressured on numerous occasions to drop the FBI's investigation into possible Russian collusion with Trump campaign officials and now-former national security adviser Michael Flynn.
It's that pressure, not the drama with which we learn about it, that is key to whether the President did anything wrong.