Story highlights
Barack Obama and Justin Trudeau met up for a dinner date in Montreal on Tuesday
Since Trudeau bonded with new French President Emmanuel Macron, his Obama bromance has been reignited
The world's favorite bromance is back on.
Former US President Barack Obama and Canadian Prime Minister Justin Trudeau met once again Tuesday night for a candlelit dinner in Trudeau's hometown of Montreal.
The couple – of world leaders, that is – discussed how to get the next generation involved in their communities, between heartfelt confessions of how much they missed each other (probably).
The most talked-about international date night of the modern diplomatic era had every romantic element the Trudeau-Obama fandom could ever dream of: an intimate restaurant booth, an abundance of gazes into each other's eyes, presumably some Secret Service right outside the door.
The photogenic pair even shared a long embrace at the end of the evening.
Rumors spread that Trubama (Obdeau? Barstin? Jurack?) was over last month at the G-7 summit of world leaders, when photos of Trudeau with just-elected French President Emmanuel Macron suggested there was a new transnational leading man in Trudeau's life.
Macron and Trudeau (Macreau? Trucron?) walked side by side through a gorgeous Italian landscape, pausing to share ideas and discuss world issues in front of a shining view of the Ionian Sea. Their lingering looks of admiration and not-visibly-painful handshakes made the world collectively let out a dreamy sigh.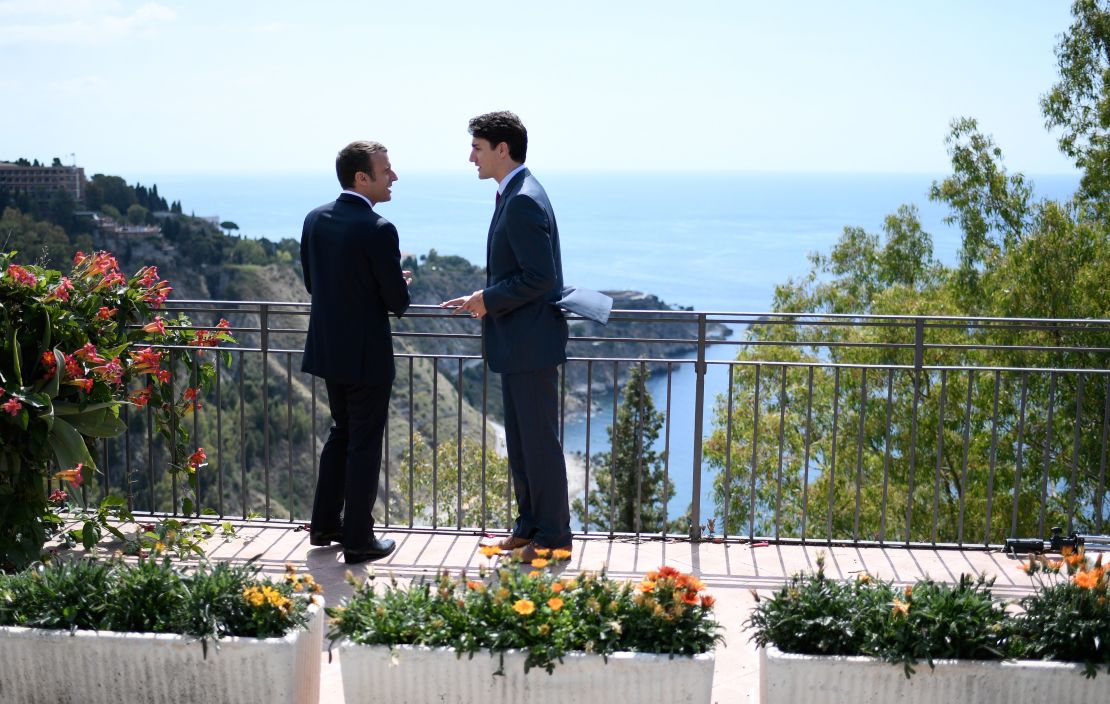 And while Trudeau and Macron's budding relationship gave us a much-needed break from partisan political headlines, the photos were tinged with nostalgia and bittersweet memories of the North American bromance that had seemingly faded away.
After all, Obama has been succeeded in the White House by President Trump, with whom Trudeau so far appears to have less … chemistry.
Obama's scheduled speech in Montreal gave him and Trudeau an opportunity to reunite and talk policy goals. More importantly, it appeased all of us who have yearned for the youthful pair to rekindle their long-lost rapport.