Story highlights
NEW: Defense questions Andrea Constand about phone calls to Cosby
NEW: She says she told police wrong information because she was confused on dates
Norristown, Pennsylvania
CNN
—
Bill Cosby lowered his head, put his hand over his face and shook his head on Tuesday as a former Temple employee said he drugged and assaulted her in 2004, her testimony a dramatic moment 13 years in the making that forms the core of his assault trial.
Andrea Constand spoke clearly and firmly in her testimony, which followed much of the allegations in a criminal complaint against the 79-year-old comedic legend.
Constand, who once was the director of operations for the women's basketball team at Temple University, Cosby's alma mater, testified she visited Cosby at his home one evening in January 2004 to discuss her career plans.
At one point, he left and came back with three blue pills in his hand, and said they would help her relax, she testified.
"Put them down. They're your friends, they'll take the edge off," Cosby told her, she said. "I said, 'I trust you.' I took the pills and I swallowed the pills down."
About 20 to 30 minutes later, her words were slurring and she became weak, so Cosby moved her to a couch, she said. She began "panicking" because she thought she was having a bad reaction to the pills, but she was unable to do anything.
She continued: "I have no recollection until at some point later I was jolted conscious, I was jolted awake, and I felt Mr. Cosby's hand groping my breasts. I also felt his hand inside my vagina moving in and out. And I felt him take my hand and place it on his penis and move it back and forth."
Cosby, who has pleaded not guilty to three charges of aggravated indecent assault in the case, repeatedly shook his head as Constand spoke. She testified she wanted him to stop but was "frozen."
In the morning, she got up and still felt disoriented.
"I felt really humiliated and I was really confused," she said, wiping tears from her eyes. "I just wanted to go home."
She visited him at his home at a later point to confront him about what pills he had given her on the night of the assault.
"Mr. Cosby looked at me and said 'I thought you had an orgasm? Did you?'" Constand testified. He was "evasive" and did not answer her question, she testified, so she left.
Constand said she met Cosby in 2002 at Temple, where he was a trustee. They became friends, she said, and he invited her to several dinners at his home.
He twice attempted to touch her, she said, before January 2004. Once he put his hand in a "suggestive" way on her thigh, and she moved away. At another dinner, he moved close to her and attempted to pull down the zipper to her pants, she testified. She leaned forward to stop him and told him, "I'm not here for that."
Still, they continued their friendship. "I trusted him. I wasn't scared of him in any way," she said.
Defense asks about phone calls
On cross-examination, defense attorney Angela Agrusa said Constand had called Cosby 72 times after the alleged assault, to which Constand replied, "I don't know exactly, but yes." On Monday, during opening statements, Brian McMonagle, another Cosby attorney, said phone records showed that while Constand and Cosby spoke on the phone 72 times after the day in question, Constand initiated 53 of those calls.
She also called several personal injury lawyers before speaking to police. Constand said she phoned attorneys because she was not familiar with the law.
Agrusa also brought up Constand's initial statement to police in Canada, in which she said she had not been alone with Cosby before the assault.
However, she testified earlier Tuesday that she had been alone with him several times, including in his room at the Foxwoods Resort Casino in Mashantucket, Connecticut.
"I was mistaken," Constand said. "It was a lot of confusion putting a lot of dates together."
Constand's cross-examination will resume Wednesday morning.
2nd accuser's mother testifies
The mother of another woman who has accused Cosby of assault earlier recalled how her daughter called her crying in 1996 to tell her he had drugged and assaulted her, then tried to have her fired from the talent agency that represented him.
Patrice Sewell took the stand to corroborate daughter Kelly Johnson's allegation that she called her mother after Cosby gave her an incapacitating pill and took advantage of her at his hotel in the Bel-Air neighborhood of Los Angeles. Sewell also recounted a call in which Johnson told her Cosby was pressuring Tom Illius, his now-deceased agent at the William Morris agency, to terminate her.
"She called me at work. She was nearly hysterical. She was crying. She was telling me, 'Mommy something's going on. I don't know what's going on, but they're telling lies about me,' " Johnson said, according to Sewell.
Tuesday was the second day of Cosby's trial on charges that he drugged and assaulted Constand at his home in 2004.
Cosby, 79, has been publicly accused of assault by dozens of women, but the charges in this trial deal solely with accusations from Constand. Johnson was allowed to testify as prosecutors seek to establish the alleged assault was part of a pattern.
The jury also heard from Dave Mason, a Canadian detective, who said Constand reported to him in January 2005 that Cosby had given her pills before assaulting her. Constand could not provide an answer when asked if Cosby had engaged in intercourse with her, Mason said.
Father's advice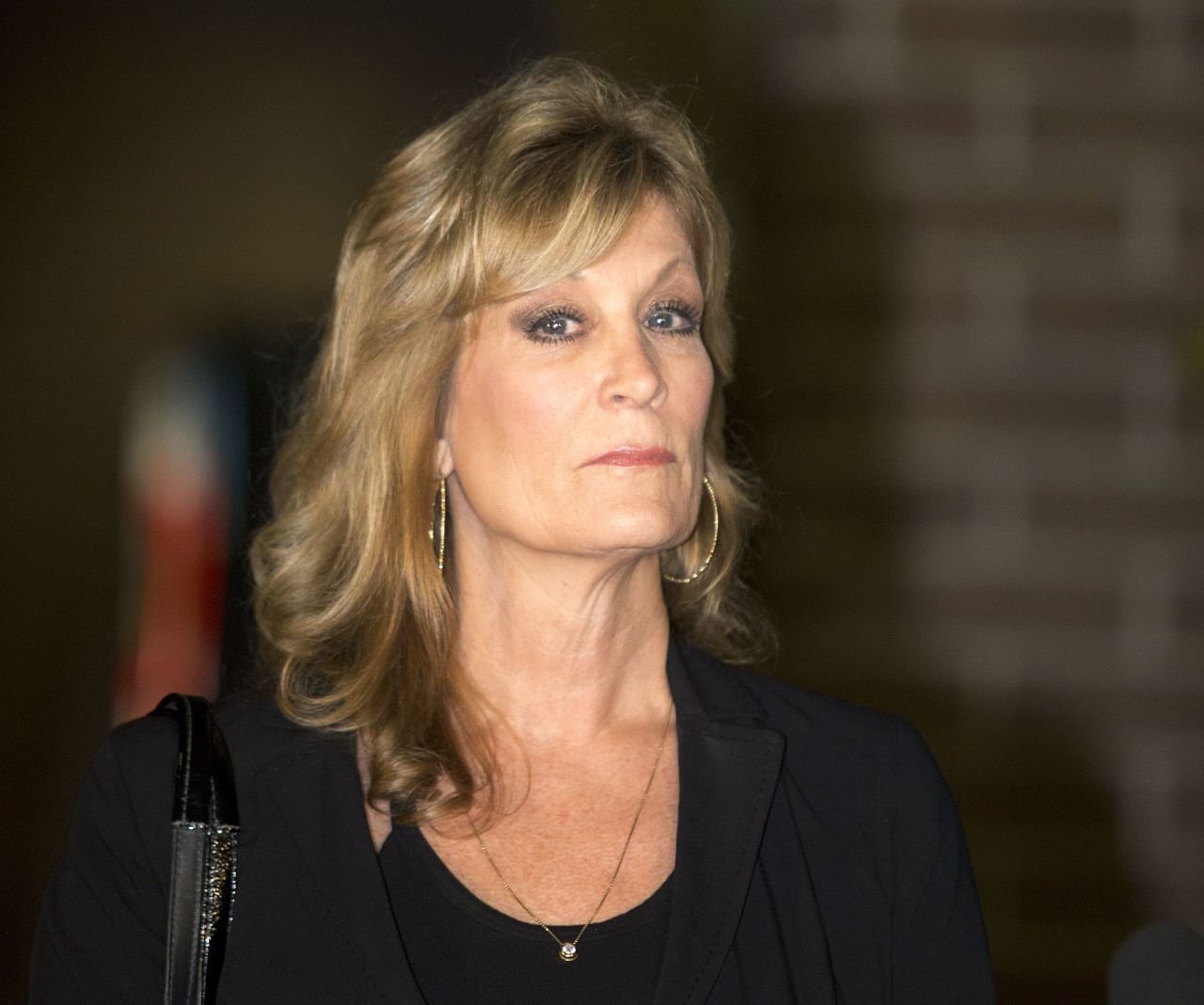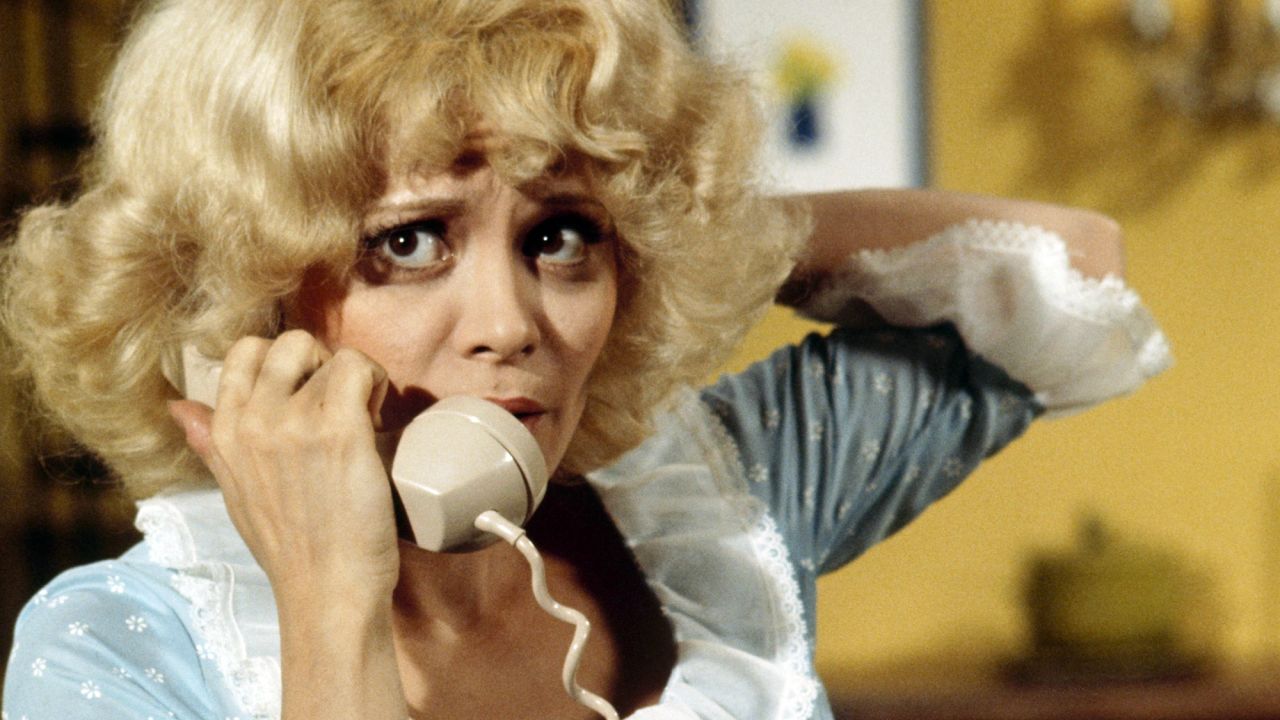 Who are Cosby's accusers?
Johnson told jurors through tears on Monday that Cosby used his fame and influence to pressure her to take a pill that made her feel "underwater" and unable to resist his advances. Cosby then engaged in sexual activity with her when she could not consent or resist, she said.
On Tuesday, her mother said Johnson's father, a retired Los Angeles police detective, instructed his daughter at the time not to call the police because he "didn't want her to be humiliated and feel shame and embarrassment, as he had seen others who went to the police at that time. He didn't want that to happen to her."
Jurors also heard from Joseph Miller, an attorney present at Johnson's deposition during her 1996 workers' compensation claim against William Morris.
Reason for termination argued
Cosby calls sex assault allegations nefarious
The tack of the Cosby legal team was apparent in its questioning of Sewell, Johnson's mother, and in its Monday cross-examination of Johnson.
Johnson, defense lawyers said, was dismissed from the agency for other reasons, noting that the woman's complaints in her workers' compensation claim addressed verbal abuse from Illius, not sexual advances from Cosby. (Johnson has said she wanted to complain about Cosby but couldn't get the words out.)
McMonagle, the defense attorney, on Monday questioned why Johnson waited 19 years to come forward with her allegations and didn't speak to police until 2016. He further alleged that Johnson had a romantic encounter with Cosby in 1990 but rebuffed his advances during a 1996 visit to his home, which Cosby respected.
When William Morris sought to fire her for violating its policy on dating clients, Johnson filed a workers' compensation lawsuit, alleging Cosby had harassed her, McMonagle said.
Why Bill Cosby is going to trial now
"What she did was eerily similar to Mrs. Constand," McMonagle said, accusing both women of changing their stories repeatedly. "You will never see Mr. Cosby under oath running from anything."
Mason, the Canadian detective, testified Tuesday that Constand told him in January 2005, about a year after the alleged assault, that she hadn't reported it sooner because she was embarrassed and hoped to pursue a career in broadcasting or journalism.
'He said, she said' case?
Smerconish: What Bill Cosby revealed to me
On Monday, McMonagle pointed out inconsistencies in Johnson's story, which he used to argue that the incident did not occur.
Legal experts have said the trial will hinge on the "he said, she said" arguments so common to sexual offense cases. There is little forensic evidence against Cosby.
In opening statements, prosecutors argued that Cosby gained the trust of Constand, more than 30 years his junior, by offering to mentor her.
He betrayed that trust when he pushed her to take drugs that incapacitated her and then took advantage of her sexually, Assistant District Attorney Kristen Feden said.
"This is a case about a man, this man," Feden said, pointing to Cosby, "who used his power and his fame and his previously practiced method of placing a young trusting woman in an incapacitated state so that he could sexually pleasure himself so that she couldn't say no."
Defense: Sex was consensual
McMonagle said in opening statements that their sexual activity was consensual and that Constand had repeatedly changed her story while talking to law enforcement.
Constand told police about the incident in 2005, a year after it occurred. At the time, the district attorney declined to press charges, citing insufficient evidence.
Constand sued in civil court, and Cosby provided a sworn deposition in which he admitted to sexual activity with Constand but said the encounter was consensual. The drugs he gave Constand were over-the-counter Benadryl, he testified.
Cosby also said he had obtained Quaaludes to give them to women with whom he wanted to have sex. The civil suit was settled in 2006, and the deposition was sealed from public eyes until 2015.
Based on that deposition, Montgomery County District Attorney Kevin Steele filed charges against Cosby in December 2015.
Cosby has said he does not plan to testify in the trial, so the deposition will serve to tell Cosby's side of the story.
An American favorite
How might Cosby jury composition affect verdict?
Cosby starred in "Fat Albert and the Cosby Kids," "I Spy" and "The Cosby Show." Through the latter he turned the lives of an upper-middle-class African-American family into a groundbreaking TV sitcom.
His sweater-wearing portrayal of Dr. Cliff Huxtable made him a household name and one of the most beloved comedians in the world. In later years, Cosby became somewhat of a public moralizer, speaking out against what he saw as the failings of the African-American community in raising children.
Cosby is facing a jury of seven men and five women. Two jurors are black. The jurors, who were selected in Allegheny County in an effort to ensure a fair trial, will be sequestered in the criminal trial for about two weeks, the lawyers in the case have predicted.
CNN's Lawrence Crook III and Steve Almasy contributed to this report.