(CNN) —
"Enough is enough." This was the uncompromising message from Theresa May on Sunday morning as Britain woke up to its third terrorist attack in as many months.
This was a day that was supposed to be marked by defiance and unity in the shape of Ariana Grande's "One Love Manchester" concert, taking place tonight in aid of the victims of the suicide bombing a fortnight ago.
Instead, the nation is coming to terms with another attack on a soft target, this time in central London, which has killed seven and injured dozens more.
The Prime Minister's statement after Manchester had been resolute: an appeal for life to continue as normal after a short pause to mourn the dead. Yet this time, standing in the same spot at the lectern in Downing Street less than a fortnight later, there was a significant, dramatic step change in tone.
Even though the death toll is smaller than Manchester, her message was more serious and uncompromising. "There is, to be frank, far too much tolerance of extremism in our country," she said. "It is time to say enough is enough."
A tough message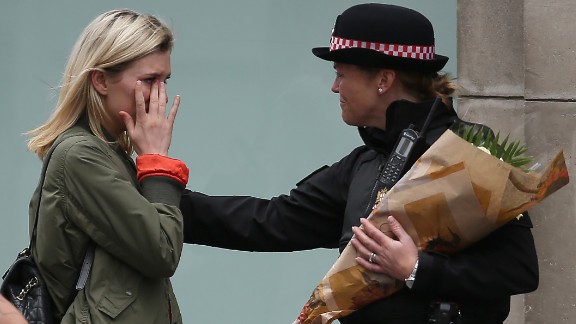 Her tough message was delivered against the backdrop of a general election, which will go ahead this Thursday, despite the campaign now being marred by two terror attacks – unprecedented in modern British politics. Some of her political opponents will claim that she has ramped up the authoritarian rhetoric to win back votes after her lead in the opinion polls has slipped against Labour and its leader, Jeremy Corbyn.
Even before Manchester, May had portrayed Corbyn as weak on security and counter-terrorism, but that pitch was amplified by the Prime Minister in the days after the concert bombing. With just four days left until polling day, it is difficult to see how she can accuse the Labour leader of being soft on terrorism without crossing the line into bad taste – but expect one of her senior Conservative ministers to do so instead.
Yet regardless of the election, May's statement on Sunday revealed her true authoritarian colors – an instinct she has played down as she has tried to appeal to all wings of her Conservative Party as Prime Minister. Before becoming PM last year, May was Home Secretary for six years, during which time she developed a reputation as an authoritarian who is tough on law and order.
In 2011, she oversaw the replacement of control orders – effectively placing terror suspects under house arrest – with a more flexible measure involving shorter curfews, but this was after an internal battle with the then Prime Minister, David Cameron, who took a more liberal approach to law and order.
On internet regulation, May was much more uncompromising, introducing greater powers for security services to carry out surveillance of peoples' online data – known by critics as the "Snoopers' Charter" who were concerned about the privacy of innocent users.
Doubling down on Internet monitoring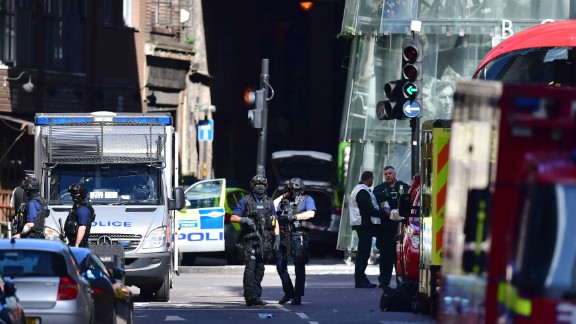 The internet has once again become the focus of May's attention as Prime Minister: first, after Manchester, she secured the backing of G7 leaders for her demands for internet giants like Google, Facebook, Twitter and YouTube to do more to stamp out extremism.
Today, she has doubled down on that demand, saying: "We cannot allow this ideology the safe space it needs to breed. Yet that is precisely what the internet – and the big companies that provide internet-based services – provide."
Facebook has responded by insisting it is getting tough on those "safe spaces" and promising it will become a "hostile environment for terrorists."
There will now be a renewed appetite in Britain for tougher internet regulation when Parliament is reopened after the election – but ISIS propaganda will always find a way to break through and find the troubled would-be perpetrators who know where to look for it.
But there are also similar "safe spaces" in the real world, that May says have been allowed to flourish because too many people are too tolerant of extremism.
There are people in the Muslim community who will say they are already doing enough: Britain's intelligence agencies receive tip-offs all the time. In fact, as the Prime Minister herself said, five credible plots have been thwarted since the Westminster Bridge attack in March. MI5 was warned five times about the Manchester suicide bomber, Salman Abedi, but he was not stopped.
The Prime Minister will have found it easy to revert to her authoritarian nature by declaring "enough is enough", but it is going to be difficult to translate those words into practise.