Story highlights
Clinton appears to have convinced herself that her role in her defeat was minor
The truth of the matter is this: Hillary Clinton's name was at the top of the campaign
(CNN) —
Hillary Clinton's list of who's to blame for her 2016 election loss gets longer with every passing day.
On Wednesday, in an interview with Recode's Walt Mossberg and Kara Swisher, Clinton added a few more names to her list: The New York Times and the Democratic National Committee. That's in addition to the media, James Comey, Donald Trump, the Russians and her supporters' assumptions that she would win the race.
The one person missing from that list? Hillary Rodham Clinton.
Sure, in her Recode interview, Clinton made passing reference – as she has done in her other post-election appearances – to the idea that she made mistakes.
"I take responsibility for every decision I make – but that's not why I lost," she said.
The first half of that sentence is pure politician speak; the second half is what Clinton really believes.
In the wake of the campaign, and Trump's at-turns tumultuous, at-turns disastrous first four-plus months in office, Clinton appears to have convinced herself that her role in her defeat was minor when compared to the various forces – media, Comey, Russians, gender and societal stereotypes against women in power – aligned against her. Even her own party's national campaign committee – with political ally Debbie Wasserman Schultz at the helm!
"I'm now the nominee of the Democratic Party," Clinton recalled to Mossberg and Swisher. "I inherit nothing from the Democratic Party," Clinton said. "It was bankrupt, it was on the verge of insolvency, its data was mediocre to poor, non-existent, wrong."
There is, of course, truth in Clinton's after-action report. There's no question that Comey's last-minute decision to re-open the investigation into her private email server played a negative factor for her in the final 10 days of the race. As the CIA and FBI have noted, the Russians actively meddled in the election to hurt Clinton and help Trump. And Clinton is even sort of right about the DNC and Wasserman Schultz, who was beset by problems even before the email hack that led to the WikiLeaks releases.
But that is the reality of all political campaigns. Stuff happens. Good luck and bad breaks occur. Circumstances totally out of a candidate's control often decide – or heavily influence – how voters make up their minds. Here's one example: Clinton's private email server had absolutely nothing to do with the email hack via WikiLeaks. But the two issues – both of which dealt with email – got conflated as one issue in the minds of lots and lots of voters. And there was nothing Clinton could do about it.
The truth of the matter is this: Hillary Clinton's name was at the top of the campaign and signed on the checks her staff received. It was her decision to set up a private email server and exclusively use it for her communications as secretary of state – the first person in her position to do that.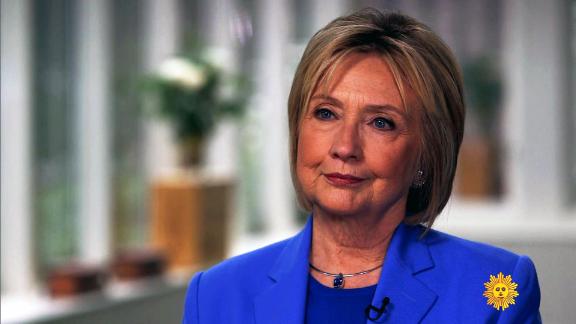 Now playing
01:43
Hillary Clinton defends Bill not resigning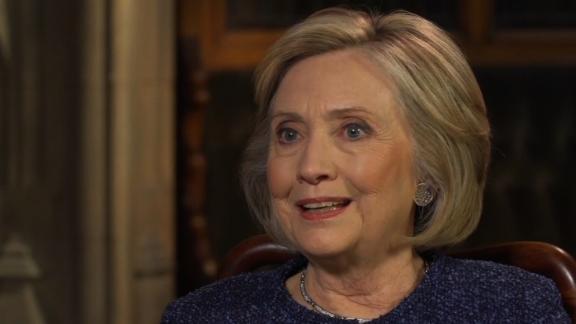 Now playing
02:12
Clinton: Kavanaugh ceremony a political rally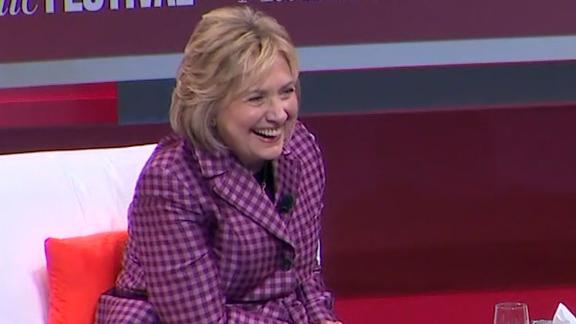 Now playing
01:48
Clinton laughs at Kavanaugh's comment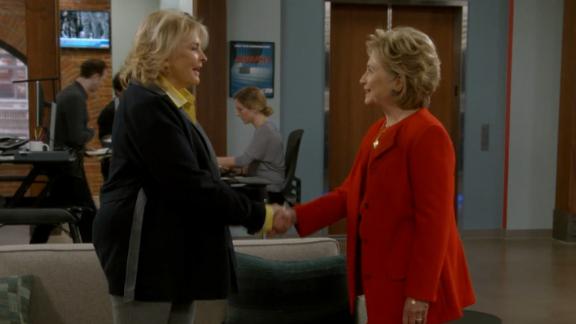 Now playing
01:00
Hillary Clinton makes cameo on 'Murphy Brown'
Now playing
01:47
Clinton: Impeachment 'will be left to others to decide'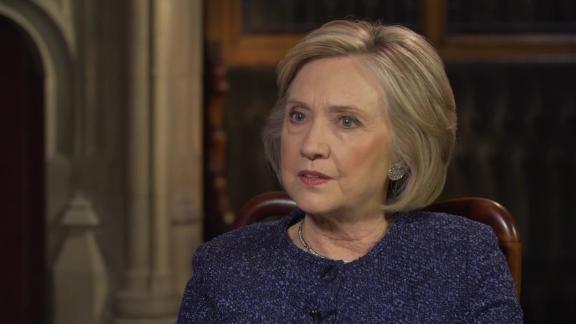 Now playing
03:04
Clinton: Civility starts by electing Democrats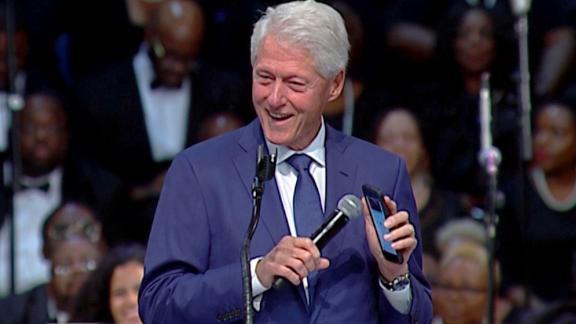 Now playing
00:55
Clinton ends Franklin tribute with smartphone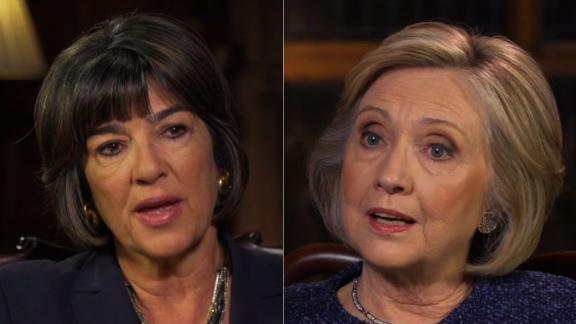 Now playing
01:49
Clinton rejects Trump comparisons to her husband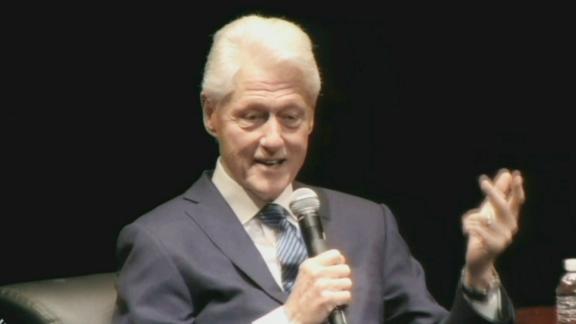 Now playing
01:58
Bill Clinton: I apologized for Lewinsky scandal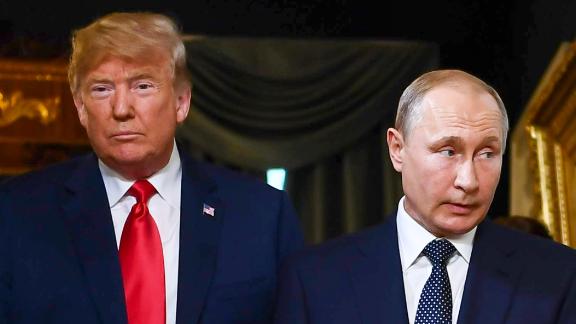 Now playing
04:21
Fact check: Hillary Clinton's misleading comments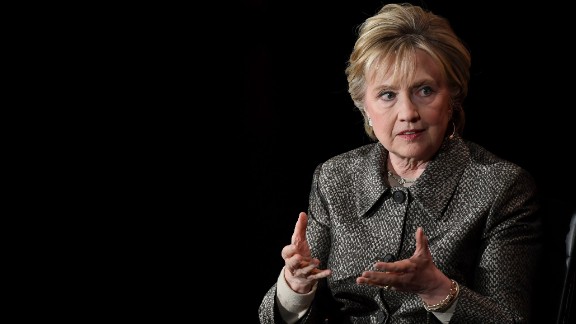 Now playing
00:39
Hillary Clinton goes after al-Assad, Putin
Now playing
01:29
Clinton: Trump parrots what Putin says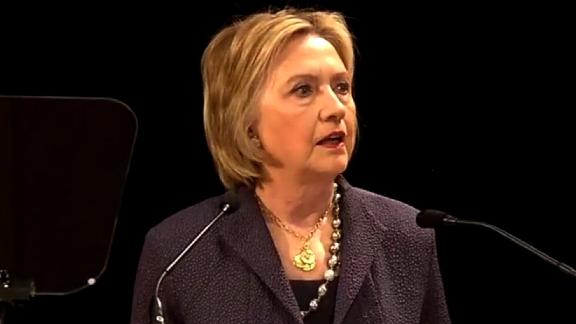 Now playing
01:01
Clinton: Children treated as political pawns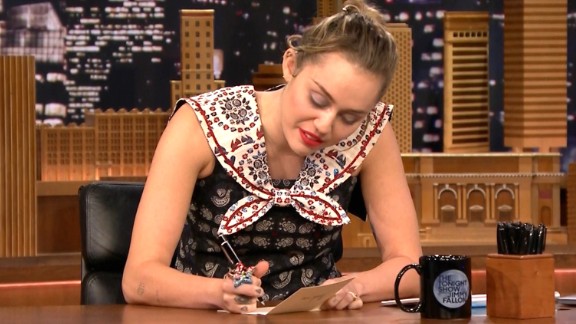 Now playing
01:15
Miley Cyrus tears up thanking Hillary Clinton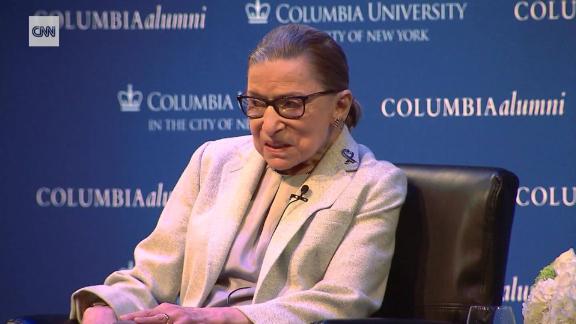 Now playing
01:50
RBG says Clinton was criticized worse than men
She was the one who kept giving high-paid speeches to the likes of Goldman Sachs even after it was clear she was going to run for president. ("They paid me," Clinton explained Wednesday.)