Story highlights
Guterres did not mention Trump by name in his speech
The Trump administration is expected to withdraw from the agreement
(CNN) —
In five months in office, UN Secretary-General António Guterres, has so far publicly avoided challenging new US President Donald Trump.
But on Tuesday, he threw the equivalent of a last-minute "Hail Mary" pass during a speech at New York University – making the case for the US to remain committed to the Paris climate accord in terms that he hoped would change Trump's mind, by warning of a drop in the US's global influence if it pulls out of the agreement.
Guterres did not mention Trump by name in his speech, although a western diplomat noted to CNN that "the speech was aimed at the Trump administration." But Guterres used a physics comparison to explain what would happen if the US did, in fact, leave the Paris agreement.
"It's proven now that vacuum can exist in physics. But vacuum cannot exist in geostrategic dimensions," he said. "Which means that if one country decides not to be present – and I'm talking about countries with an important global reach like the United States or China – if one country decides to leave a void, I can guarantee someone else will occupy it."
CNN reported Wednesday morning that the Trump administration was expected to withdraw from the agreement, which was ratified by 147 countries. A formal announcement is expected at some point this week, but two senior US officials familiar with Trump's plans cautioned they could change until Trump makes his decision public.
Guterres said in a speech Tuesday that he believes climate change can't be denied, and added: "It is absolutely essential that the world implements the Paris Agreement."
In the question-and-answer session that followed, Guterres stated plainly that it's important for the US to not leave the Paris agreement. He added that he hoped that despite Trump's choice, state and local governments and businesses would jump in to help in the climate fight.
"When you disagree with someone, you try to convince that person, no?" he said. "It's the same with administrations. We are engaging with the American administration. We believe it would be important for the US not to leave the Paris agreement. But even if the US government decides to leave the Paris agreement, it's very important for the US societies as a whole, for the cities, the states, the companies, the business to remain engaged with the Paris agreement – so it is very clear that governments are not everything."
The UN tweeted Guterres' remarks Wednesday in the wake of Trump's decision.
"Climate change is undeniable
Climate action is unstoppable
Climate solutions provide opportunities that are unmatchable.
-@antonioguterres," the tweet read.
Guterres has had to tread carefully when it comes to the US, the largest financial donor to the UN. Trump and UN Ambassador Nikki Haley are demanding budget cuts and personnel reductions. But his comments Tuesday at NYU were some of his boldest to date.
The speech was a "calculated gamble," Richard Gowan, a fellow at NYU's Center on International Cooperation, said, adding that Trump may "react badly" to even a limited challenge from the UN, which he views with suspicion.
"Guterres may calculate that Trump cannot face the idea of a drop in US influence, even if he doesn't care about carbon emissions," Gowan said. "This speech was both a plea and a threat to Trump. Guterres pressed the case for the US to stick with the Paris deal, but also left no doubt that China can and will replace America as the global leader in the fight against climate change."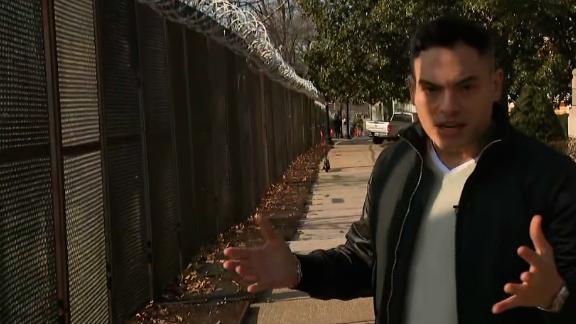 Now playing
01:35
See what security looks like outside US Capitol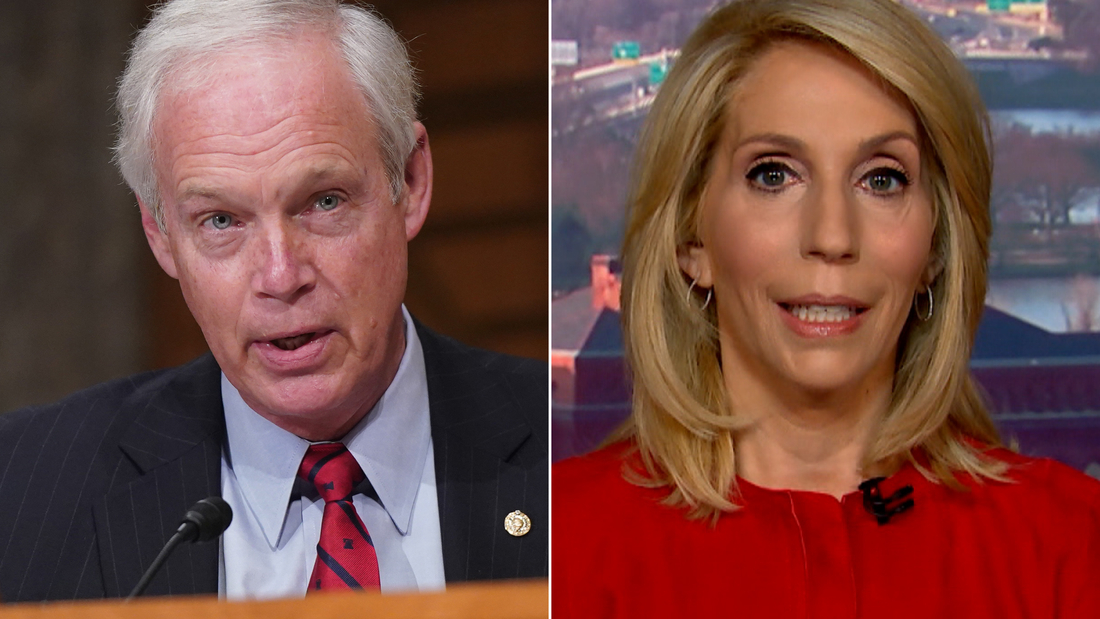 Now playing
02:18
Bash: This is why key GOP senator is fighting Biden's stimulus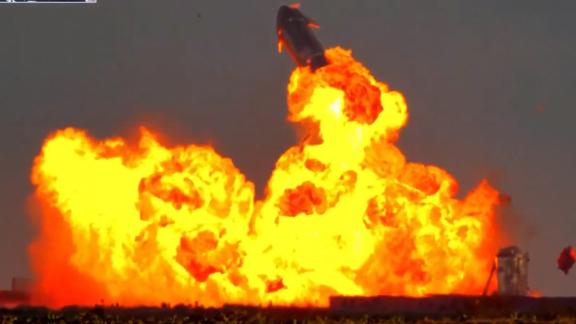 Now playing
01:19
Watch SpaceX Mars prototype rocket nail landing, explode on pad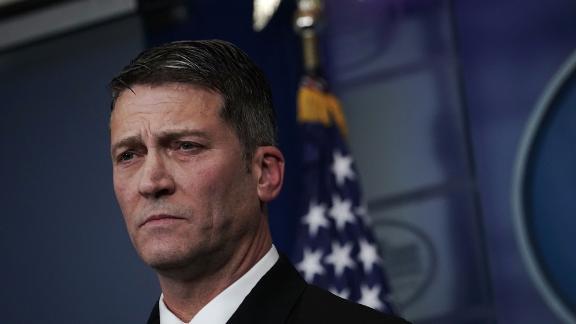 Now playing
03:14
DOD releases scathing review of former White House physician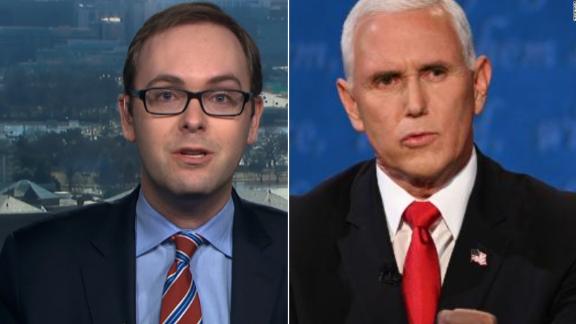 Now playing
02:10
'Highly misleading at best': Dale reacts to Pence's op-ed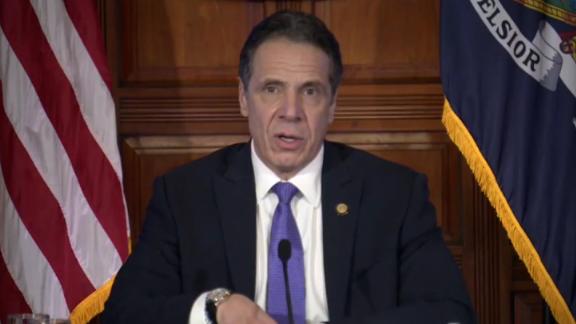 Now playing
03:35
Gov. Andrew Cuomo addresses women's allegations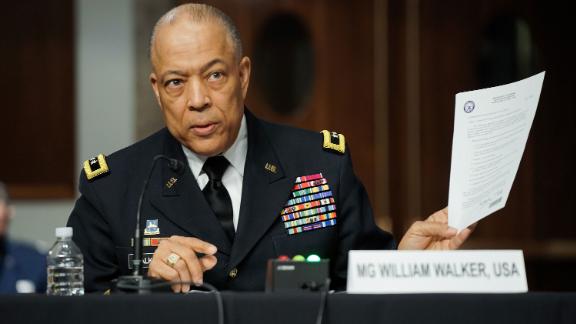 Now playing
03:01
DC National Guard commander: 'Unusual' Pentagon restrictions slowed response to Capitol riot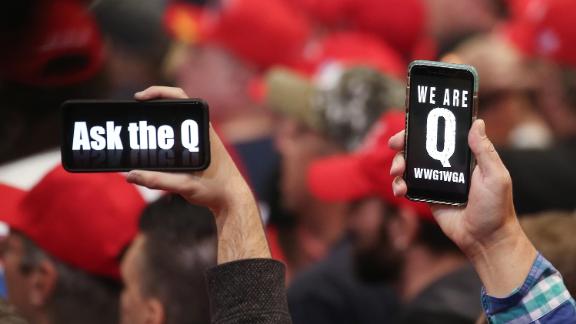 Now playing
03:00
Hear why QAnon supporters believe Trump will be president on March 4th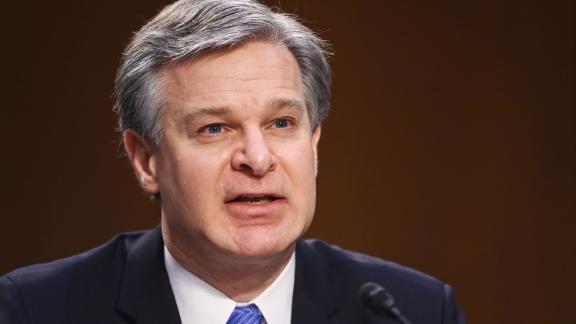 Now playing
02:55
Watch FBI director debunk conspiracy theories pushed by Trump supporters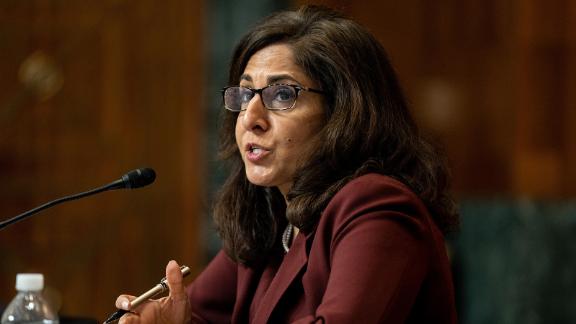 Now playing
01:33
Neera Tanden releases statement on pulling her nomination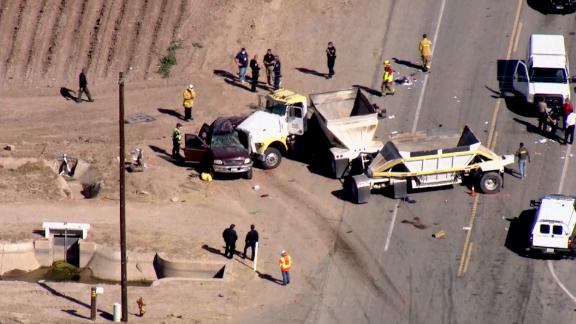 Now playing
01:41
Multiple people killed in crash after SUV and semitruck collide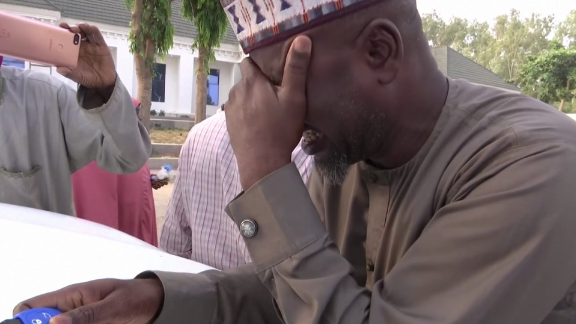 Now playing
02:09
Tears of joy and relief as 279 Nigerian schoolgirls return home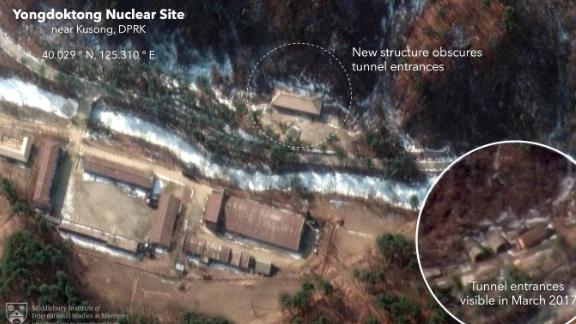 Now playing
01:47
See images US intelligence claims is a secret weapons site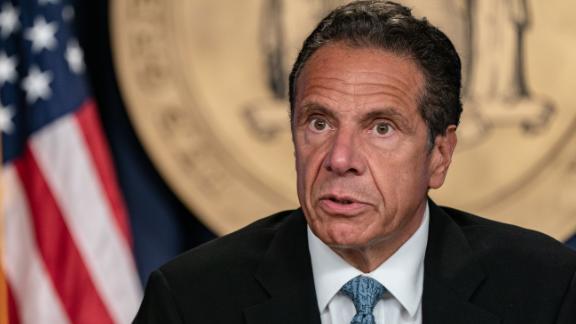 Now playing
02:29
NYT: Third woman comes forward against Gov. Andrew Cuomo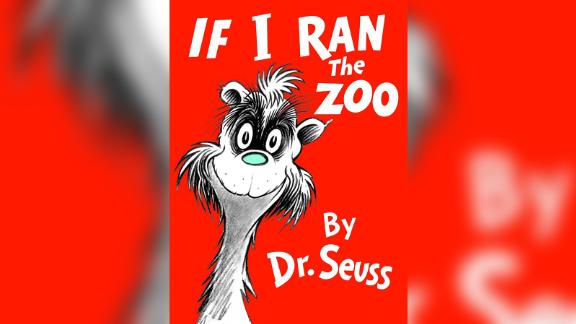 Now playing
01:00
These 6 Dr. Seuss books won't be published anymore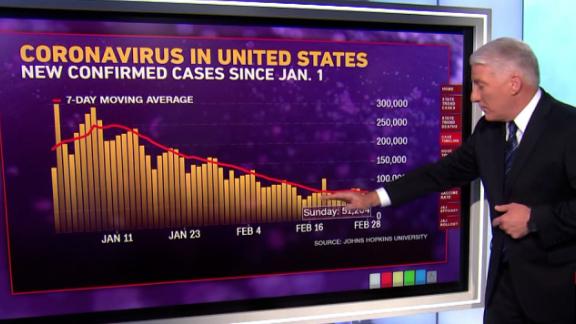 Now playing
03:00
US coronavirus numbers coming down, but not enough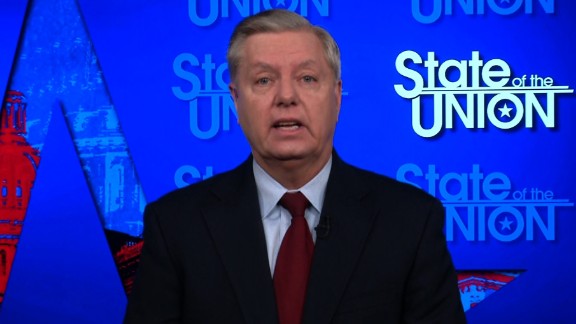 Now playing
01:01
Graham to Trump: Stay in Paris climate deal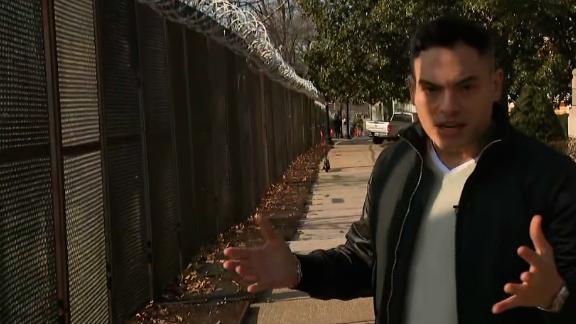 Now playing
01:35
See what security looks like outside US Capitol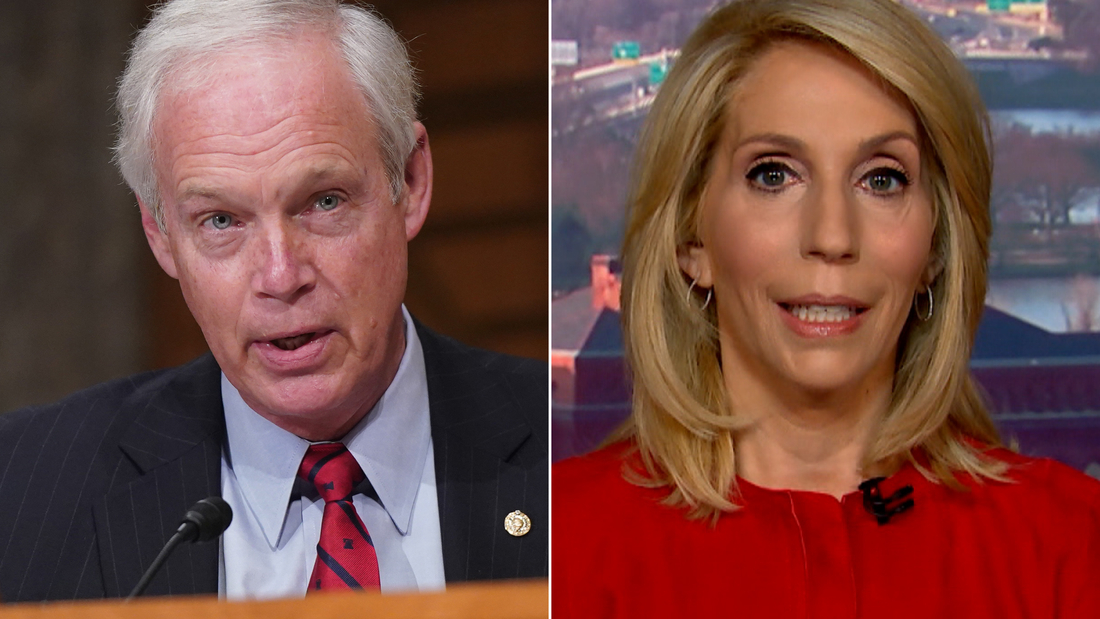 Now playing
02:18
Bash: This is why key GOP senator is fighting Biden's stimulus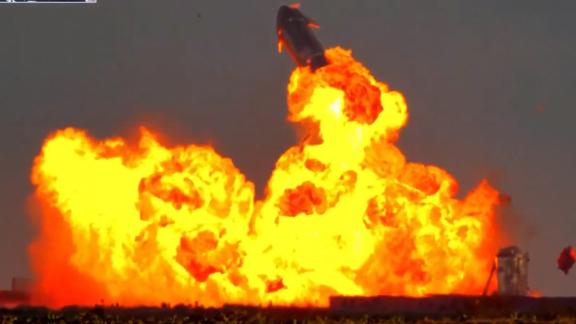 Now playing
01:19
Watch SpaceX Mars prototype rocket nail landing, explode on pad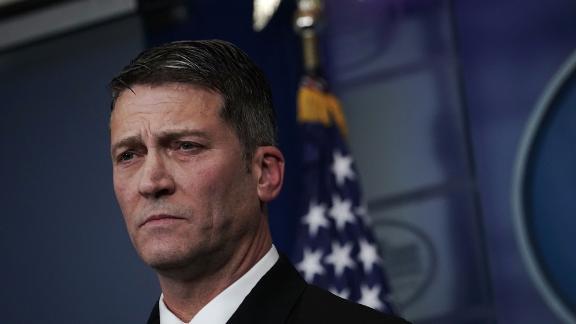 Now playing
03:14
DOD releases scathing review of former White House physician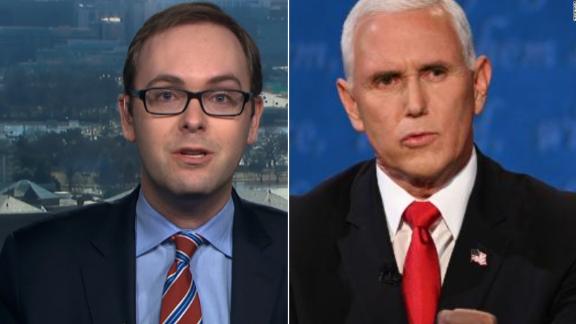 Now playing
02:10
'Highly misleading at best': Dale reacts to Pence's op-ed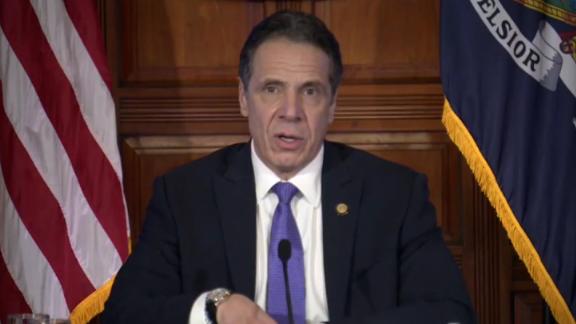 Now playing
03:35
Gov. Andrew Cuomo addresses women's allegations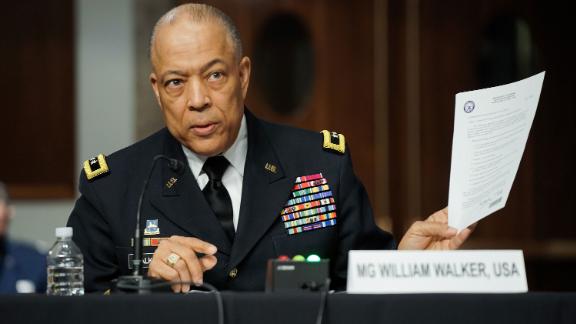 Now playing
03:01
DC National Guard commander: 'Unusual' Pentagon restrictions slowed response to Capitol riot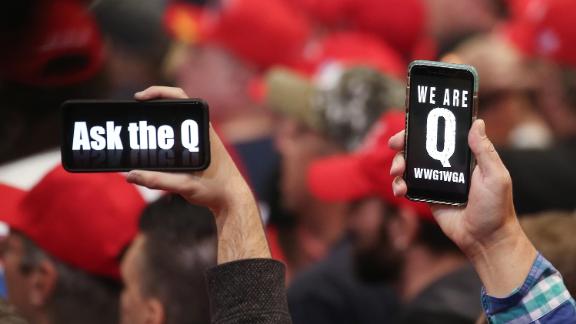 Now playing
03:00
Hear why QAnon supporters believe Trump will be president on March 4th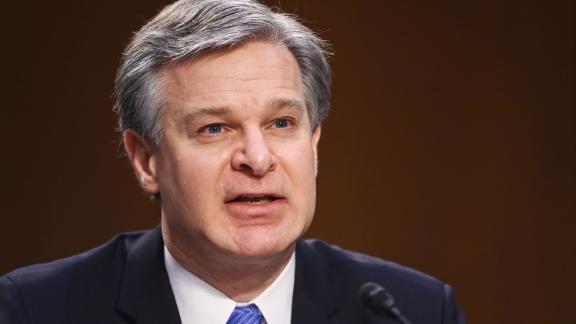 Now playing
02:55
Watch FBI director debunk conspiracy theories pushed by Trump supporters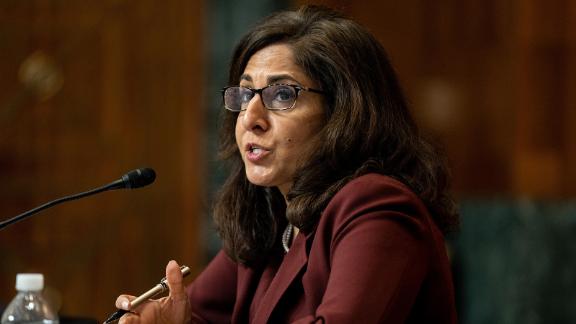 Now playing
01:33
Neera Tanden releases statement on pulling her nomination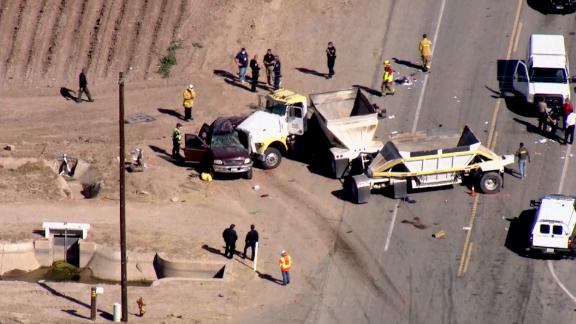 Now playing
01:41
Multiple people killed in crash after SUV and semitruck collide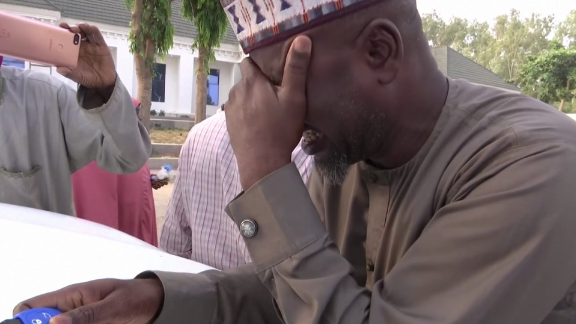 Now playing
02:09
Tears of joy and relief as 279 Nigerian schoolgirls return home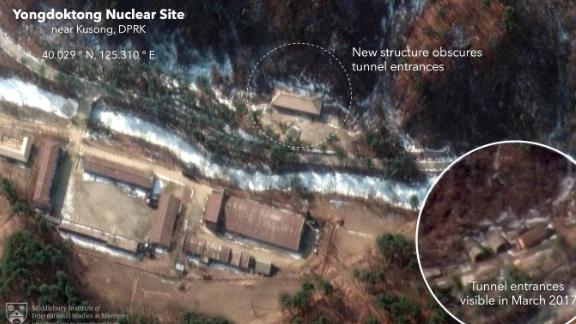 Now playing
01:47
See images US intelligence claims is a secret weapons site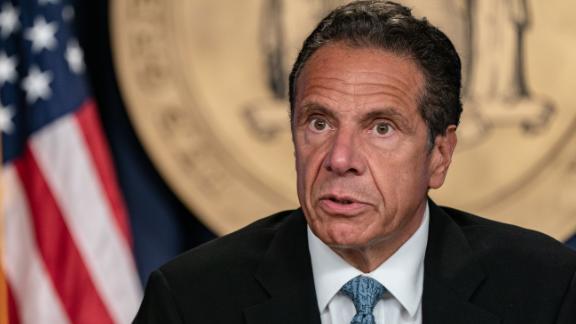 Now playing
02:29
NYT: Third woman comes forward against Gov. Andrew Cuomo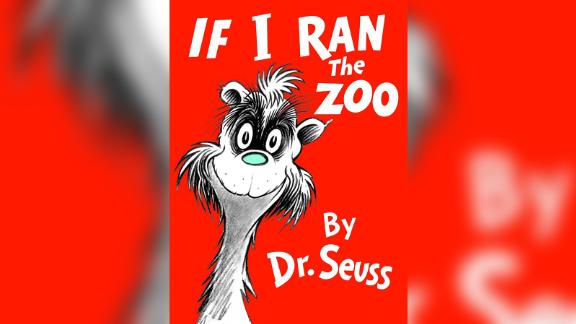 Now playing
01:00
These 6 Dr. Seuss books won't be published anymore