Story highlights
Slain Lincoln County deputy ID'd as William Durr
Investigators are working three crime scenes
(CNN) —
A sheriff's deputy and seven other people were shot dead overnight in southern Mississippi, authorities said Sunday.
Authorities identified Lincoln County Sheriff's deputy William Durr, 36, as the slain officer according to the Mississippi Bureau of Investigation.
The MBI said the shootings started around 11:30 p.m. at an address in Bogue Chitto, where the deputy and three females were found dead.
Another crime scene was found in Brookhaven, where the bodies of two boys were found. There also was a third crime scene, where a man and a woman were found dead. The identities of the other victims are pending notification of next of kin.
A man identified as Willie Godbolt, 35, of Bogue Chitto, was taken into custody and was being treated at a Jackson, Mississippi, hospital, for a gunshot wound, the MBI said.
Bogue Chitto is an unincoporated part of Lincoln County and Brookhaven is the Lincoln County seat, about 60 miles south of Jackson.
The MBI said its agents and Lincoln County Sheriff's deputies and the district attorney were investigating.
'He was just there'
Police say they won't comment on Godbolt's mental state, but in a video shot by Therese Apel of The Clarion-Ledger, a Jackson-based newspaper, he seems composed for a man accused of committing eight murders in the seven hours prior.
While he was in custody and awaiting treatment, the suspect spoke to a reporter at The Clarion-Ledger, the daily newspaper based in Jackson.
In the video and recounted in a story on the paper's website, Godbolt said he had gone to a residence to talk with his wife, her mother, and her stepfather about taking his children home.
"Somebody called the officer, people that didn't even live at the house. That's what they do. They intervene. It cost him his life. I'm sorry," he says on the video. "My pain wasn't designed for him. He was just there."
"My pain wasn't designed for him. He was just there," Godbolt said, referring to the lawman.
Asked what the future holds for him, Godbolt says, "Death."
"Suicide by cop was my intention," he says. "I ain't fit to live, not after what I've done."
In addition to the sheriff's deputy, family members told affiliate WAPT that the victims at the first location included the mother, aunt and sister of Godbolt's estranged wife. Godbolt's wife escaped with their two children. At the the third location, they said, the victims were another of Godbolt's wife's sisters, as well as her husband.
A statement from the MBI said Godbolt's charges include one count of capital murder and seven counts of first degree murder.
Godbolt has a history with the law. In 2005, he was arrested in an armed robbery and aggravated assault after allegedly striking a man over the head with a pistol before stealing his jewelry and cash. In 2013, he was charged with simple assault.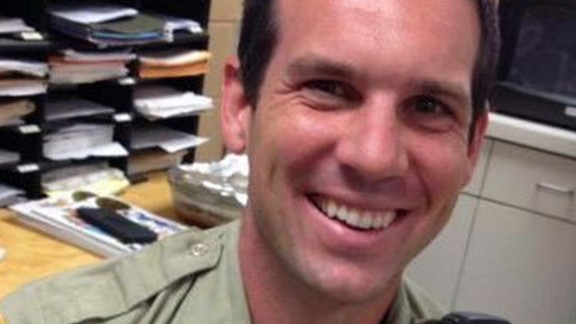 On Godbolt's Facebook page are roughly 20 public posts going back to 2014, almost half of which feature his children. In June 2016, he posted a Bible verse, James 4:7, which says, "Submit yourself, then, to God. Resist the devil and he will flee from you."
'You're fireflies'
Durr served in the sheriff's department for two years and the Brookhaven Police Department for four years, the MBI said.
Mississippi Gov. Phil Bryant mourned the victims, including the sheriff's deputy who died, in what he called a "senseless tragedy."
"Every day, the men and women who wear the badge make some measure of sacrifice to protect and serve their communities. Too often, we lose one of our finest. I thank the law enforcement agencies involved for their hard work," he said.
According to the MBI, other agencies involved in the case include the Mississippi Highway Patrol, the Bureau of Narcotics, Pike, Walthall, Franklin, Copiah, Lawrence, Amite counties sheriff's departments, the Brookhaven Police Department and the Department of Wildlife, Fisheries and Parks.
CNN's Alex Medeiros, Shawn Nottingham and Sheena Jones contributed to this report.