Story highlights
Robertson: We have yet to reach consensus on what ISIS is and what it is not -- the first step in confronting it
Trump's talks only serve to highlight how far we still have to go, Robertson writes
Editor's Note: Nic Robertson is CNN's international diplomatic editor.
(CNN) —
Earlier this week the world-famous Ringling Bros. Circus closed up its big-top tent for good. After 117 years of lion taming and other animal acts, it succumbed to changing values.
After decades in the wilderness, the global conversation concerning the mistreatment of animals reached a volume that could no longer be ignored.
Despite its numerous atrocities across Europe, the Middle East and America – including Monday night's bombing and murdering of young children in Manchester – the global discussion about ISIS has yet to reach this critical mass.
As President Donald Trump's grand tour of faiths draws to a close, it is clear that when talking about ISIS, we are still talking past one another other.
There is no globally agreed definition or dialogue about ISIS. We have yet to reach consensus on the most fundamental step toward confronting and ultimately tackling ISIS: agreeing on what it is and what it is not.
At each of his stops – Riyadh, Jerusalem and the Vatican – Trump's individually tailored messages to each was well received.
Trump told his audience of Arab leaders in Riyadh to "drive out the terrorists. Drive out the extremists. Drive them out of your places of worship. Drive them out of your communities. Drive them out of your holy land and drive them out of this Earth."
By contrast, meeting the Pope was "the honor of a lifetime," Trump said, and he vowed as he left the Vatican that he was "more determined than ever to pursue peace in our world." Meeting with Israeli Prime Minister Benjamin Netanyahu, Trump said, reminded him that the US and Israel "are great allies" who "have so many opportunities in front of us, but we must seize them together."
He sought to reassure, inspire, cajole and at times demand assistance in his quest to tackle ISIS. But in each instance, the terms of reference changed.
His messaging was on target for each audience – an admirable beginning to international diplomacy.
But in a week when a depraved attacker murdered so many children in Manchester and bared, yet again, ISIS's heinous intent to the world, Trump's talks only serve to highlight how far we still have to go.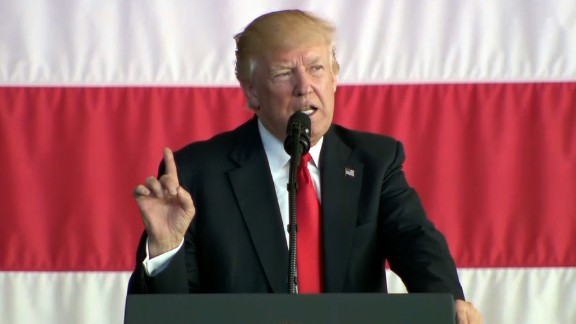 Now playing
01:08
Trump on foreign trip: We hit a home run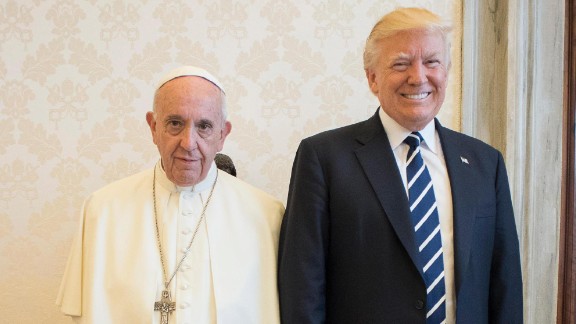 Now playing
02:42
Trump meets with the Pope, Spicer not invited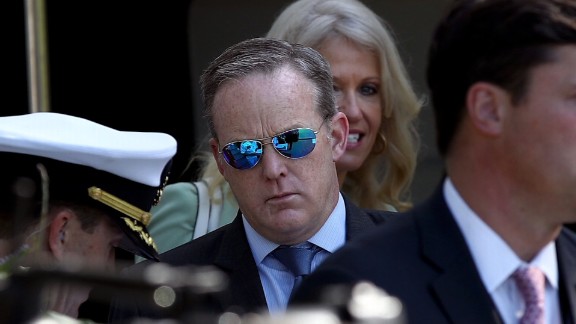 Now playing
01:35
Source: Spicer upset he could not meet Pope
Now playing
02:01
Things Donald Trump has said about the Pope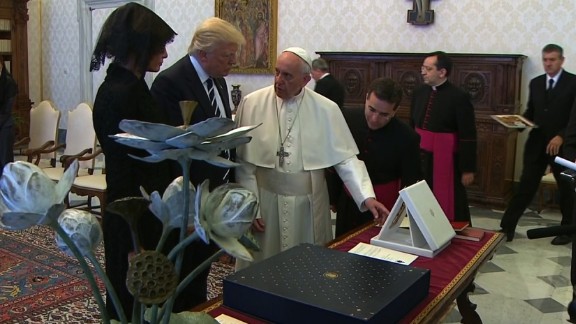 Now playing
01:20
President Trump, Pope Francis exchange gifts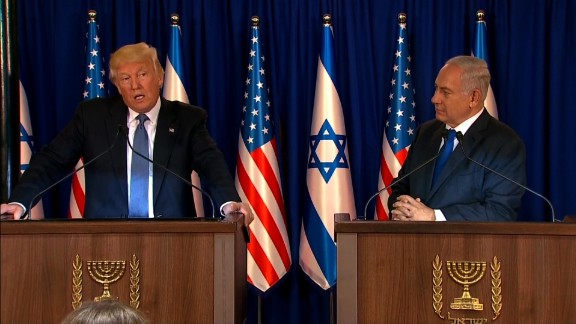 Now playing
01:06
Trump: America supports eradication of killing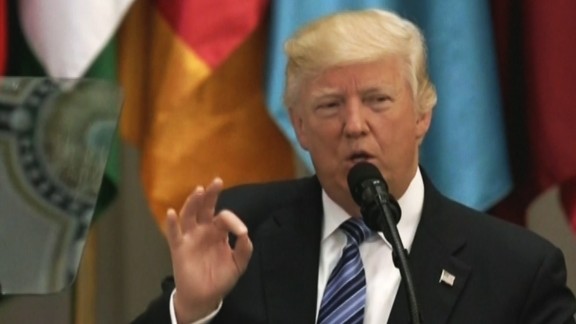 Now playing
01:13
Trump: Muslims must confront 'Islamic terror'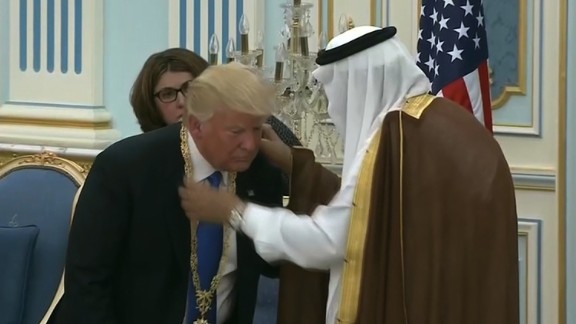 Now playing
01:02
Trump called a hypocrite for Saudi King bow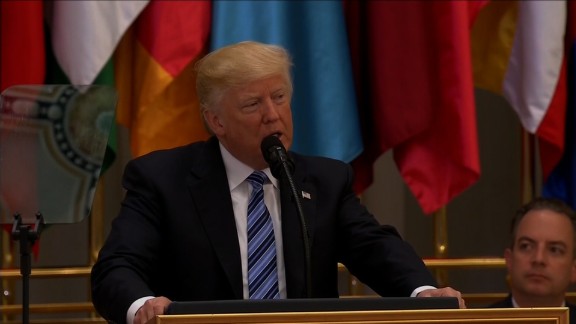 Now playing
02:46
Trump: Terror a battle between good and evil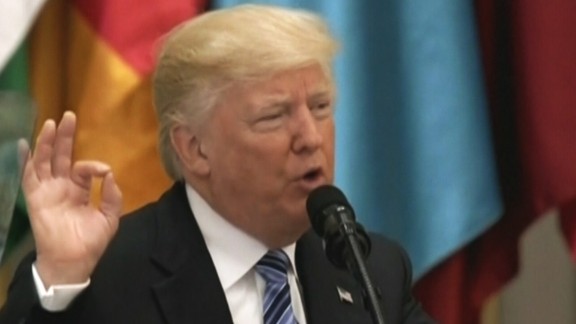 Now playing
01:00
Trump to Muslim world: Drive out terrorists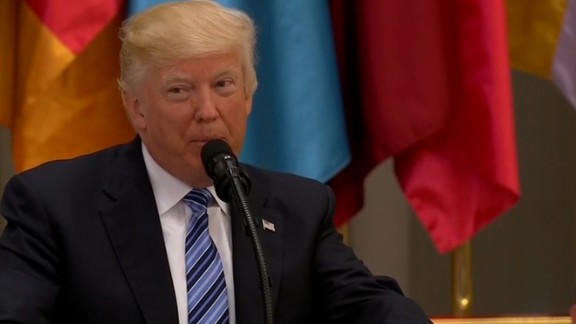 Now playing
01:23
Trump: I come to deliver message of love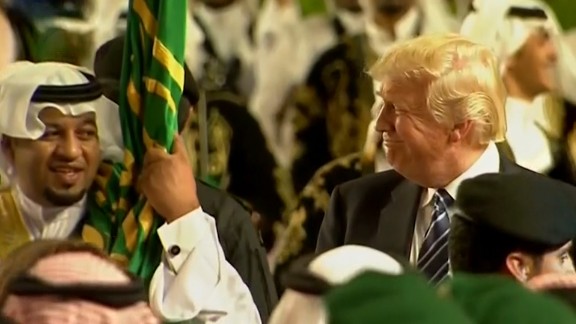 Now playing
00:56
Trump, Tillerson dance in Saudi Arabia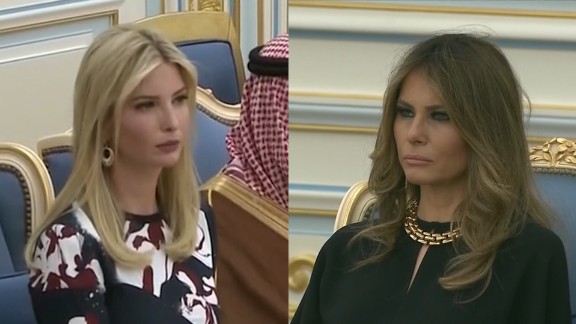 Now playing
00:59
Melania, Ivanka Trump forgo headscarves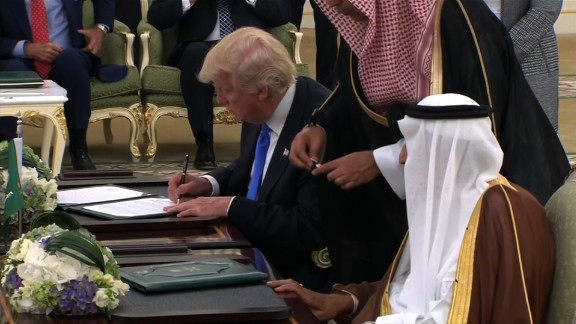 Now playing
01:40
Trump signs arms deal with Saudi Arabia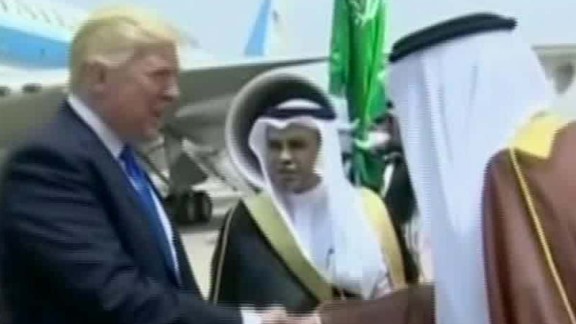 Now playing
01:57
Trump's trip raises questions on business ties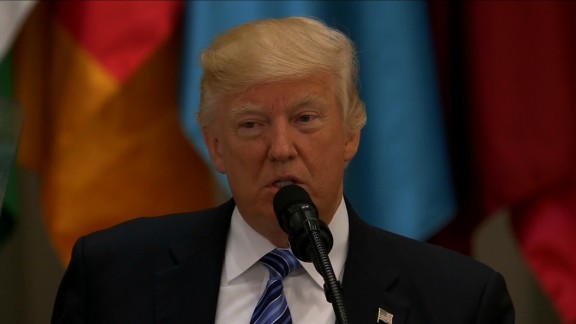 Now playing
33:58
Trump's entire speech to Muslim world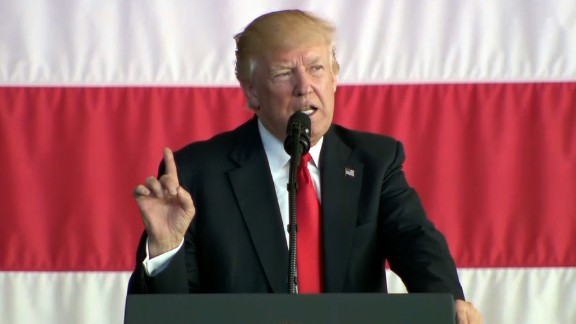 Now playing
01:08
Trump on foreign trip: We hit a home run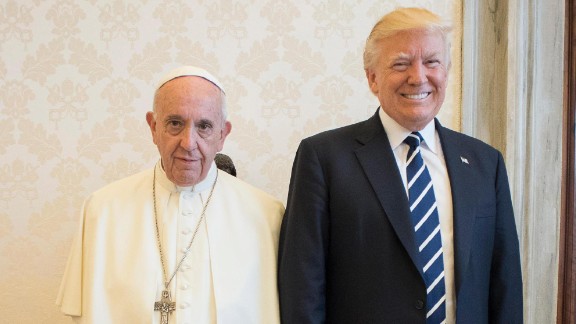 Now playing
02:42
Trump meets with the Pope, Spicer not invited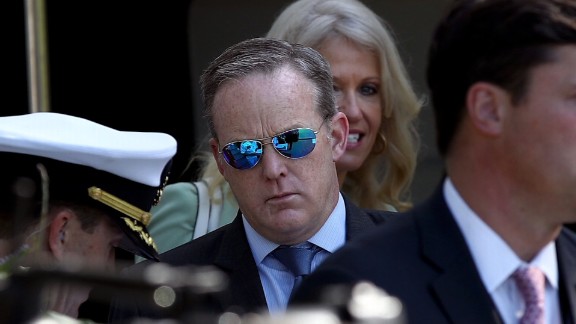 Now playing
01:35
Source: Spicer upset he could not meet Pope
Now playing
02:01
Things Donald Trump has said about the Pope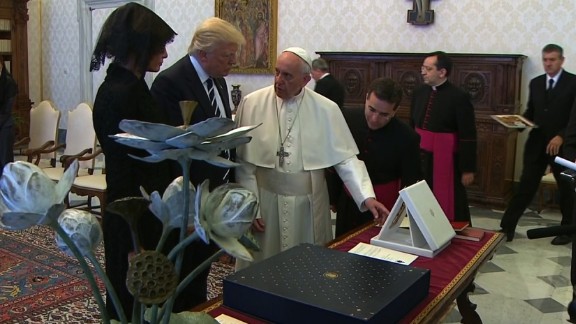 Now playing
01:20
President Trump, Pope Francis exchange gifts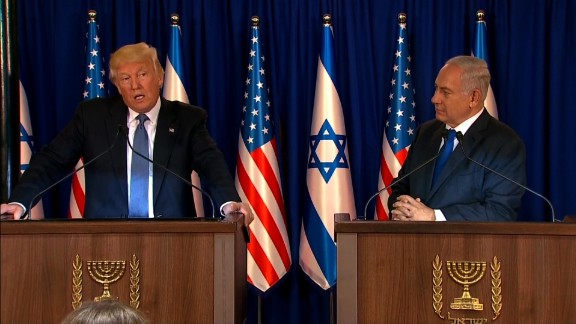 Now playing
01:06
Trump: America supports eradication of killing