Story highlights
23 others were wounded and some are in critical condition
Men, women and children are among the dead and injured
At least 28 people were killed in Egypt after unidentified gunmen opened fire on a bus carrying Coptic Christians in what officials are calling a terror attack.
Ten assailants wearing fatigues and face masks fired on the passengers from three four-wheel drive vehicles on a desolate stretch of desert road, Egypt's Interior Ministry told CNN.
Hours later, Egypt responded with airstrikes against terrorist camps, President Abdel Fattah al-Sisi said in an on-camera statement, according to state-run Nile TV.
The Christians were traveling Friday to a monastery, St. Samuel the Confessor, around 100 km (62 miles) northwest of the city of Minya when they came under fire, the ministry said.
Twenty-three others were injured, some of whom are now in critical condition, Minya Gov. Essam El-Bedewy told Egyptian satellite channel ONTV.
Men, women and children are among the dead and injured, officials said.
The exact location of Friday's airstrikes was unclear but Nile TV reported that Egypt has targeted terrorists in the Sinai Peninsula and on the border with Libya.
In a statement Friday, President Donald Trump said the "merciless slaughter of Christians in Egypt tears at our hearts and grieves our souls."
"Wherever innocent blood is spilled, a wound is inflicted upon humanity," the statement said. "But this attack also steels our resolve to bring nations together for the righteous purpose of crushing the evil organizations of terror, and exposing their depraved, twisted, and thuggish ideology."
The attack comes as the country is still under a three-month state of emergency period following twin attacks on Coptic churches on Palm Sunday last month that killed dozens of people. ISIS claimed responsibility for those attacks.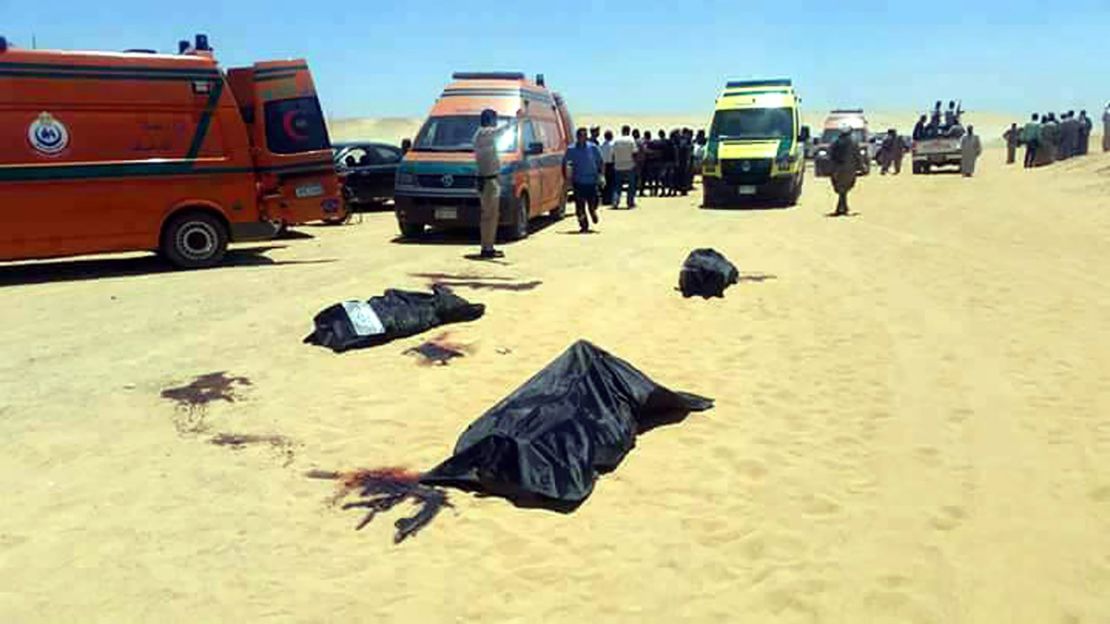 It was not immediately clear who was responsible for the shooting, but Coptic Christians have been targeted by ISIS militants several times in recent years and ongoing violence has triggered a mass exodus of Coptic Christians from some towns.
Spate of attacks
Coptic Christians make up about 10% of Egypt's population of 91 million. They base their theology on the teachings of the apostle Mark, who introduced Christianity to Egypt.
Persecution and discrimination against Egypt's Coptic Christians has spiked since the toppling of Hosni Mubarak's regime in 2011.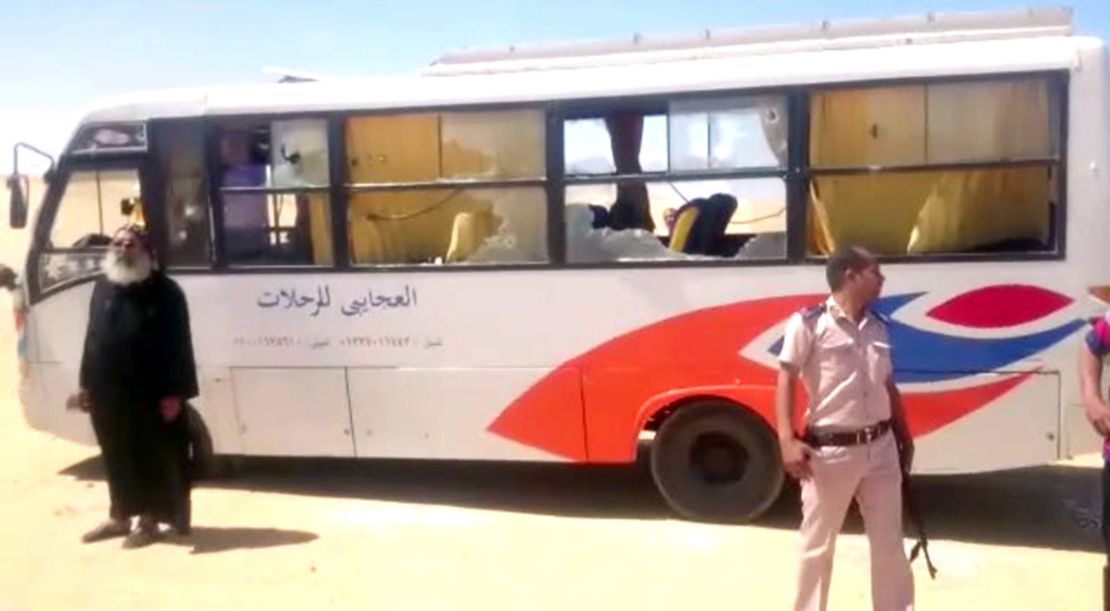 In December, an attack on a Coptic church in Cairo killed 25 people.
Coptic churches and homes have been set on fire, members of the Coptic minority have been physically attacked, and their property has been looted, rights group Amnesty International reported in March.
A church in Minya was torched in 2013, gutting its interior.
CNN's Schams Elwazer and Ian Lee contributed to this report.