In the wake of a terrorist attack in Manchester which killed more than 20, British Prime Minister Theresa May late Tuesday announced the United Kingdom had raised its threat level to "critical" – its maximum level.
It was a startling announcement by May and is only the third time the threat level has been determined to be critical. British security services now believe a terrorist attack is potentially "imminent."
She didn't spell out why UK authorities raised the alert level but stated that "the work undertaken throughout the day has revealed that it is a possibility we cannot ignore that there is a wider group of individuals linked to this attack."
Manchester attack: How social media responded
If a larger cell was involved the concern will be others may move forward with attacks. Investigators are urgently looking into whether Manchester attacker Salman Abedi had co-conspirators in the UK.
As of Tuesday evening British security and intelligence services had not uncovered evidence of connections between Abedi and established overseas terrorist groups, a British counterterrorism official told CNN, who cautioned the investigation was in its early stages.
The raising of the threat level is sure to raise eyebrows in some quarters coming just two weeks before the UK general election.
That is why the Prime Minister was careful to stress that under the British system alert levels are set by the Joint Terrorism Analysis Centre (JTAC), an independent body responsible for making a determination on the available intelligence.
Homeless man steps up to help attack victims
'Month of hurt'?
It is hard to see the alert level being reduced anytime before the vote is held on June 8.
One reason is terrorists have a track record of launching attacks just before elections.
Exhibit A was the Madrid train bombings in March 2004 – three days prior to the national election. Exhibit B was a plot to blow up cargo jets over the United States by al Qaeda in Yemen just before the 2010 midterm elections.
Last month an ISIS inspired extremist gunned down a French soldier on the Champs Elysees just before the first round of the French presidential election.
Another reason is the start of Ramadan on Friday. ISIS has previously told followers they will be rewarded "tenfold in paradise" if they die carrying out attacks during the Islamic holy month.
Last year one of their top leaders issued a fatwa calling for it to be "a month of hurt" in the West. Sympathizers responded by launching a series of terrorist attacks, including the Orlando nightclub shootings.
Witnesses describe Manchester Arena explosion
Uptick in terrorist activity
Even before the Manchester attack, British officials were warning the threat from Islamist terrorism had reached historic proportions.
Nearly 900 British residents have traveled to Syria and Iraq to join jihadi groups including ISIS, and there is concern an increasing number of fighters are looking to return as the group loses ground. Thousands of sympathizers in the UK have also grown increasingly angered by UK air strikes on the group.
In recent months there has been an uptick in terrorist activity in the UK.
In March Khalid Masood a 52-year-old extremist from Birmingham killed four pedestrians and a police officer in a vehicle-ramming and knife attack in Westminster.
The following month British authorities arrested a man carrying knives near the Houses of Parliament.
The same month police in London broke up the country's first alleged all-female terrorist plot. By the end of April British police were making arrests on a nearly daily basis as a result of counterterrorism operations. Just last week police made four arrests in London linked to yet another UK-linked terror plot.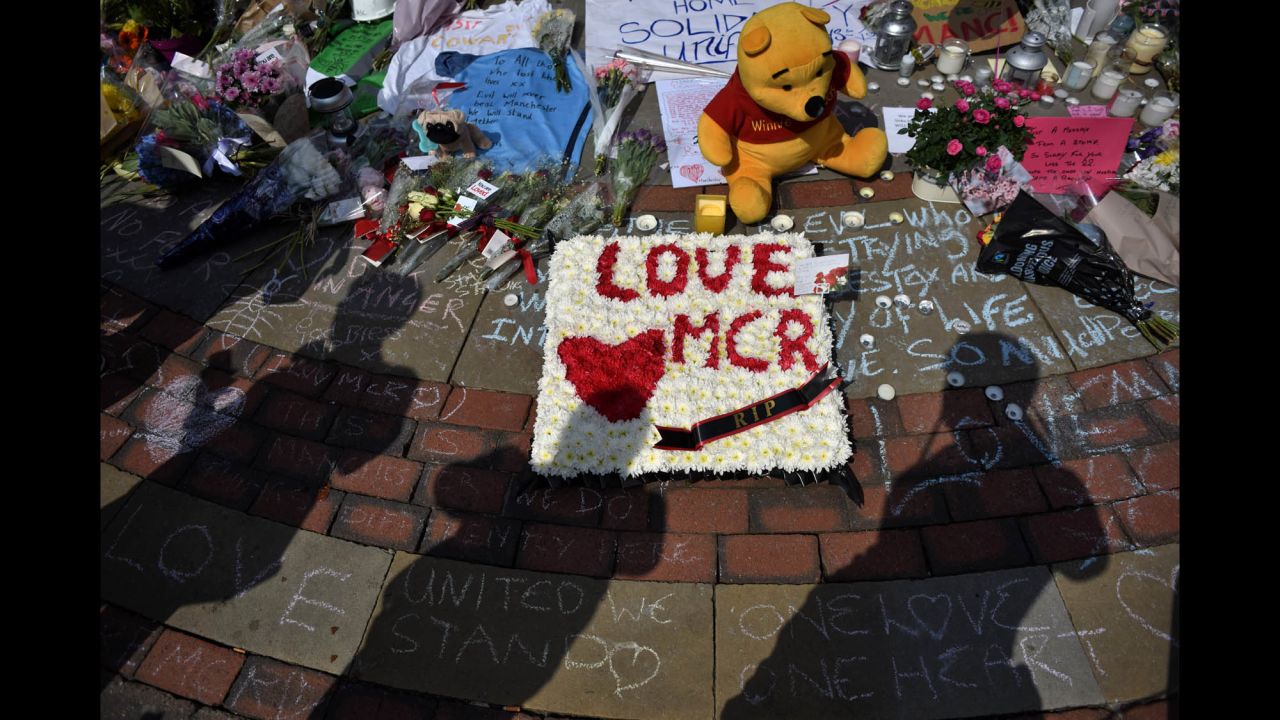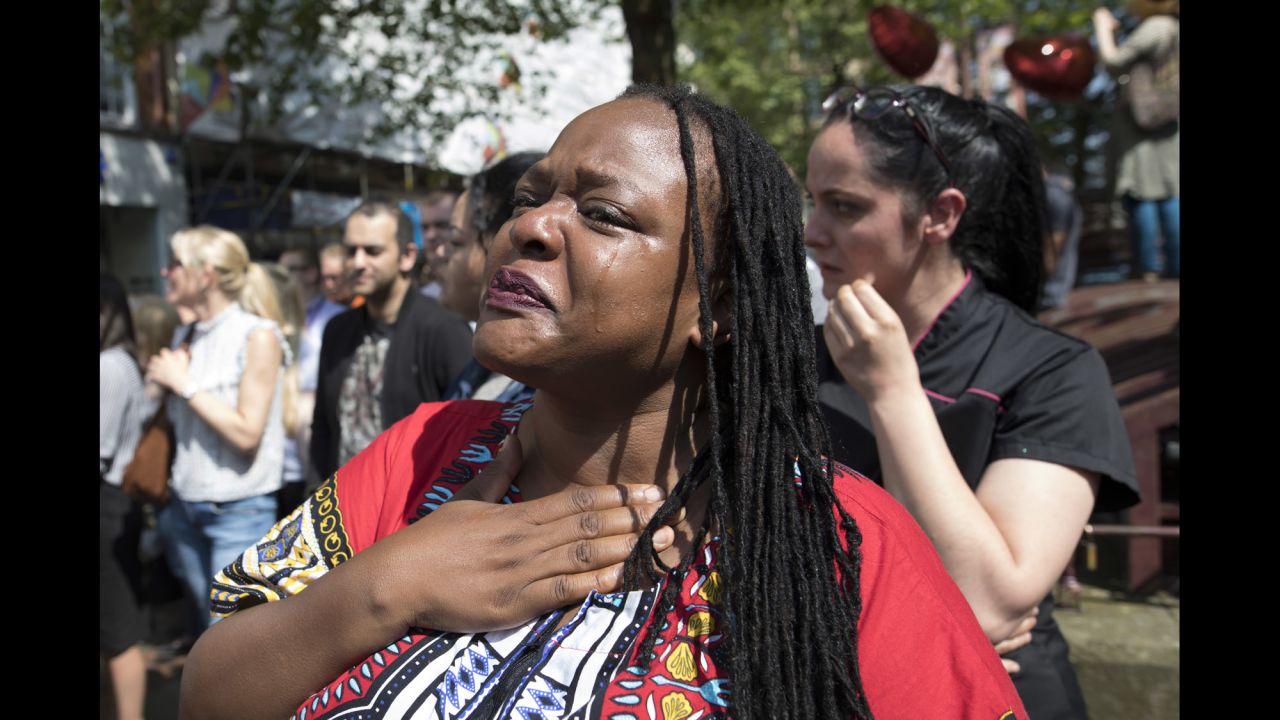 Practical difficulties?
One big new worry for UK authorities in an age in which encryption technology is widely available, is detecting terrorist plots.
ISIS operatives in Syria have provided virtual direction to plotters in the UK through online encryption apps. One example was a plot broken up in July 2015 targeting US airmen in eastern England.
Unlike France and Belgium, no plots since 2014 have been uncovered or been carried out on UK soil by operatives trained and dispatched by ISIS.
"This is not to say that ISIS is not keen to strike the UK, but they have clearly faced practical difficulties in actually doing it,' Raffaello Pantucci, a terrorism researcher at the Royal United Services Institute told CNN.
Dashcam captures moment of the explosion
Third time
Since the UK introduced its threat level alert system just over a decade ago only twice have authorities raised the alert level to "critical." Those alerts lasted for a combined total of seven days.
The first time followed the take down in August 2006 of an al Qaeda plot to target 10 transatlantic airliners, still by far the most serious terrorist plot against the West since 9/11.
After a key figure in the conspiracy was arrested in Pakistan earlier than the British wanted, British security services had to move quickly to arrest cell members before they cottoned onto the fact the net was closing in on them.
The second time was in June 2007 in the hours after two extremists drove a car into a Glasgow airport terminal and tried to detonate propane tanks in the vehicle a day after their attempt to blow up a London nightclub.
The prospect of an extended period in which the threat level remains at the highest possible level raises one key question for British authorities: how do they signal to the British public an even more acute threat stream in the weeks ahead?