Story highlights
Kushner hoped to maneuver a discount with Lockheed
Ultimately, the two sides were able to reach an agreement
(CNN) —
President Donald Trump signed a nearly $110 billion defense deal with Saudi Arabia's King Salman bin Abdulaziz Al Saud on Saturday, signaling the United States' renewed commitment to its alliance with the Gulf kingdom and desire to bolster its counterterrorism partnership.
The deal was finalized in part thanks to the direct involvement of Jared Kushner, the President's son-in-law and senior adviser. He shocked a high-level Saudi delegation earlier this month when he personally called Lockheed Martin CEO Marillyn Hewson and asked if she would cut the price of a sophisticated missile detection system, according to a source with knowledge of the call.
Pressured to finalize a massive $100-plus billion arms deal in the two weeks leading up to Trump's trip to Saudi Arabia, Kushner hoped to maneuver a discount on Lockheed's Terminal High Altitude Area Defense (THAAD) system during the Saudis' visit to the White House on May 1 – a request that Hewson said she would look into at the time.
The New York Times first reported the exchange between Kushner and Hewson.
On Saturday, near the end of Trump's first day in the kingdom, the two leaders inked a deal greenlighting a $109 billion defense deal, which Secretary of State Rex Tillerson said was a component of $350 billion in economic and defense investments between the two countries over the next 10 years.
Lockheed's Hewson was on hand Saturday in the cavernous Riyadh ballroom where Trump and Salman made the deal official.
The company was "proud to be part of this historic announcement that will strengthen the relationship between" the US and Saudi Arabia," Hewson said. The sales authorized under the deal would bolster Saudi Arabia's security, provide an economic boon to both countries and "strengthen the cause of peace in the region," she added.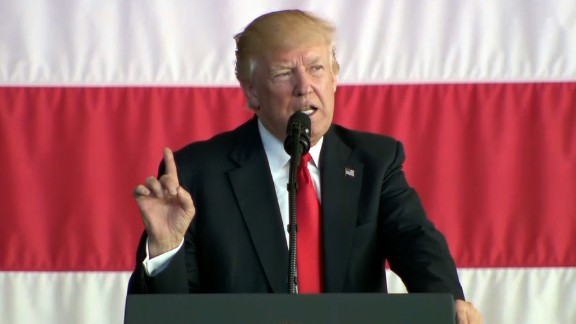 Now playing
01:08
Trump on foreign trip: We hit a home run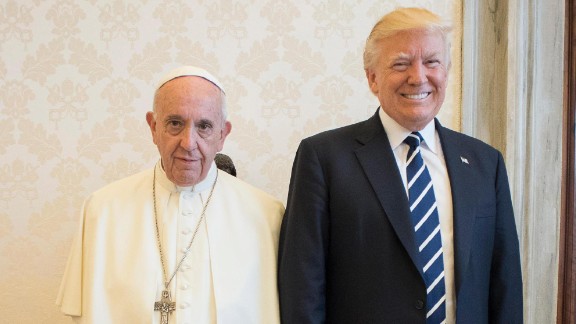 Now playing
02:42
Trump meets with the Pope, Spicer not invited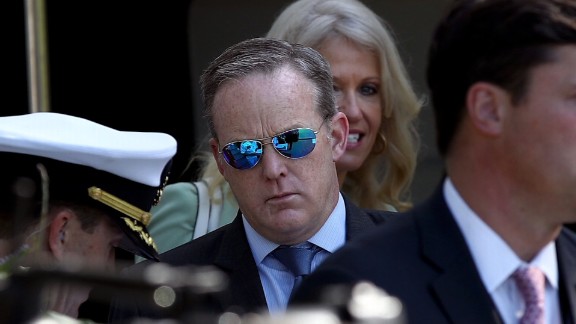 Now playing
01:35
Source: Spicer upset he could not meet Pope
Now playing
02:01
Things Donald Trump has said about the Pope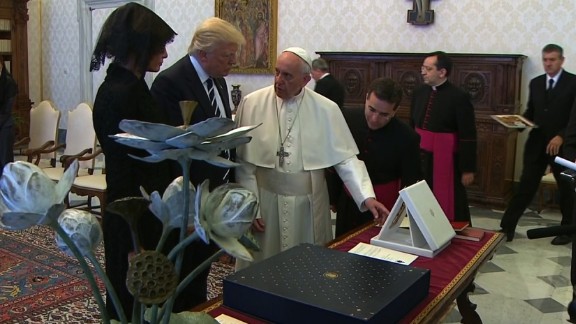 Now playing
01:20
President Trump, Pope Francis exchange gifts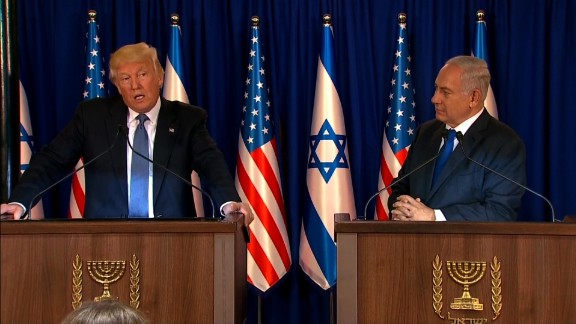 Now playing
01:06
Trump: America supports eradication of killing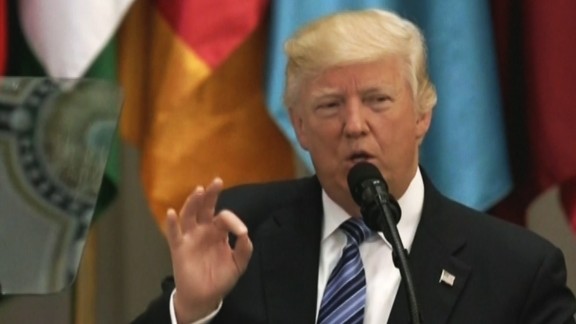 Now playing
01:13
Trump: Muslims must confront 'Islamic terror'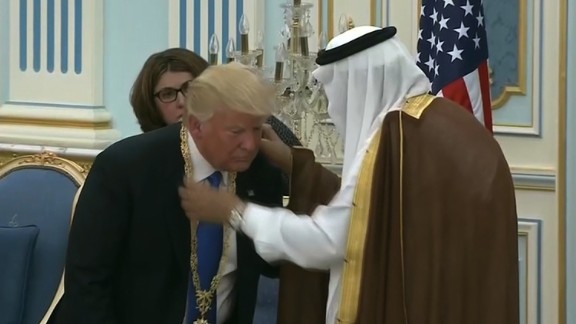 Now playing
01:02
Trump called a hypocrite for Saudi King bow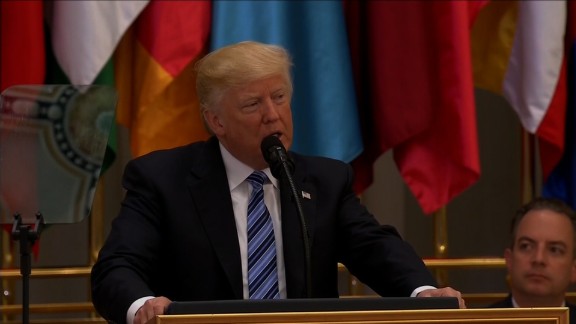 Now playing
02:46
Trump: Terror a battle between good and evil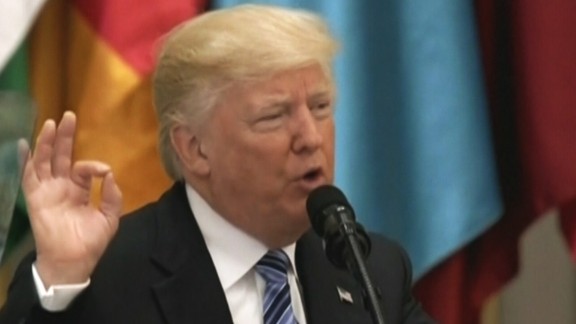 Now playing
01:00
Trump to Muslim world: Drive out terrorists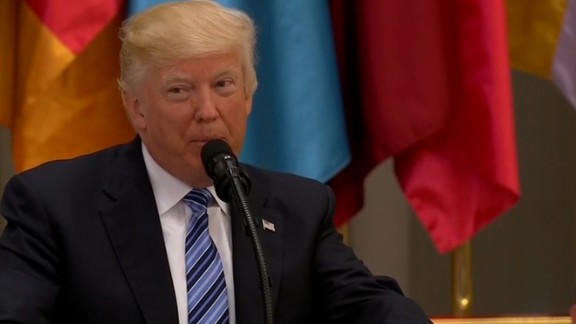 Now playing
01:23
Trump: I come to deliver message of love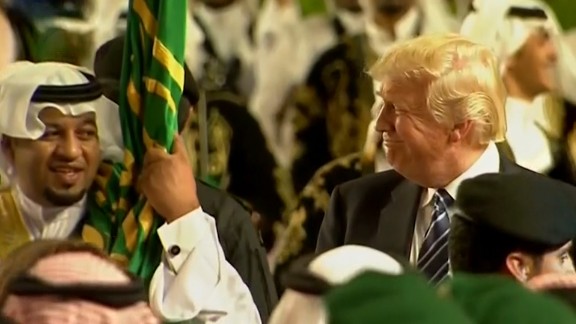 Now playing
00:56
Trump, Tillerson dance in Saudi Arabia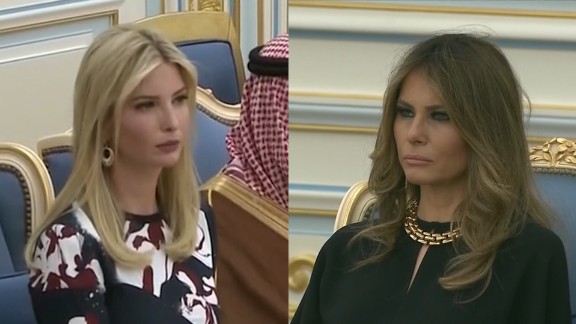 Now playing
00:59
Melania, Ivanka Trump forgo headscarves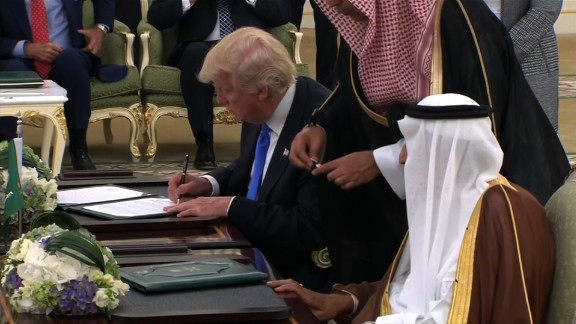 Now playing
01:40
Trump signs arms deal with Saudi Arabia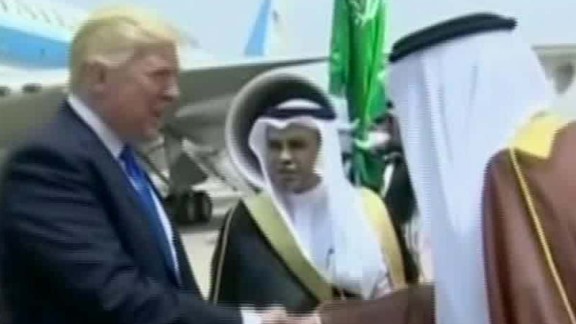 Now playing
01:57
Trump's trip raises questions on business ties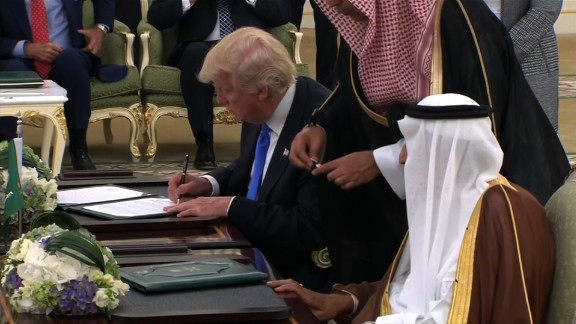 Now playing
01:40
Trump signs arms deal with Saudi Arabia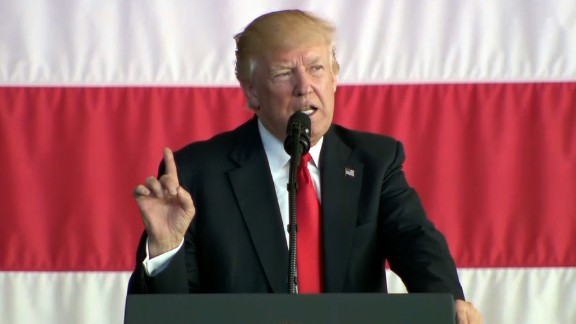 Now playing
01:08
Trump on foreign trip: We hit a home run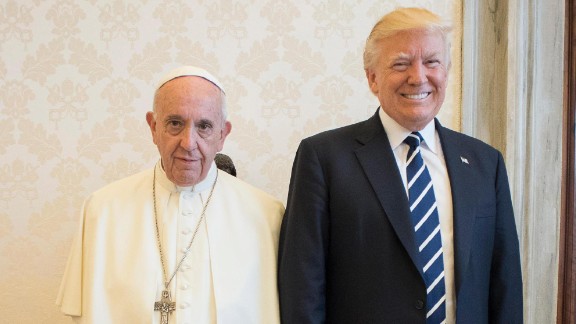 Now playing
02:42
Trump meets with the Pope, Spicer not invited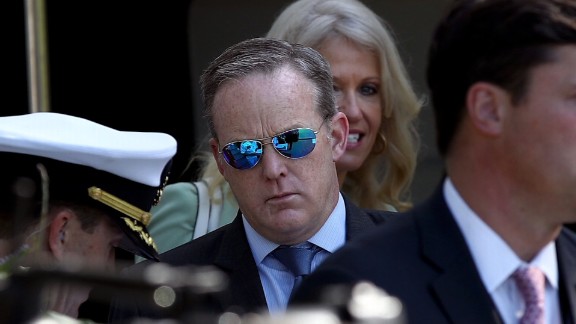 Now playing
01:35
Source: Spicer upset he could not meet Pope