Story highlights
Julian Zelizer: Tweets reveal a great deal about what Trump thinks of scandal
These 140-character commentaries offer troubling signals of what's ahead, he says
(CNN) —
President Donald Trump blasted off two more angry tweets Thursday morning in response to the appointment of former FBI Director Robert Mueller as special counsel to oversee the federal investigation into Russian interference in the 2016 election.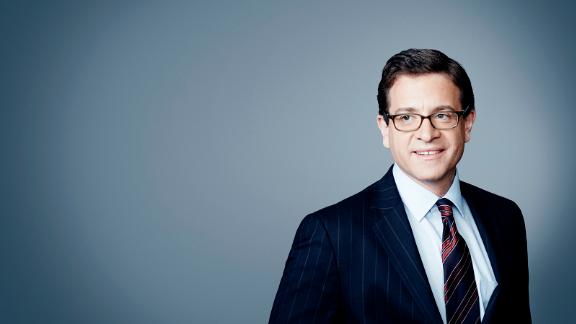 Sometimes tweets are more than tweets. When they come from POTUS, they appear as not only the rants of the most powerful leader in the free world, but they can also tell us a great deal about the state of mind of the commander in chief.
In the first tweet, the President wrote: "With all of the illegal acts that took place in the Clinton campaign & Obama administration, there was never a special counsel appointed!"
This tweet was classic Trump. The message was angry, it was defiant and it appealed to his supporters' sense of being victims – that the political system was out to get their leader in a way that Democrats have never encountered.
The tweet also reveals a great deal about what the President is thinking as this scandal has evolved into a serious political crisis that could jeopardize the future of his administration. For starters, he initially spelled counsel as "councel." Certainly spelling has never been Trump's greatest skill, but sometimes such a mistake tells us a great deal about how someone is thinking about a situation. The fact he made such a mistake suggests that, still, even after everything that has happened, nobody is monitoring him. The White House advisers are either continuing to let him run wild, or he is refusing to listen. With legislators and lawyers investigating, this ongoing lack of supervision and self-control can be dangerous on many levels.
Misspelling counsel also suggests he still might not be taking this investigation seriously. It isn't clear that the President grasps the appointment of a special counsel such as Mueller and the growing concerns among Republicans on Capitol Hill have the makings of a stunning situation.
The tweet may well indicate he will continue to make accusations and spread rumors – rather than facing and dealing with the situation at hand. Instead of refuting the allegations surrounding his campaign, he levels false claims of illegal acts in another political campaign and presidency.
His next tweet, calling the Russia probe the "single greatest witch hunt of a politician in American history," appears to indicate that Trump, while playing directly to his base, may not be comprehending how extensive the concern has become about his behavior and about the investigation that has focused on campaign contacts between his campaign associates and Russian officials.
He continues to present everything as a conspiracy against him, even as more mainstream Democrats and Republicans are in agreement that an independent investigation is necessary, and as the word "impeachment" has entered into the political ecosystem.
Get our free weekly newsletter
With his hyperbolic labeling of the investigation as a "witch hunt," even as members of both parties are lining up to praise Mueller, the President shows he has a tin ear for what Washington thinks of the steps that Deputy Attorney General Rod Rosenstein has taken.
For Trump's most ardent supporters and all the Republicans still standing by him, these 140-character commentaries should be troubling signals about whether he will be able to withstand what's ahead.