Story highlights
Trump will visit five countries on his upcoming trip
Staff is working to prep for the journey
A White House reeling from parallel crises won't find respite anytime soon: President Donald Trump, joined by first lady Melania Trump, will embark Friday on his first foreign trip, a five-country grind where the very issues of credibility and competence exposed by the past week's chaos will reverberate widely.
White House officials originally regarded the international swing as a reset for a beleaguered President and his staff. Instead, the problems stemming from Trump's dismissal of FBI Director James Comey, his reported disclosure of highly classified information to Russian officials and his alleged urging of Comey to end his investigation into now-fired national security adviser Michael Flynn seem destined to shadow him as he travels abroad for the first time.
For a President who hasn't spent a single night in office away from one of his homes, the eight-day trip will prove a daunting entry into foreign diplomacy. For his team of advisers still gripped by self-doubt, the trip will become a proving ground for their own performance.
"This has to go well," one official involved in the planning of the trip said on Tuesday evening. "There's not a lot of room to fail."
Interactive: The many paths from Trump to Russia

Many of Trump's senior-most aides will pack into the staff cabins on Air Force One for the 14-hour flight to Riyadh, Saudi Arabia, on Friday, even as Trump himself is contemplating firing some of them. The close quarters and long flights could fuel tensions with the President, even as it tests a camaraderie among the staff that aides say has been developing with the whiplash of recent events.
Originally designed as a high-drama debut for a President who still draws wide skepticism from much of the world, the trip has now taken on new scrutiny for a White House in desperate need of a win. The logistical and diplomatic efforts to execute the trip have occupied wide swaths of the already-slim White House staff, according to people who work there.
Trump himself previewed his objectives Wednesday during a commencement address at the US Coast Guard Academy in New London, Connecticut.
"I will strengthen old friendships and seek new partners, but partners who also help us, not partners who take, and take, and take," Trump said. "Partners who help pay for whatever we are doing and all of the good that we doing for them. Which is something that a lot of people have not gotten used to, and they just can't get used to it."
"Get used to it folks," he said.
The risks and rewards of Trump's upcoming trip
Ambitious itinerary
Aside from Saudi Arabia, Trump plans to stop in Israel, the Vatican, Brussels and Sicily during his trip. The itinerary reflects an ambitious departure from past presidents, who traveled only to Canada or Mexico on their first foreign visits. It's also rife with pitfalls for a President known to speak candidly and without regard for protocol.
A person familiar with the trip's planning says Trump has expressed some concern at the length of the foreign swing. But he is not pressuring his team to change around the schedule at this late stage.
Already, tensions with host governments were showing.
Leaders attending the NATO and G7 summits at the tail end of Trump's trip have been told by organizers to keep their presentations brief – a request made with Trump's short attention span in mind.
A minor diplomatic spat emerged between US and Israeli officials Monday while preparing for Trump's visit to the Western Wall in Jerusalem – the first stop by a sitting US president to one of the holiest sites in Judaism. The White House was forced to disavow comments by a US official planning Trump's stop who claimed the Western Wall was in the West Bank and not a part of Israeli territory.
In Saudi Arabia, some officials have privately complained the White House isn't sharing important information about Trump's schedule ahead of his stop. The Trump administration was also forced to disavow an invitation extended by the Saudi government to Sudan's genocidal president, Omar al-Bashir, to a meeting of leaders of majority Muslim nations set to take place during Trump's visit.
"We oppose invitations, facilitation, or support for travel by any person subject to outstanding (International Criminal Court) arrest warrants, including President Bashir," a senior State Department official said.
Toobin: If true, it's obstruction of justice
Rampant distractions
Last week, as Trump remained mainly behind closed doors, his aides presented him with briefings on each of his stops and the takeaways they hope will emerge, according to a White House official. But distractions were rampant, none as large as Trump's abrupt dismissal of Comey as FBI director.
On Monday, a second interruption emerged: the revelation that Trump revealed highly classified information to Russian officials, who visited him in the Oval Office last week.
Western diplomats have already raised the possibility of curtailing their intelligence sharing with the United States in the wake of Trump's disclosures. And an already-fraught visit to Israel became epically more complicated with the revelation that the country was the source of the information Trump revealed to his Russian visitors.
A third damaging report Tuesday that Trump asked Comey to drop the FBI's investigation into fired Flynn only fueled the impression of a White House in crisis.
"When you have sort of this combination of all the politics and the questioning about the decision on the Comey front, plus this communication stuff, plus there not being a whole lot of interlocutors for foreign governments, the question that is raised is: how are national security decisions made in this administration?" said Richard Fontaine, the president of the Center for a New American Security in Washington and a former foreign policy adviser to Sen. John McCain.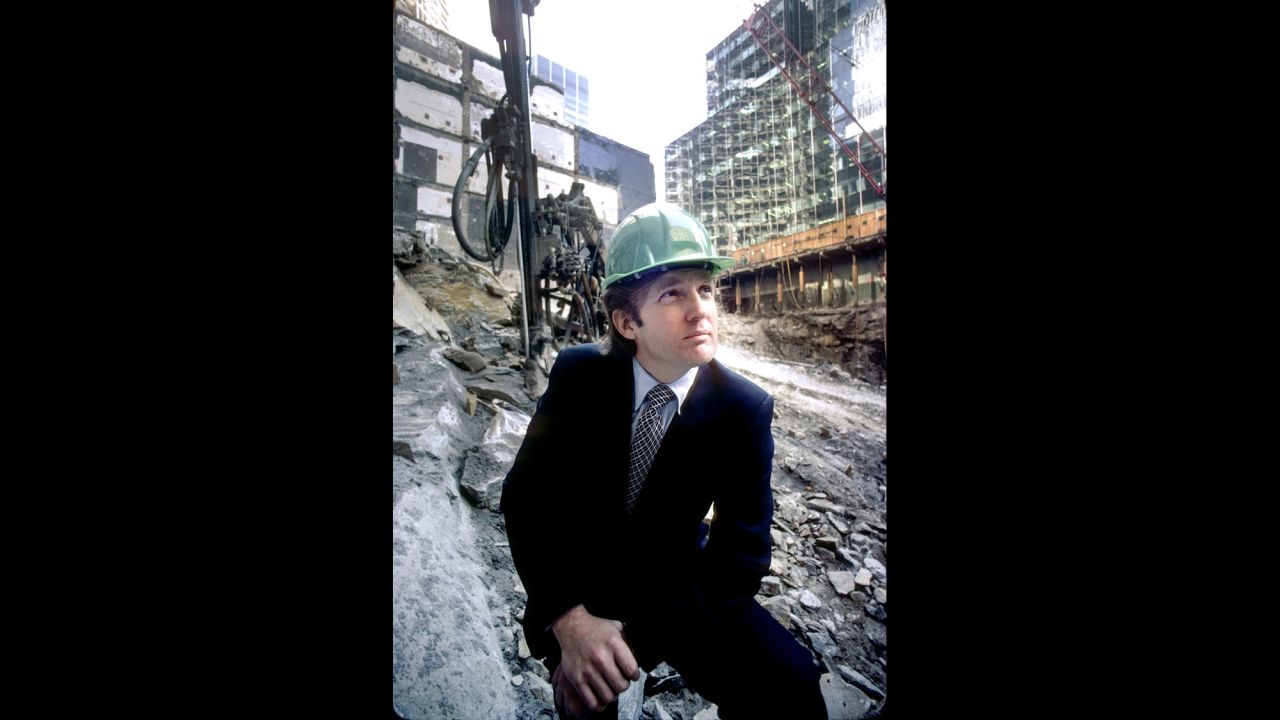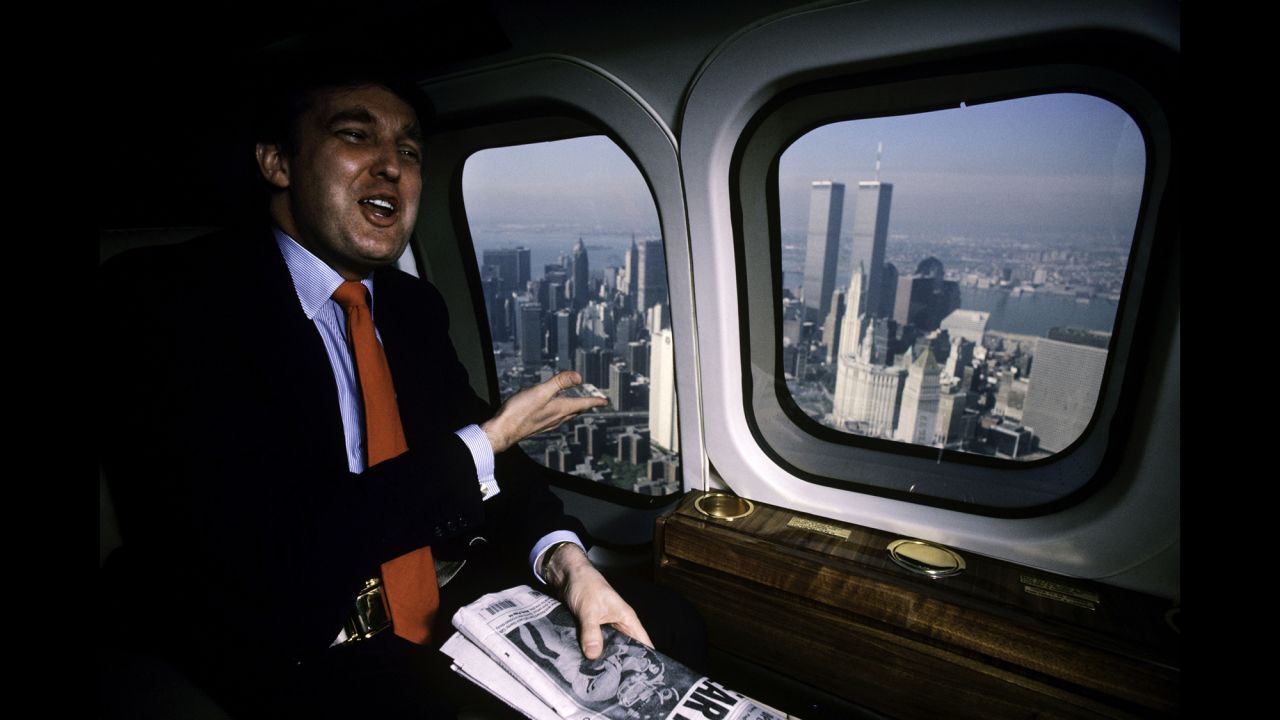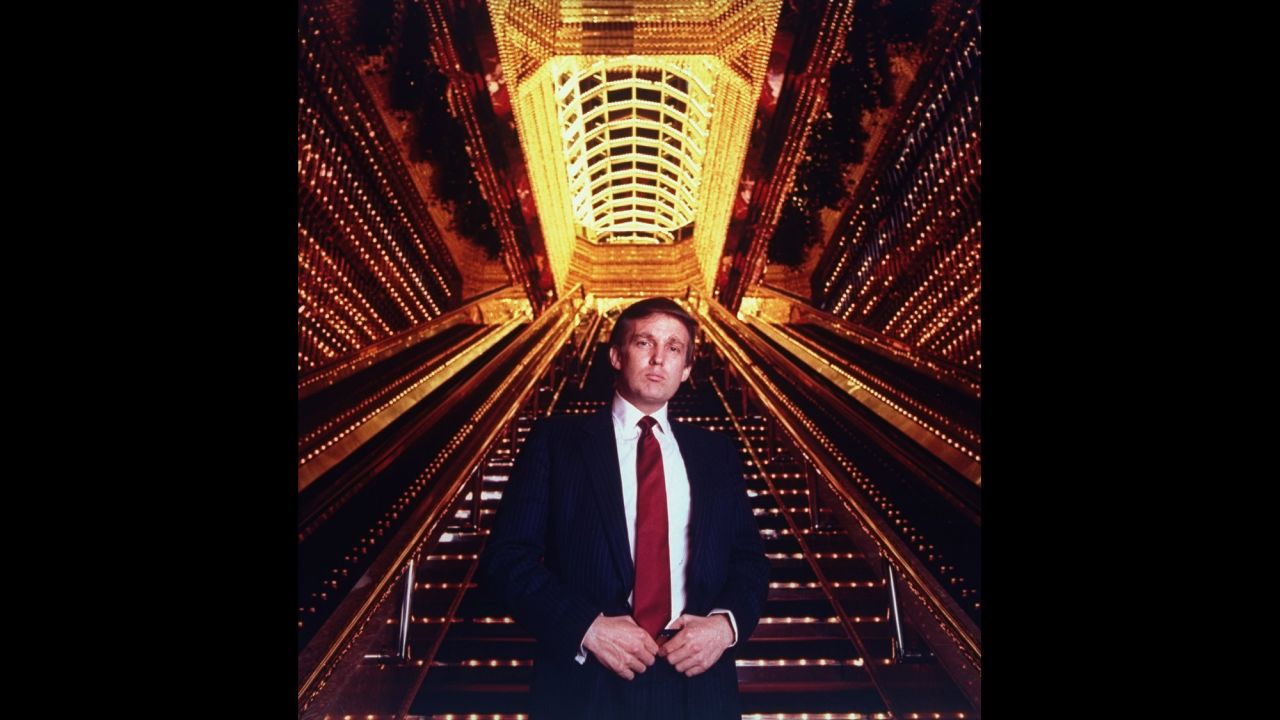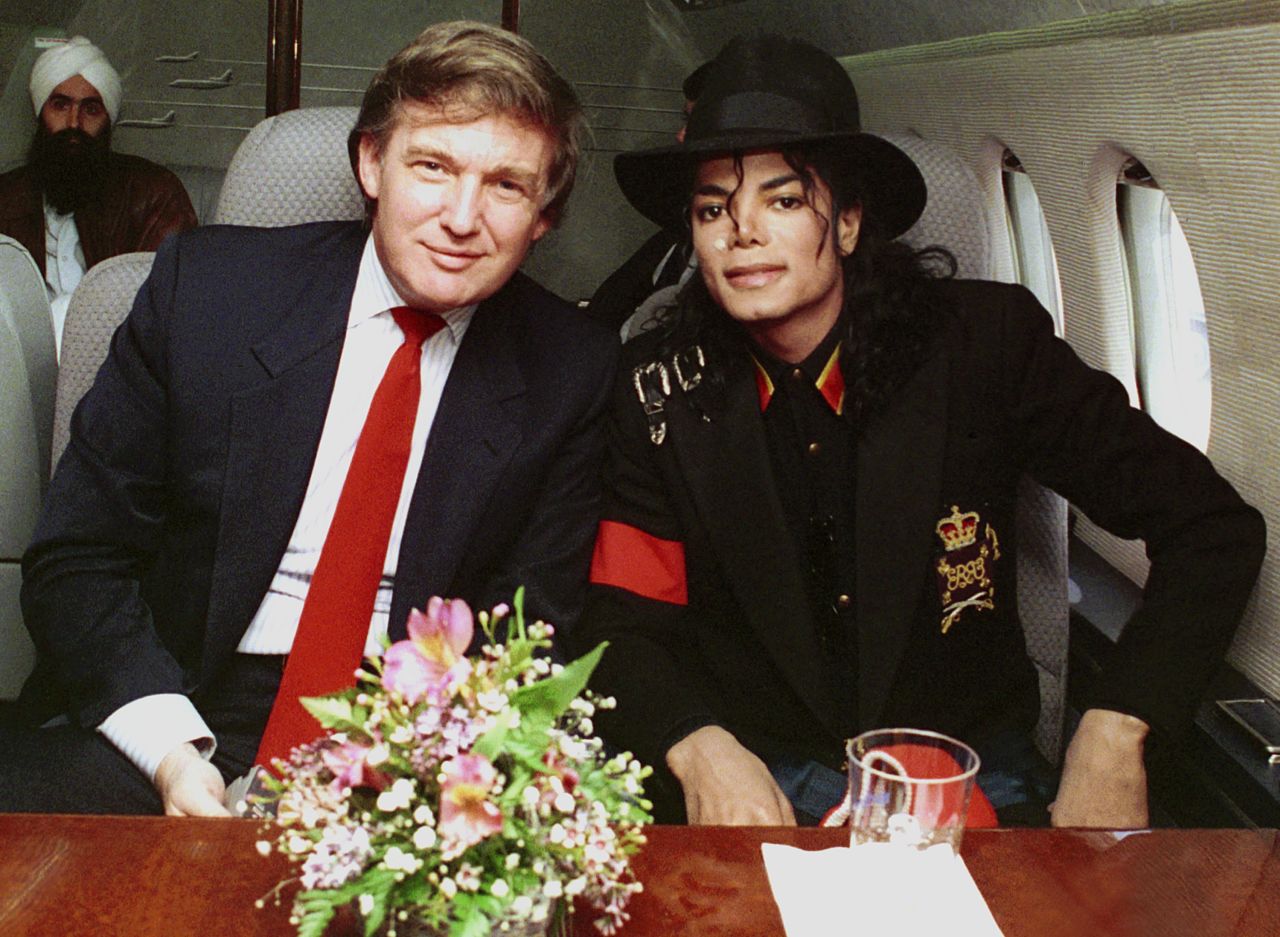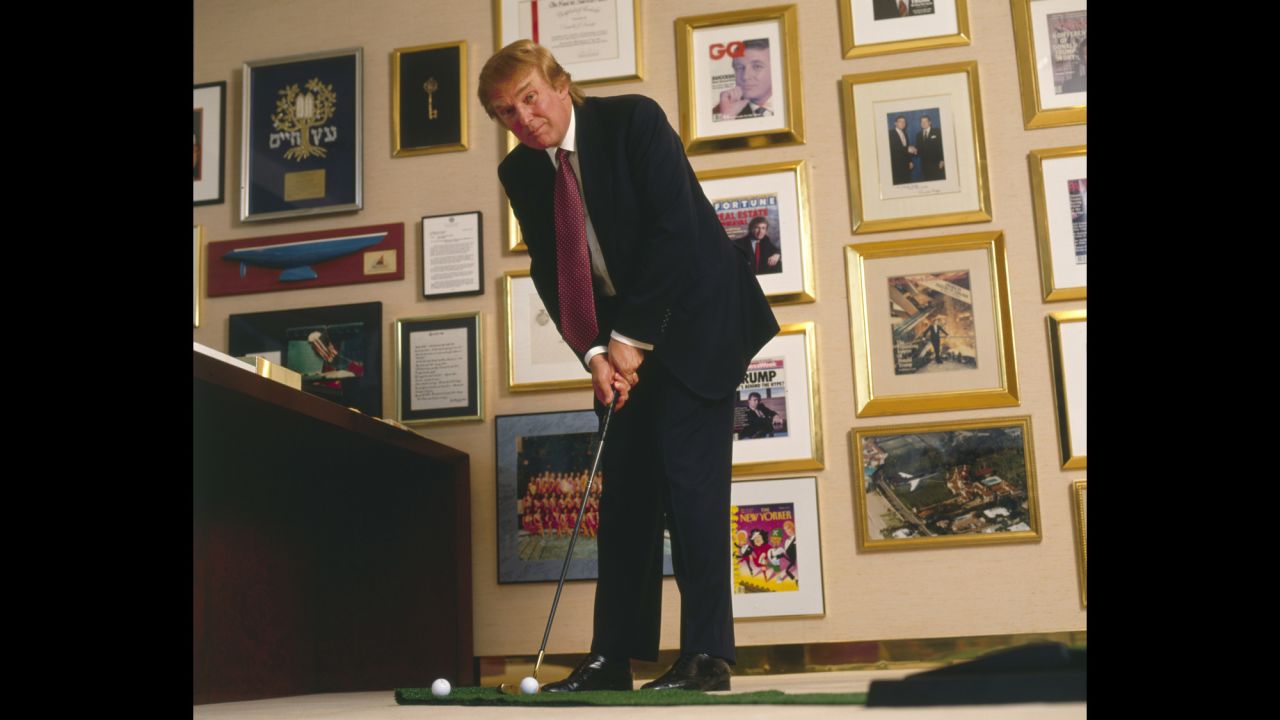 Donald Trump's rise
Final details
As the series of brutal headlines emerged this week, Trump aides were still scrambling to finalize Trump's itinerary in the days leading up to the President's departure, and some final details were still awaiting sign-off by the President on Tuesday evening.
A speech was added in Saudi Arabia to provide an "inspiring yet direct" message to the Islamic world, according to national security adviser H.R. McMaster. That's an echo of Trump's predecessor Barack Obama, who addressed Muslims in Cairo in his first major speech on foreign soil.
A second address in Israel, which local newspapers reported would take place at the ancient archeological site of Masada, was moved indoors to a museum. Transporting Trump to the mountaintop overlooking the Dead Sea would have required the use of a cable car.
Both speeches were being drafted by Trump's policy adviser Stephen Miller, who helped write Trump's convention and inaugural addresses, with input from the large collection of advisers who are helping to plan the trip: son-in-law and senior adviser Jared Kushner, McMaster and deputy national security adviser Dina Powell.
That group met last with with Sen. Bob Corker, the Republican chairman of the Senate Foreign Relations Committee, to discuss aspects of the trip, Corker's office said.
Large blocs of the President's schedule over the past two weeks have been given over to trip preparation, an effort led by his son-in-law Jared Kushner, who has acted as a primary coordinator with foreign governments to plan Trump's schedule abroad.
Kushner has led daily morning meetings to discuss the trip's agenda and objectives, according to a senior administration official speaking on the condition of anonymity. Ordinarily heavily involved in nearly all West Wing happenings, Kushner has become largely consumed by the foreign trip and not as involved with day-to-day White House matters.
CNN's Jeff Zeleny and Dan Merica contributed to this report.