Story highlights
Obama said the US could not 'sit on the sidelines' as the planet heats up
The Obama administration brokered the Paris Agreement on climate change
(CNN) —
Former US President Barack Obama praised his administration's record on climate change Tuesday, just as the Trump administration struggles with an internal rift over whether to pull out of the Paris climate accord.
The Paris Agreement was in part brokered by Obama and was seen as a major breakthrough after the previous accord, the Kyoto protocol, failed to include the US and China, the world's two biggest polluters.
US President Donald Trump vowed during his campaign to "cancel" US participation in the accord, which obliges countries to slash their greenhouse gas emissions to keep global temperatures from rising to catastrophic levels.
At a summit in Milan, Italy, focused on climate change and food availability, Obama defended the Paris Agreement and said that the US must show leadership and not "sit on the sidelines."
"During the course of my presidency, I made climate change a top priority because I believe that of all the challenges that we face, this is the one that will define the contours of this century, more dramatically perhaps than any other," Obama said at the Seeds & Chips summit.
"We have been able to bring our emissions down even as we grow our economy. The same is true in many parts of Europe," he said.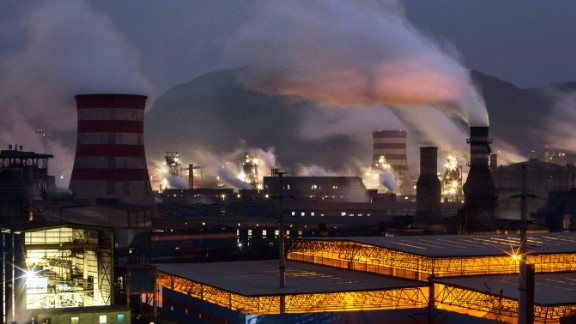 Kevin Frayer/Getty Images
In a question-and-answer session, Obama said his policies had helped the United States improve its wind power production and increase solar power production 10-fold, explaining that the costs for renewable energy were now comparable to oil and gas.
He did not, however, make any direct criticisms of the Trump administration's policies.
"The current administration has differences with my administration in terms of energy policy, and that's part of what happens in democracy. So there will be useful debate that takes place in America," he said.
He defended the Paris Agreement as a deal that would not reverse climate change but that had "put together the architecture" for a meaningful response.
The speech is