Story highlights
Patrol comes after Turkish airstrikes killed US-allied Kurdish fighters
Troops now focused on keeping two important allies from fighting each other
US forces have begun patrolling part of the Turkey-Syria border after Turkish airstrikes in the area killed fighters closely allied to the United States.
The People's Protection Units (YPG) and the Peshmerga in Iraq – both Kurdish groups – said at least 25 of their fighters had been killed in the strikes on Tuesday. Ankara denies deliberately targeting them.
The YPG fights in the Syrian Democratic Forces (SDF), a rebel alliance armed and supported by the United States, but is considered a terrorist group by the Turkish government.
The airstrikes – targeting the Sinjar Mountains northern Iraq and the Karachok Mountains in northeastern Syria– and the reported cross-border skirmishes since then, have added yet another complication to an already complex situation.
Now US troops are trying to stop the outbreak of violence between two of their closest allies in the region from escalating.
READ: US 'deeply concerned' after Turkey bombs allies
"The patrols' purpose is to discourage escalation and violence between two of our most trusted (counter-ISIS) partners and reinforce the US commitment to both Turkey and the SDF in their fight against ISIS," a statement from the US-led joint command said.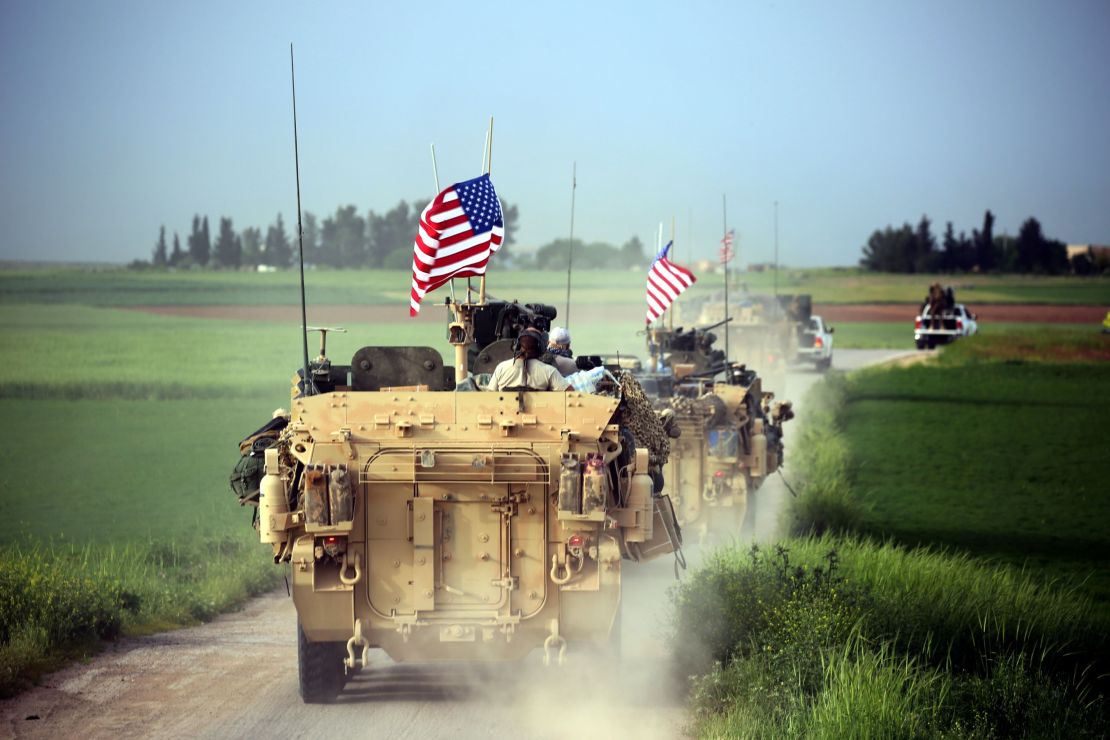 "We ask both of our partners to focus their efforts on ISIS. ISIS poses the greatest threat to peace and stability in the region, and indeed the entire world."
Turkey has made clear it will use force to prevent the development of a Kurdish-controlled area on its Syrian doorstep.
The patrols began on Friday and are being conducted mainly by special operations forces, a US official told CNN. They are using armored vehicles and are flying US flags for transparency.
Turkish President Recep Tayyip Erdogan was asked by Turkish state-run news agency Anadolu about the border patrol, and said Turkey is "seriously concerned to see US flags in a convoy that has YPG rags on it."
He said he would bring up the issue with President Donald Trump during his planned visit to Washington on May 16 – and called for the coordination between the US and YPG to "come to an end."