Story highlights
Phil Southerland was diagnosed with Type 1 diabetes as a baby
At 35, he's a former pro cyclist empowering others with the disease
(CNN) —
When Phil Southerland was 7 months old, he had symptoms of the flu, was urinating frequently and had an unquenchable thirst.
"My mom took me to one doctor who said, 'Your kid has got the flu. Come back in one week,'" he said.
Within days, Southerland's weight plummeted. His mom rushed him to the hospital.
"They said, 'Ma'am, we've got good news, and we've got bad news. The good news is your son's gonna live for now. The bad news is, he's got diabetes. He's got to take shots of insulin, and most likely he'll be dead by 25. If not, he'll either be blind or have renal failure,'" he said.
Racing uphill
As he grew up in Tallahassee, Florida, Southerland was determined not to let this death sentence stop him. At 6, he was already managing his Type 1 diabetes on his own.
"For me, it was all I ever knew. I knew I had to breathe, I knew I had to eat and I knew I had to check my blood sugar and give myself insulin shots."
His parents stored only healthy food in the house to keep him from making bad choices. But at 12, Southerland disobeyed the rules and ate a candy bar. That decision would change his life.
"I figured OK, I don't want to wait two hours for my insulin to kick in. I do want to eat these candy bars. How can I do it?" he recalled.
So he hopped on his bike and rode through the neighborhood until his legs got tired.
"That was my journey to start riding," he said. "The bike for me was freedom."
The more he exercised, the less insulin he needed, and the easier it was to manage the disease.
"The bike gave me the discipline and motivation I needed to control my diabetes," he added.
Southerland started competing and won a lot of cycling races. In college, he got the idea to start a nonprofit called Team Type 1 Foundation, based in Atlanta, to empower other athletes with the disease.
The first sporting goal of the organization was to have a team of athletes compete in the Race Across America, a 3,000-mile bike trek through 12 states.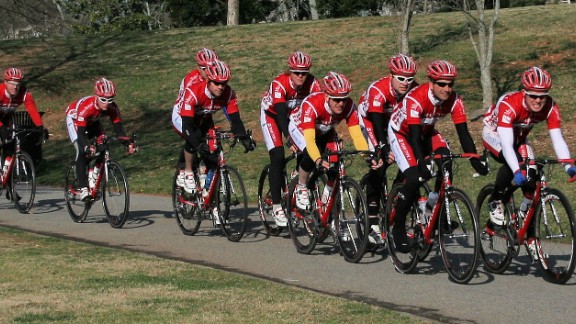 Courtesy Phil Southerland
"We lost the race by three minutes," Southerland said. "So we came back the next year a little smarter in how we manage diabetes, a little more experienced in the race, and we set a world record of 5 days, 15 hours and 43 minutes."
To ensure safety, the organization provides a medical team to support riders during a race. Cyclists undergo a stringent testing regime in the three hours leading up to a race. They also use continuous glucose monitoring, which will sound an alarm if their levels get too high or too low.
Cheating death
In 2008, Southerland created a professional team of diabetic cyclists.
"I was supposed to be dead when we started Team Type 1 as a professional cycling team," he said.
Follow CNN Health on Facebook and Twitter
But he was far from it. Southerland competed as a professional cyclist for two years until some injuries took him out of the sport.
Now 35, Southerland's goal is to field the first all-diabetic team in the Tour de France by 2021.
"I believe sport can be the unifying point for people with diabetes," he said.
Southerland's other passion is helping diabetic kids in Rwanda get much-needed medical supplies.
"I nearly put our company out of business in 2010 … because I bought 400 blood glucose monitors, and I took about 40,000 test strips in bike boxes to the Tour of Rwanda," he said.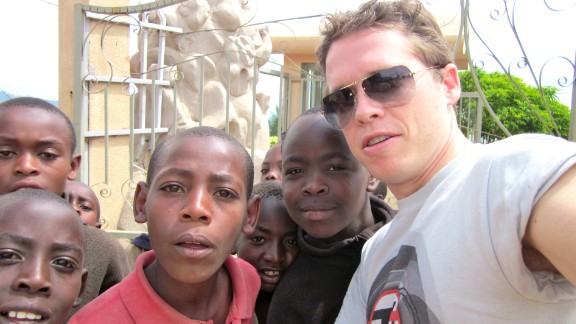 Courtesy Phil Southerland
"We gave them out to the kids there. Their parents were all in tears because their kids have this tool, which is gonna help them live," he added. "It ripped my heart out."
Every year since then, the organization has continued to send supplies to Rwanda.
"I want every kid with diabetes to know that they are the hero. Every person with diabetes to know that their dreams can come true."