Story highlights
Serena Williams is pregnant
World No.2 says she will return to tennis in 2018
What are the challenges she will face?
(CNN) —
It is July 2008. Five months have passed since Kim Clijsters gave birth to her first child, and the Belgian is back on the tennis court for the first time.
Movements which were once as natural as flying is to a bird are now off limits. There will be no lunging towards tramlines, or stretching every sinew to serve at speed. The grand slam champion has to begin from the very beginning. She is starting from zero.
She attempts to hit the ball in quick succession, but her heart rate bursts to 180 beats per minute. A no-go zone for the new mum. A gentle two-shot rally with her coach is her maximum.
Clijsters' return to professional tennis will be measured, calculated. Progress will be made at a crawl.
For a 27-year-old woman who has already been world No.1, life will, sometimes, be frustrating, but there is no fast-track to sporting success, even for a talent such as Clijsters.
It will be another seven months before she is ready to play competitively, to challenge herself against her peers.
Serena Williams has all of this to come
One of the greatest athletes of her generation is expecting her first child and fresh challenges, a new perspective, are before her.
Williams has said she will make her tennis comeback next year, but will a 35-year-old who has won it all really return to the sport in which she made her name?
Wim Fissette, Clijsters' former coach, believes we have seen the last of Williams at grand slams, dazzling with her flawless serve, overpowering opponents with her destructive groundstrokes.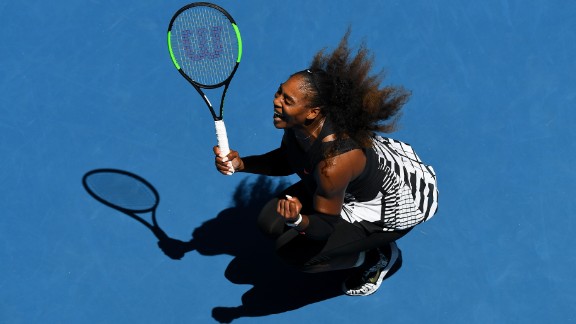 READ: Serena Williams is pregnant
READ: Serena wins record 23rd grand slam
READ: What elite athletes can teach us about pregnancy
What is left to motivate the woman who has won it all?
The American will not be too old, or too weak to put her body through punishing training regimes. She won't lose her ability to serve with venom. Her once-in-a-generation talent will remain, but her iron will may not.
What, asks Fissette, will motivate her to be the best in her field again when, for the last 20 years, she has already proven to be one of history's finest champions, winning 23 grand slams.
Having won one major title and been retired for two years, Clijsters felt she still had something to prove, as does two-time grand slam champion Victoria Azarenka, another of Fissette's former charges who, aged 27, will make her comeback in July, having given birth to a baby boy in December.
"What I found the most important with both players was that they still had a lot they wanted to, and believe they could, achieve," Fissette – Clijsters' coach when the Belgian won three grand slams during her comeback from pregnancy – told CNN Sport.
"They had big dreams and big goals and they used that motivation from the moment they were pregnant, to stay fit and start training quite shortly after giving birth.
"With the right motivation, anything is possible.
"Science is at a point where you can be very fit at 37 or 38. If she has that goal to come back next year she will be fine but, personally, I don't see her coming back.
"She's achieved everything. She's the best tennis player of all time, who will be 36 in September and is about to have a baby.
"She will realize, when she gives birth, that being a mum will be a better feeling than all her grand slam wins put together and she will enjoy the family life."
Fissette points to Williams' past struggles with motivation to support his argument.
Until Williams partnered with the tennis coach Patrick Mouratoglou nearly five years ago, the now 23-time grand slam champion seemed, for a period, to lack hunger. She had been competing less and less, grand slam success was no longer a given.
The Frenchman shifted her focus onto records, onto building a legacy, and Williams began collecting majors again with renewed vigor.
Predictably unpredictable
It is difficult to imagine what it is like being Williams, the oldest player to ever be world No.1, a black woman in a predominantly white sport, the most relentless accumulator of grand slam titles in nearly 50 years.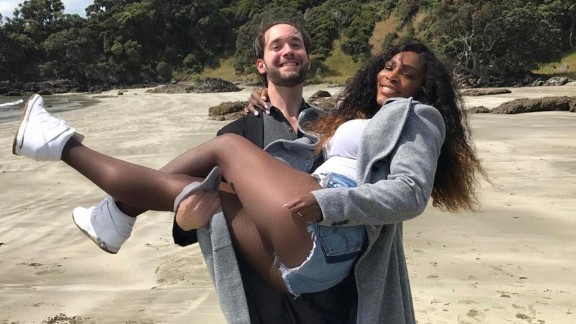 The girl from Compton who first started playing aged three has kept going, and done so while almost always being at the very top.
She has come through depression, come back from the pulmonary embolism which could have ended her career. She is a player who won three of her grand slam single titles after being match point down.
Who is to say an athlete of such mental fortitude will not combine motherhood and continued on-court success, setting new records in the process?
Williams is, after all, predictably unpredictable. She announced her unexpected engagement to Alexis Ohanian, the co-founder of internet site Reddit, in December, by posting on Reddit.
On Wednesday, she sent the internet into wild frenzy with the Snapchat picture which told the world of the change that is to come.
The picture also informed us all that this was a woman who won January's Australian Open while pregnant.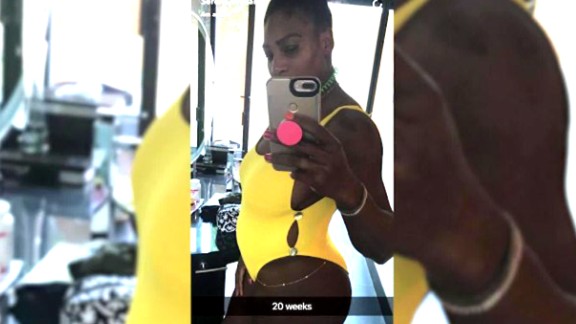 "You never know with Serena," says Fissette. "She's an unbelievable champion and with those champions they have a different mindset, though I don't see it happening.
"If she wants to become again the No.1 player in the world, yes, it will cost a lot of effort, but if you have that goal it should be quite easy in her position because she has the talent, she has the body, she can do that."
Adapting, communicating, organizing
Williams may need no greater motivation than winning in front of her child, traveling the world as a family and overtaking Margaret Court's all-time singles record of 24 grand slams.
Court, incidentally, was the first mother to win as a professional tennis player, securing the last three of her titles as a mom.
In the past, father-of-four Roger Federer, the 18-time grand slam champion, has said that fatherhood has had a "very positive change" on his life.
Admittedly, not every father has earned over $100 million in prize money and can travel on private planes, with nannies, coaches and physiotherapists easing the burden.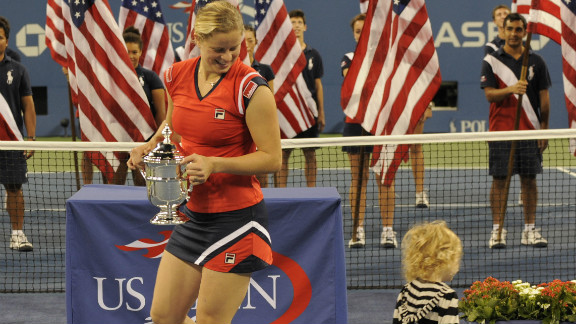 But Williams, with a fortune of around $149m, has the wealth to support whatever lifestyle she chooses, as did Clijsters.
Her team will expand, and player and coach will have to adapt. Fissette talks of initial team bonding exercises for the new Team Clijsters.
"We had to get to know each other, to know everybody's role in the team. That was important," he says.
Tennis tournaments are not hostile environments for families. Many, especially in America, provide play areas and organized day trips to the zoo for players' children.
Williams will be in a position to pick and choose her tournaments, though a successful return will depend on exquisite organization. Hotel rooms will need to be booked close to each other so mum can sleep separately but visit her child during tournaments without feeling cut off.
Clijsters, says Fissette, received "a lot of help" from her husband and nanny during big events, allowing her to focus fully on her tennis.
"Before, everything was about tennis and performing and winning, winning titles," says Fissette, now coach of Johanna Konta, the world No.7.
"Coming back, the first priority was family and a healthy, happy baby. I felt that took a lot of pressure away from Kim, even after a loss she realized there were more important things in the world and I think that helped her a lot."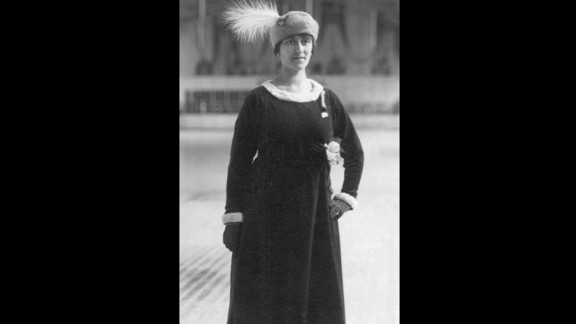 Photos: Pregnant Olympic athletes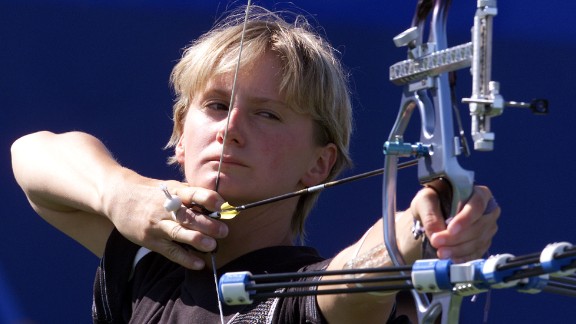 Photos: Pregnant Olympic athletes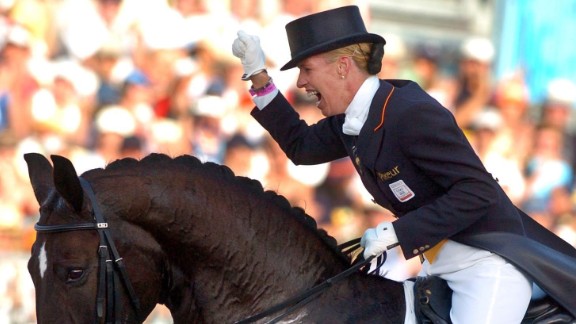 Photos: Pregnant Olympic athletes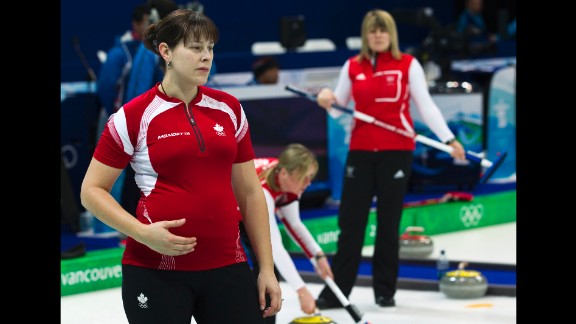 Photos: Pregnant Olympic athletes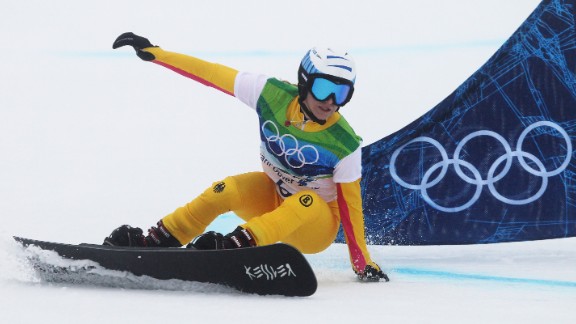 Photos: Pregnant Olympic athletes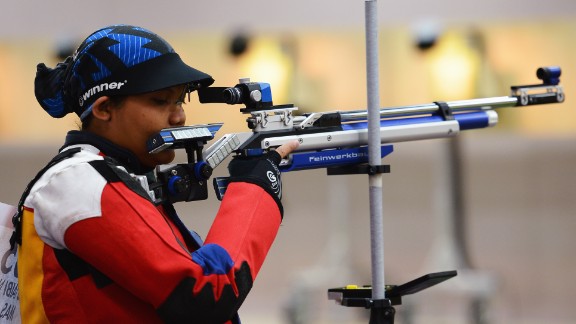 Photos: Pregnant Olympic athletes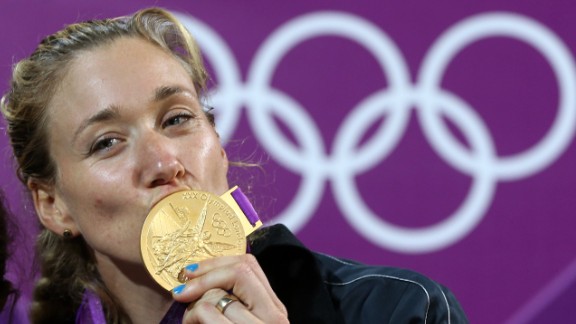 Photos: Pregnant Olympic athletes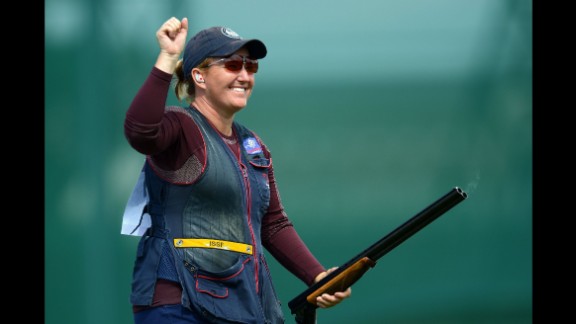 Photos: Pregnant Olympic athletes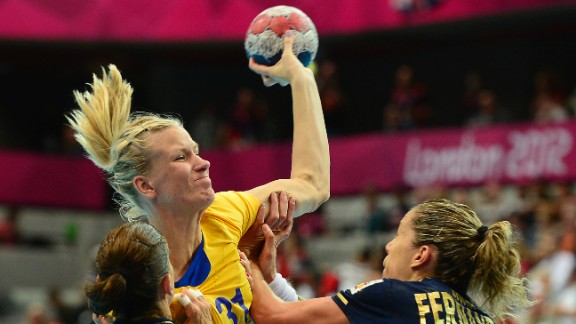 Photos: Pregnant Olympic athletes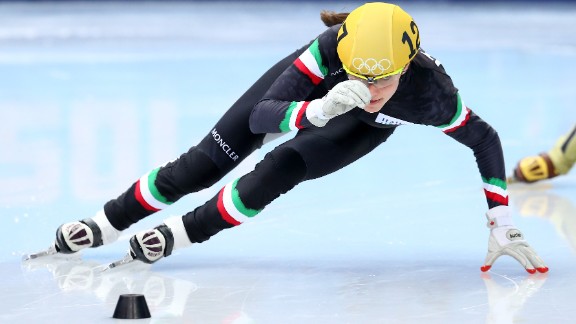 Photos: Pregnant Olympic athletes
Becoming a mom, becoming a better athlete
Traveling should be problem free for Williams, but there is still the prospect of sleepless nights; tweaking long-established training regimes to suit an athlete who could be sleep-deprived as she adjusts to motherhood.
Toni Minichiello, coach of former Olympic heptathlon champion Jessica Ennis-Hill, warns of the dangers of sleep deprivation, making an athlete susceptible to illness.
He also says Williams will have to change her diet – and increase her vitamin C and iron intake.
"You're no longer only considering sponsor time but also baby time. Who is getting up for the feed? Will there be a nanny? Jess did all of that herself so don't discount sleep deprivation because it is damaging," Minichiello tells CNN Sport.
Despite these hurdles, Williams could return a better, more focused player. There is evidence to suggest there are numerous physiological benefits to pregnancy.
"I felt everything was better," says Fissette, describing his three years with Clijsters from 2009 to 2011 as one of the most enjoyable periods of his career.
"Scientists have proven that a woman who has given birth can be a stronger athlete than she was before and I felt that with Kim.
"She was a better athlete, but she knew her body well and she knew she had to take her time.
"My experience of working with a woman who has given birth is only positive."
Will Serena Williams return to tennis? Have your say on our Facebook page
Recovering from the trauma of childbirth
Fissette suggests Williams should not contemplate returning to training until five months after giving birth – playing too much too soon may lead to complications and potential back trouble.
Marathon world record holder Paula Radcliffe was back running 12 days after giving birth to her daughter, Isla, and she has since conceded that that was too soon.
She ended up with a stress fracture in the bone at the base of the spine, though she did win the New York Marathon 10 months after Isla's birth.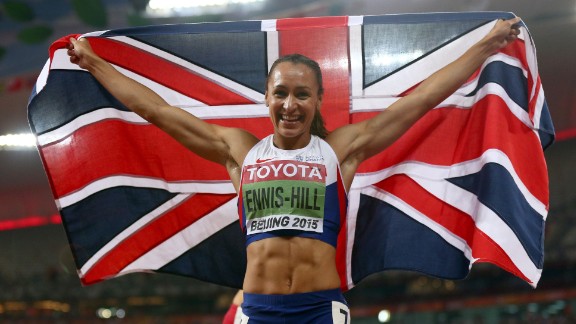 Minichiello remembers the returning Ennis-Hill as a new mum eager to succeed for her son, Reggie, but she was also a different athlete to the one which won gold at her home Olympics in 2012.
To lessen expectation, Minichiello created a new barometer by which success should be judged – PPPBs (post-pregnancy personal bests).
Ennis-Hill would no longer focus on the times she used to run, or the height she used to jump.
"It's a different body, you don't respond in the same way," Minichiello says.
"I read a lot of papers on the psychology of coming back from injury, not that pregnancy is an injury, and it's not that she's less skillful – it's that her body is still recovering from giving birth, the hormones are still there."
Minichiello found that Ennis-Hill's powers of endurance, necessary for the lung-busting 800 meters – the final event of the grueling seven-event heptathlon – had been boosted as a result of increased blood volume.
During pregnancy, a woman's heart is remodeled with the chamber capacity increases, meaning blood is pumped at a far greater rate around the body.
Her feet and hips were more mobile, too – a consequence of a hormone called relaxin which loosens ligaments and tendons in preparedness for giving birth.
The postpartum period – the time after pregnancy – can potentially last up to a year and Minichiello admits that Ennis-Hill did not perform to the best of her ability until 12 months after giving birth, in time to win heptathlon gold at the World Championships in Beijing in 2015
The continued presence of relaxin, he said, affected her speed and power.
Visit CNN Sport for more news and videos
"Will Serena have the speed and power to serve in the same way? I'm not so sure. Will she have the speed to get to the balls? I'm not sure. But that will come back, probably after nine months," says Minichiello.
"She's a superbly fit athlete. She's head and shoulders above other female tennis players, she is a different class. If Jess can come back and medal in a Olympic Games, in a very physical sport, then I can't see why Serena can't.
"But regardless of what she may have planned, it's very different when the little one arrives."