Story highlights
The two most recent sightings occurred late Wednesday and on Thursday
Russian aircraft have also been spotted recently flying near the coastline of US allies, including Japan
(CNN) —
Russian military aircraft were spotted flying off the coast of Alaska for the fourth time in as many days, a spokesperson for the North American Aerospace Defense Command told CNN on Friday.
The two most recent sightings occurred late Wednesday and on Thursday, with the first involving two IL-38 maritime patrol aircraft and the second involving two Tu-95 nuclear-capable Bear bombers.
Russian aircraft never entered US airspace but US F-22s and Canadian CF-18s jets were dispatched to perform an intercept during Thursday's encounter, according to NORAD.
"Obviously – we are aware of it," White House press secretary Sean Spicer told reporters on Friday. "This is not highly unusual … but we monitor everything."
On Thursday, the bombers entered the Alaskan Air Defense Identification Zone 700 nautical miles southwest of Anchorage – significantly farther from the US coastline than two other encounters that occurred on Monday and Tuesday.
The Alaskan Air Defense Identification Zone is a designated region of international airspace, primarily surrounding the US and Canada, that is meant as a buffer to allow for the identification of aircraft heading towards North America.
While these flights pose no real military threat, US defense officials are taking notice of the high frequency at which they've occurred this week.
There is "no other way to interpret this other than as strategic messaging," one official told CNN.
While the Russians have not conducted flights of this nature since 2015, another senior defense official stressed that they are "not a concern" and attributed the uptick to a recent lack of available Russian aircraft and need to boost training.
"We haven't seen this sort of level of activity for a couple of years," said John Cornelio, a NORAD spokesperson, though he emphasized it was not "unprecedented" or "unusual."
This "shows the value of NORAD and that binational US and Canada relationship," he said, pointing to the two nations working together to identify and intercept the Russian long-range aircraft.
Earlier in the week, US defense officials called recent sightings of the bombers "nothing out of the ordinary" – itself an indication that both nations are toeing the line between routine military posturing and escalating provocation.
On Monday, US F-22 fighter jets intercepted two Russian bombers in international airspace 100 miles from Kodiak Island, Alaska. A US military official called the interaction "safe and professional."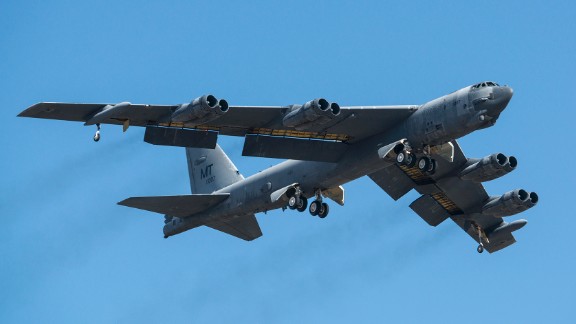 Photos: In the U.S. Air Force fleet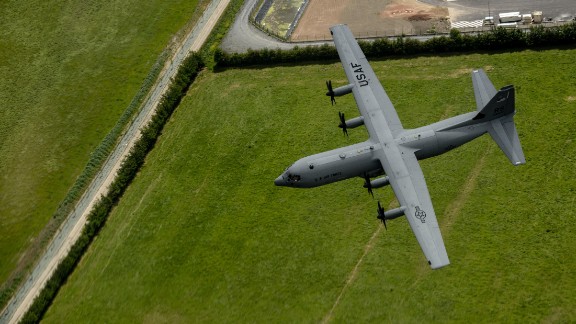 Photos: In the U.S. Air Force fleet