Story highlights
Erdogan has praised Trump for his win and handing of the Syria strike
Trump likes people who like him
On Monday night, President Donald Trump called Turkish President Recep Tayyep Erdogan to congratulate him on a referendum victory that grants Erdogan massive executive authority over his people.
That congratulatory call was a far cry from the decidedly tepid response from Trump's State Department that urged Erdogan "to protect the fundamental rights and freedoms of all its citizens – regardless of their vote on April 16."
The State Department statement is reflective of the broader international consensus regarding the election, which election monitors insisted was plagued by irregularities, and the results, which will eliminate Turkey's parliamentary democracy.
Why would Trump be so congratulatory of Erdogan given the reservations from his own diplomatic corps and the broader democratic world?
Simple. Erdogan was nice to Trump after his November victory, and supportive of his attack against the Syrian airbase where a chemical attack against civilians was staged.
On November 9, 2016 Erdogan tweeted a congratulations to Trump.
The following day the two men spoke via phone with Erdogan again congratulating Trump. Then in early February Trump and Erdogan spoke by phone for 45 minutes.
Here's the White House readout of that call:
President Donald J. Trump today spoke by phone with President Recep Tayyip Erdoğan of Turkey about the close, long-standing relationship between the United States and Turkey and their shared commitment to combating terrorism in all its forms. President Trump reiterated U.S. support to Turkey as a strategic partner and NATO ally, and welcomed Turkey's contributions to the counter-ISIS campaign.
Then, in the wake of Trump's decision earlier this month to strike against Syria, Erdogan was, again, supportive. The White House nodded to that in its statement Monday night; "President Trump thanked President Erdogan for supporting this action by the United States, and the leaders agreed on the importance of holding Syrian President Bashar al-Assad accountable," it read.
Now, remember what Trump himself has said about how he decides how he feels about people. Take Russian President Vladimir Putin, for example. Putin has praised Trump for years – dating back to when Russia hosted the Miss Universe pageant in 2014– and Trump has made sure people know about it.
"I think when he calls me brilliant, I'll take the compliment," Trump said in a September 2016 interview with NBC's Matt Lauer. "I have no relationship with him other than he called me a genius," Trump said at a campaign rally in February 2016. "He said, 'Donald Trump is a genius and he is going to be the leader of the party and he's going to be the leader of the world or something.'"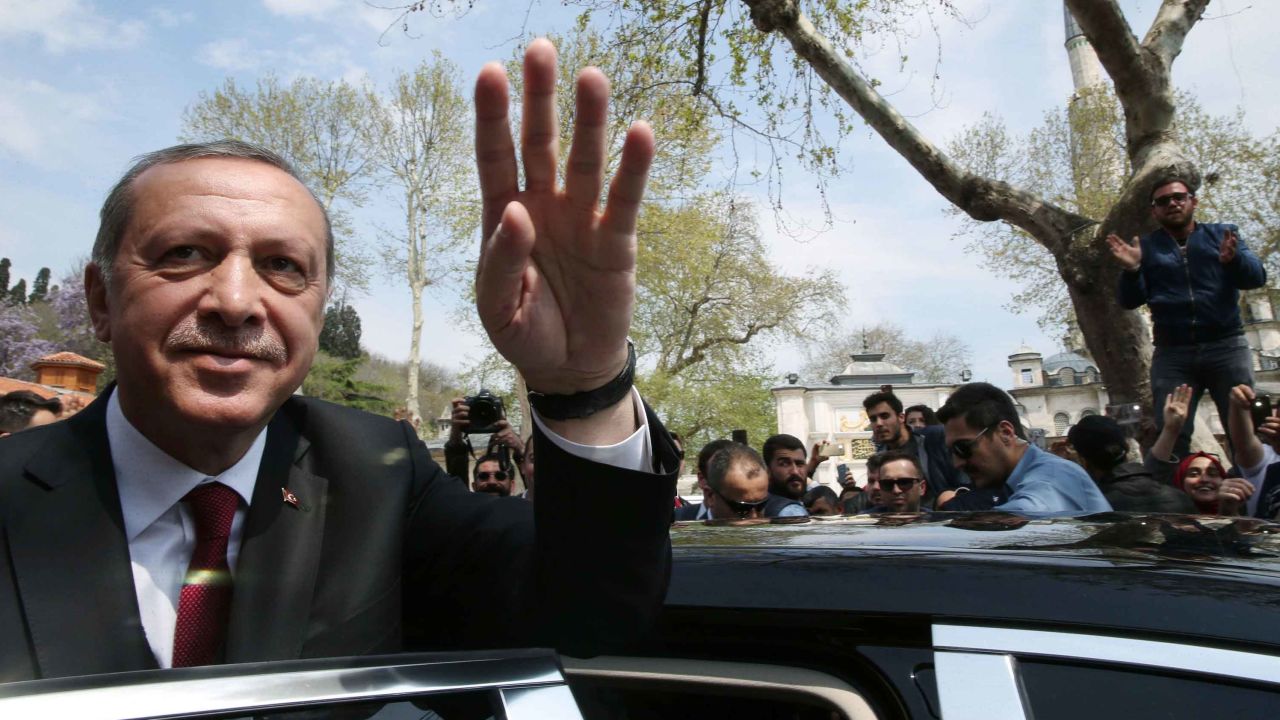 And then there is this most important Trump quote on Putin: "Putin says very nice things about me. I think that's very nice and it has no effect on me other than I think it's very nice."
The simple fact is this: Donald Trump is nice to people who are nice to him. The way to endear yourself to the president is to say nice things about him. He will give you the benefit of the doubt in every circumstance – until he is provided with overwhelming evidence that the nice things you said about him aren't counter-factuals to the rest of your actions.
That's the easiest lens through which to see Trump's congratulations – without any discussion of election irregularities or potential crackdowns – for Erdogan. Erdogan has said nice things about him. And that counts for a whole lot in Trump's book.