Story highlights
Bashar al-Assad: "We have never used our chemical arsenal in our history"
Assertions contradicted by eyewitness accounts and independent analysis
Syrian President Bashar al-Assad has dismissed reports of last week's chemical attack as "100% fabrication," an assertion at odds with numerous eyewitness accounts, independent analysis and even the explanation given by its strongest ally, Russia.
In an interview with the AFP news agency, conducted under restrictions imposed by the Syrian government at the presidential palace in Damascus, Assad claimed the reported details of what happened were not credible because their source was al-Qaeda's former affiliate in Syria, Nusra Front.
He suggested that photographs showing children who had died in the attack on a rebel-held town in Idlib province, which provoked revulsion around the world, were staged. The entire incident was "fabricated" and "unconvincing," Assad claimed.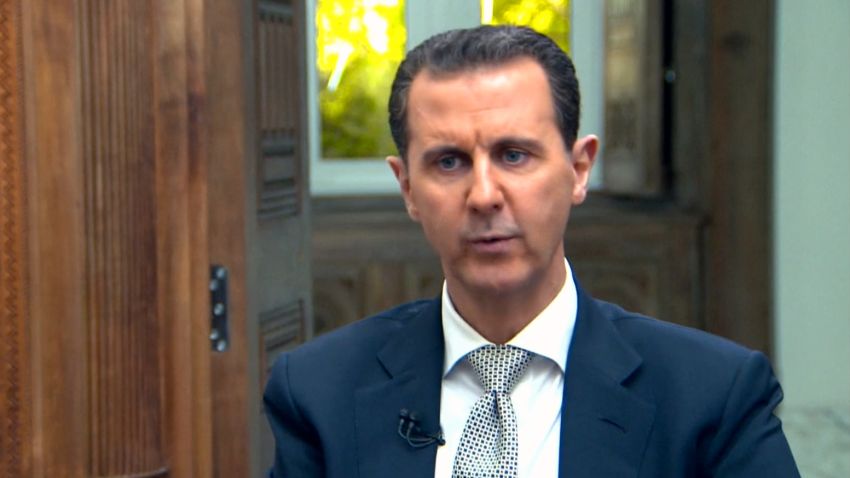 The inconsistencies in Assad's interview
RELATED: The images that moved the world
In fact, reports of what happened came from eyewitnesses, victims and medical staff. The day after the attack on April 4, which killed 89 people and injured dozens more, CNN interviewed victims who had fled over the border to Turkey. They recounted the horrific aftermath of a gas attack, saying the town of Khan Sheikhoun was struck by regime warplanes.