Story highlights
President Trump succeeded in his first military strike on a Syrian airfield
Juliette Kayyem: However, his lack of a defined foreign policy is deeply unsettling
"Keep them guessing" is not a presidential doctrine, it's a lack of foresight, writes Kayyem
Editor's Note: CNN national security analyst Juliette Kayyem is the author of the best-selling "Security Mom: An Unclassified Guide to Protecting Our Homeland and Your Home." She is a professor at Harvard's Kennedy School, a former Assistant Secretary of Homeland Security in the Obama administration, host of the national security podcast The SCIF and founder of Kayyem Solutions, a security consulting firm. The opinions expressed in this commentary are hers.
(CNN) —
The elusive search for a "Trump Doctrine" in foreign affairs was made more pressing after the US president authorized the launch of a missile attack in Syria in response to President Bashar al-Assad's apparent use of chemical weapons against his people.
The images of children gasping for air and dying in their parents' arms are said to have made Trump, who came to power on an "America First" isolationist doctrine, react.
It's possible that Trump was so moved by the images that the strikes were merely an emotional response to a moral outrage. But the president's emotions are not a strategy, and America's forces cannot be aligned around what does, and does not, move him.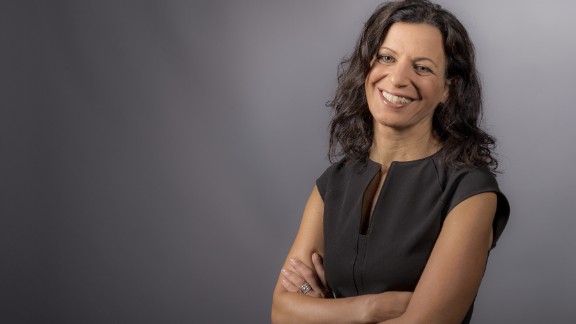 Our role is to act in ways that balance the reasons for our action against the consequences that will occur when other nations – equally proud, defiant and powerful – respond.
And though immediate responses to the strike were overwhelmingly positive, and in some instances fawning, the fog of war tends to get lifted. In a show of defiance, Syria has already started utilizing the same airfield the US military struck. Russia has made moves to withdraw some operations from the uneasy but important US-Russian alliance to combat ISIS. And the US has reduced airstrikes against ISIS as it determines what Russia's response will be.
As a nation, should never confuse operational success (was the mission accomplished?) with strategic success (did the mission accomplish our goals?). There is no question that the attacks on the Syrian airfield were a success, but with all due respect, we should hope so.
Launching missiles against an exposed airfield is a familiar exercise. But what we still don't know is how that action fits into a larger policy – whether it signals a new Trump Doctrine or something less.
Views on the US strike in Syria
In other words, why did we bomb Syria? The explanations have varied: It was merely a message; it was a line in the sand; it was America asserting a moral standard; it was to scare Assad; to it was to pivot from Obama's legacy; it was to end Assad's reign.
Those are a lot of options, and the lack of message discipline by Trump's team – from US Ambassador to the UN Nikki Haley's strong suggestion that Assad must go to Secretary of State Rex Tillerson's announcement that fighting ISIS is still our priority – is less a sign of free agents speaking their mind and more a sign that even Trump's closest advisors don't know the game plan.
Without a plan, uncertainty reigns. Syrian rebels and Arab allies are already pushing the Trump administration to do more, which will require some expectation setting by the US once the purpose of the strikes is understood. Syria, Russia and Iran are taunting the strikes. And China, whose president was at Mar-a-Lago as the mission was authorized but who has now returned home, has since criticized the effort.
This is disconcerting, to say the least. But it is also careless. There is nothing wrong with military missions having multiple purposes, but the failure to have a single "theory of the case" appears to be the result of there being no theory.
If, for example, the anti-ISIS effort is still of primary importance, surely that should be a statement made less in passing. If getting rid of Assad is now an American policy goal, then how we will do that – including congressional authorization – should be clearly discussed.
Get our free weekly newsletter
And now fast forward a few hours, because it gets real. The decision by the Trump team to redirect the Vinson US aircraft carrier-led strike group toward the Korean peninsula is an aggressive move. Right or wrong, a nation like ours doesn't start from scratch each time we move a major fleet.
North Korea and China, which controls most of what happen with North Korea, will surely view this action in light of the Syria attacks. And they are likely aware of news reports that Trump is getting briefed on various options for addressing the North Korean threat.
We might hope by now that America would have learned that our mere action does not move the world in the ways we always want. Vietnam, Iraq, Afghanistan and Libya are pretty convincing examples. But if the last few days are any indication, "keep them guessing" is the new Trump approach to foreign affairs.
Sadly, this is not a doctrine. It's a lack of foresight.