Story highlights
NEW: College denies it discriminated
Plaintiff hopes ruling "gives people pause when bullying someone over their sexual orientation"
Judge: "Discrimination on the basis of sexual orientation is a form of sex discrimination"
Kimberly Hively, a lesbian math teacher who filed a bias lawsuit against her former employer in Indiana, didn't know whether to believe the good news from her lawyer that a federal appeals court on Tuesday ruled that the Civil Rights Act protected LGBT employees from workplace discrimination.
Hively, 50, said she has heard the word "no" more than "yes" since suing Ivy Tech Community College in 2014, arguing that the school violated Title VII of the Civil Rights Act of 1964 when it denied the adjunct instructor full-time employment based on her sexual orientation.
"Even though you hope for the best, you try not to get your expectations too high," she said from her home in South Bend, Indiana. "And so this was a yes – and it was a big yes."
The ruling paves the way for Hively's lawsuit to move forward. A different appellate court ruling – in the 11th Circuit Court of Appeals – had found that Title VII does not bar claims of discrimination based on sexual orientation, possibly setting the issue up for a Supreme Court review.
'Back where I started'
"I am kind of back where I started. I'm back in the same court being allowed to sue for the same reasons I brought up 3 ½ years ago," Hively said.
Judge Diane Wood of the 7th Circuit Court of Appeals wrote: "We conclude today that discrimination on the basis of sexual orientation is a form of sex discrimination."
Wood also wrote: "Any discomfort, disapproval, or job decision based on the fact that the complainant – woman or man – dresses differently, speaks differently, or dates or marries a same-sex partner, is a reaction purely and simply based on sex."
"That means that it falls within Title VII's prohibition against sex discrimination, if it affects employment in one of the specified ways," Wood added.
Jeff Fanter, a senior vice president at the college, said in a statement: "Ivy Tech Community College rejects discrimination of all types; sexual orientation discrimination is specifically barred by our policies. Ivy Tech respects and appreciates the opinions rendered by the judges of the Seventh Circuit Court of Appeals and does not intend to seek Supreme Court review. The college denies that it discriminated against the plaintiff on the basis of her sex or sexual orientation and will defend the plaintiff's claims on the merits in the trial court."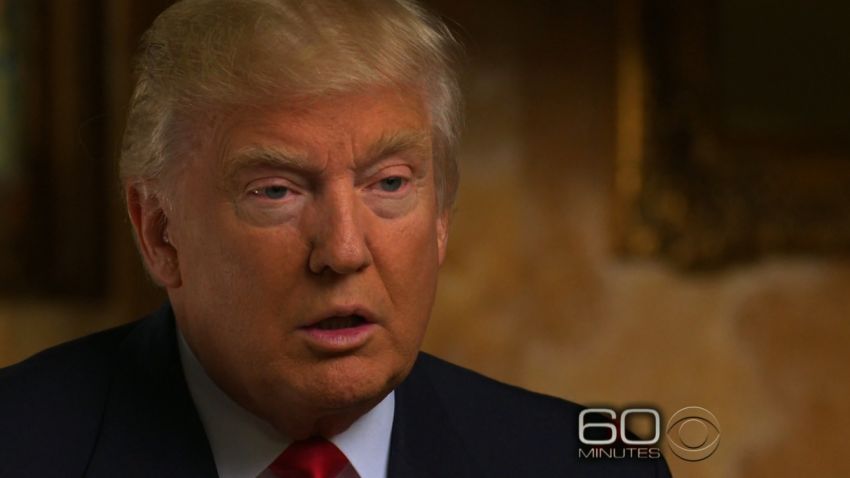 Trump on SCOTUS: I'm fine with same-sex marriage
'Sucking face'
Hively said she believes her troubles started in 2009 when she gave her girlfriend a quick goodbye kiss as she went into work as an adjunct instructor at the school. "It was just a kiss in the car like millions of other people do," she said.
Shortly after, Hively said she received a call at home from the school administration in response to a complaint that she was "sucking face," and she was reminded of her professionalism.
Working on a semester-to-semester basis, Hively said she applied for six to seven full-time teaching and administrative positions after earning a graduate degree in 2011. But she was denied. She said other employees who had been hired after were given full-time work. She also alleged other treatment such as reduced hours.
Hively said she was not asked back to the school in 2014 after working there for 14 years.
"It was at that point I knew that it was a bigger issue than even I had imagined it might be," said Hively, who now teaches math at a South Bend high school.
Same-sex marriage in the U.S.
A battle for legal representation
She didn't get a lot of support for her case in Indiana, which is a no-fault employment state with few employment attorneys, she said.
Lawyers told her they either didn't practice employment law or wouldn't take the case. One attorney, who turned her down, suggested Hively file the suit herself. Hively asked an attorney friend, who didn't practice employment law, to help her with the language.
"It was scary to walk in there after everybody said that it couldn't be done and nobody was willing to step up and help out," she said. "But what they were doing was wrong and I knew it was wrong. So, I couldn't just let it go."
She said she hopes the appeals court ruling "gives people pause when they're bullying someone over their sexual orientation."
"I'm hoping … it'll close the gap that was left when the marriage law passed and there was no protection outside of the ability to get married," she said.
Hively's case was initially dismissed by a local court, but was eventually taken to the 7th Circuit by Lambda Legal, a nonprofit legal organization that works on cases dealing with the civil rights of LGBT people.
A 'game-changer'
Greg Nevins, of Lambda Legal, called the decision a "game changer for lesbian and gay employees facing discrimination in the workplace."
Hively said she didn't file the lawsuit because she felt she belonged to any community, but rather because she felt she was being bullied at work.
"It just so happened that they were using the fact that I was a lesbian to do that," she said.
Hively said she never intended to be an advocate and was surprised at how big the case has gotten.
Her journey, she said, has "been less about me and more about everybody else who's going to come after me, who's not going to have to take this long walk."
"I guess I am as good a spokesperson as the next person," she said. "If I've done nothing else, I've at least stuck to this fight."
CNN's Ariane de Vogue contributed to this report.