Story highlights
First round of voting, featuring 11 presidential candidates, takes place on April 23
Le Pen and Macron are tipped to go head-to-head in the second round on May 7, according to latest polling
The latest chapter in the seemingly never-ending drama that is the French presidential campaign brought yet more fireworks Tuesday as candidates clashed on stage in the latest televised debate.
For the first time in France's history, all 11 presidential hopefuls were included in a production which lasted four hours, ahead of the first round of voting on April 23.
But who looks set to move into the Élysée Palace? And which candidates can say "au revoir" to their hopes of becoming president? Here's what you missed …
The winners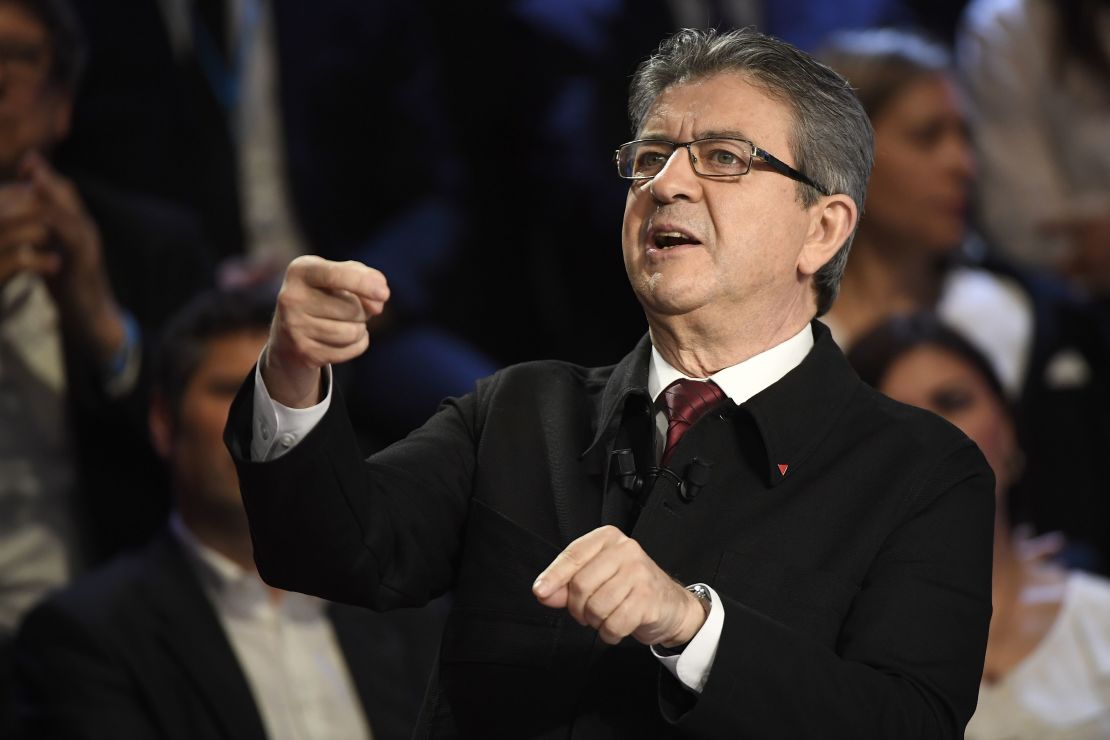 It was another good night for Jean-Luc Mélenchon, the far-left candidate, who has been gaining in popularity. This format suits his combative and spontaneous style, allowing him to outflank his opponents. He shone through, engaging with the audience, scoring points and managing to raise laughter. He was in good company, with four of the 11 candidates hailing from the hard left.
But as in the last debate, this was always Emmanuel Macron's contest to lose. He's looking more and more likely to make it through to the second round of voting on May 7, along with far-right National Front leader Marine Le Pen.
Once more, the centrist candidate emerged relatively unscathed, fighting his corner and landing some metaphorical blows on Le Pen.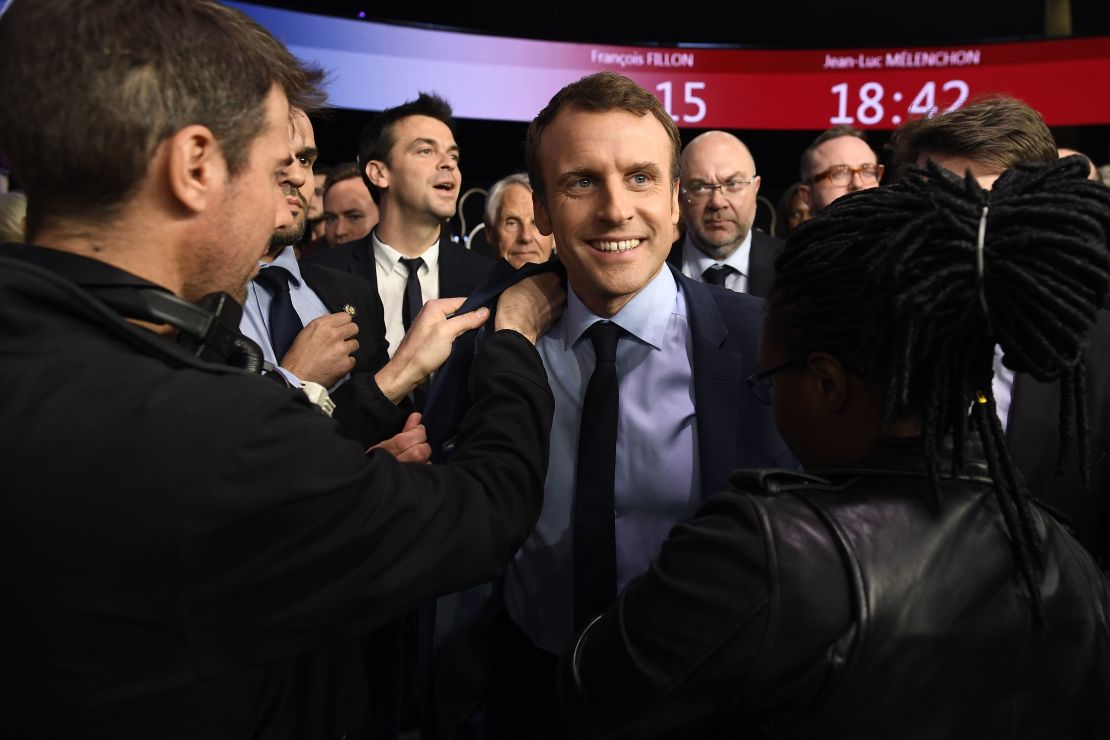 There was also success for the smaller candidates, especially Philippe Poutou, the left-wing radical who describes himself as a laborer.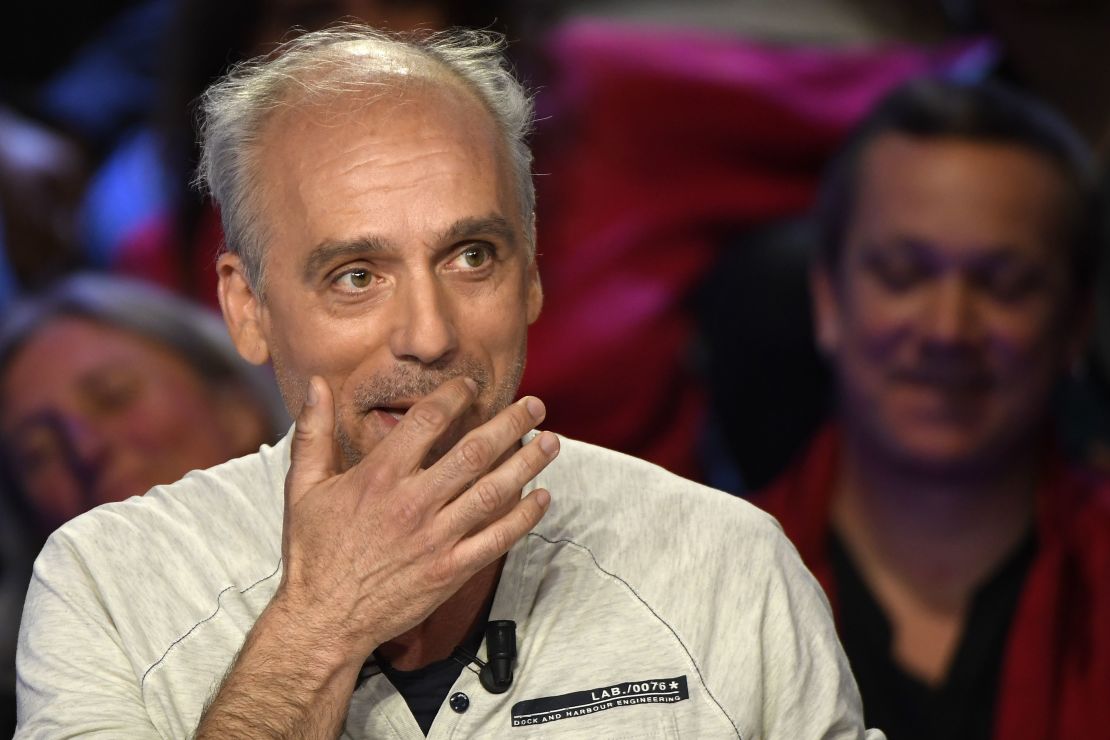 Boasting a casual look – he'd rejected the traditional debate-wear of jacket and tie – he took the fight to Le Pen and the embattled Republican candidate Francois Fillon – both of whom are the subject of judicial inquiries.
Poutou won praise in the French press for his performance – though he has next to no chance of winning the election.
The losers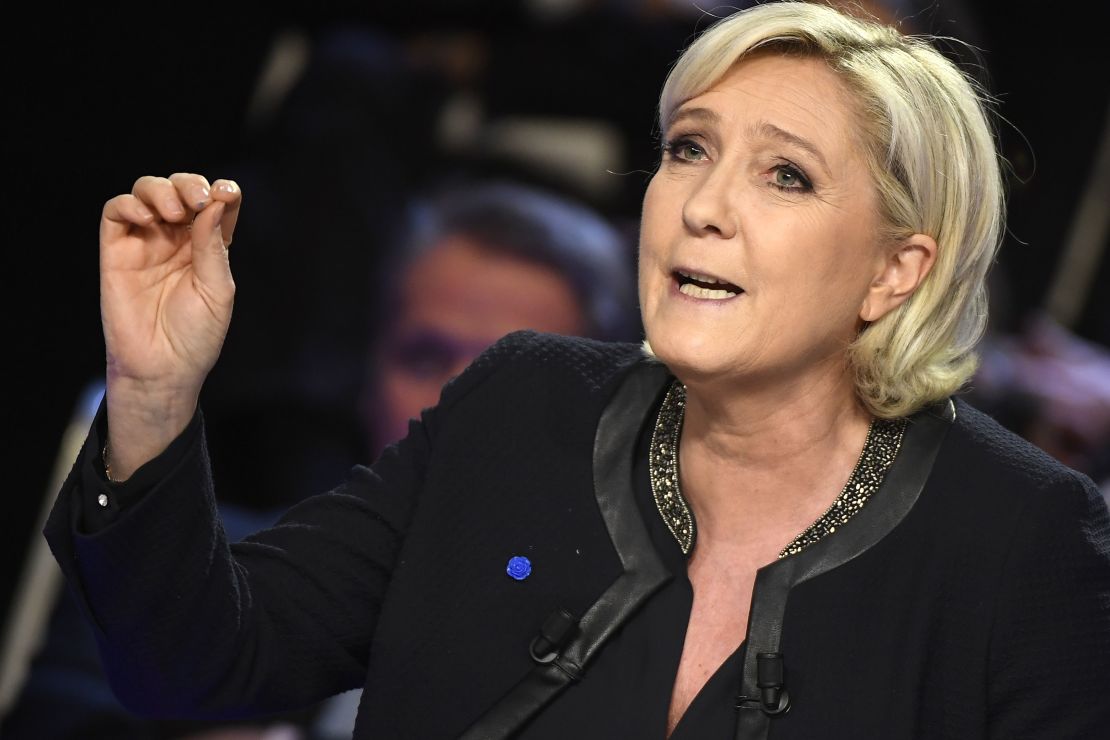 It was a night to forget for National Front leader Le Pen, who was far quieter this time around. Perhaps the fact that she was surrounded by so many opponents made it difficult for her to make headway while repeatedly being attacked.
The problem for Le Pen is that she's vulnerable. She came into the debate under scrutiny after members of her staff were accused by officials of being paid for non-existent jobs at the European Parliament.
Read more: Scandal and intrigue: France's presidential election
She initially admitted they had been paid while not working, according to the European Anti-Fraud Office (OLAF). But she later denied having said so.
Then there's her fractious relationship with Europe, which was exacerbated when European lawmakers voted to rescind her parliamentary immunity over a case involving violent images she posted on Twitter.
An inquiry was opened under a French law which bans the distribution of violent images, after Le Pen tweeted images of killings by ISIS militants in December 2015.
Le Pen's attempt to persuade voters that her party has changed was hit last month, when one of its counselors was suspended over allegations of Holocaust denial, after he was caught on camera playing down the systematic murder of six million Jews.
Related: France's controversial election campaign, explained
That scandal also allowed Macron to land one of the lines of the night, accusing her of failing to drag her party away from the racist rhetoric which was often used under the leadership of her father, Jean-Marie Le Pen. Le Pen, the National Front's founder, was expelled from the party in 2015 after making comments denying the Holocaust.
Macron seized on the latest incident, telling her: "You repeat the lies that were heard in your father's mouth."
Le Pen also drew criticism from her rivals for stating that France had become a "university for jihadists" – a statement which infuriated her left-wing opponents.
What did the viewers make of it?
For all the drama the debate provided, there remains a sense that little was done to help undecided voters make up their minds.
The format meant each candidate had just over 15 minutes to speak, making it difficult for them to really get their teeth into the main issues.
Read more: Why Europe is happy gambling with its politics
Many people CNN spoke to came away feeling more frustrated than convinced.
Indeed, the recurring phrase heard from viewers in the wake of the debate was "on est vraiment dans la merde" – which translates politely as "we really are in quite a mess."
CNN's James Masters, Maud le Rest and Lina Agabani Puch contributed to this report.