Editor's Note: Roxanne Jones, a founding editor of ESPN Magazine and former vice president at ESPN, has worked as a producer, reporter and editor at the New York Daily News and The Philadelphia Inquirer. Jones is co-author of "Say it Loud: An Illustrated History of the Black Athlete." She talks politics, sports and culture weekly on Philadelphia's 900AM-WURD. The views expressed here are solely hers.
Story highlights
Roxanne Jones: My mother knew about the predators who prey on black children and she made it her mission to protect us
We understood early the lesson that it was best for black folks to try and take care of their own, she writes
We were scared. Mommy was crying, something we rarely saw her do as kids. But my little sister was missing and our mom was terrified. She knew how evil the world could be to little black girls. My sister had walked to a friend's house earlier that day and never returned home. It was dark outside and she hadn't called. No one had seen her.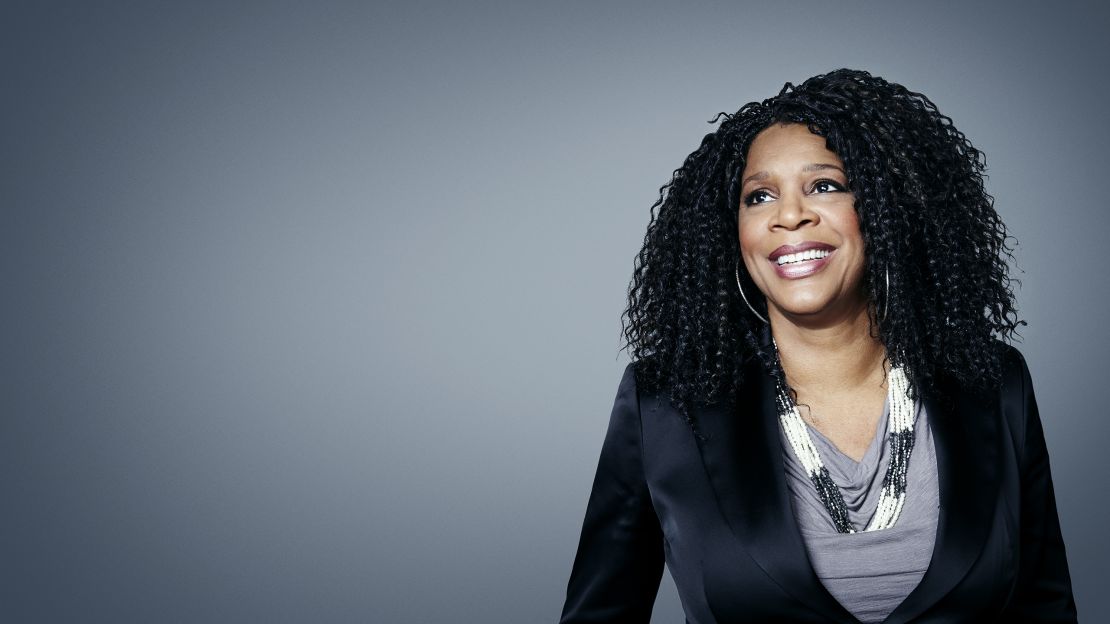 All of us – Mommy, my younger brother and I – were all piled in the car driving around town to find her, which we did, eventually. We were blessed.
This scene repeated itself more than once while I was growing up in small-town New England. One of us broke curfew, lost track of time, snuck off to a party and didn't call home. Mom would be out there searching for her chicks, knocking on doors, calling neighbors, screaming our names, threatening us if we didn't get in the house. Neighborhood kids mocked us for our overbearing mother. It was embarrassing.
She knew too much about the predators who prey on black children when no one is watching and she made it her mission to protect us as best she could.
But she never called our all-white local police department for help. It was the 1980s and maybe she feared that police would look at our mostly black neighborhood and stereotype her as just another irresponsible single black mother. It wouldn't matter that her kids were just doing what all healthy teenagers do, testing the limits of their freedom, challenging authority.
We understood early the lesson that it was best for black folks to try to take care of their own — an attitude that hasn't evolved much, some 30 years later.
Today, the Congressional Caucus on Black Women and Girls, led by a group of Black congresswomen, is trying to do just that: take care of its own.
According to the Black and Missing Foundation, 64,000 black women and girls were missing nationwide in 2014. And it took just one caring black woman to finally ring the alarm. Two months ago, Chanel Dickerson, new commander of the Washington Metropolitan Police Department, launched the Twitter hashtag #MissingDCGirls with photos of the missing youths. Social media responded with outrage that not enough was being done to find the children by law enforcement or media outlets, who often cover stories of missing white children.
Answering Dickerson's call, the group of congresswomen has taken the lead in a national conversation about the crisis of America's missing black and Hispanic children, demanding that the FBI and Justice Department immediately dedicate funds and commit to policies that will address the problem.
Dickerson's hashtag tapped into a frustration that is real and a situation that is bleak.
Across the nation, about 35% of missing children are black, and another 20% are Latino, said Robert Lowery, vice president for the Missing Children Division of the National Center for Missing and Exploited Children.
According to the National Crime Information Center, there were 170,899 missing black children under 18 in the United States in 2016, more than any other category except for the white/Hispanic – a combined number of 264,443.
The caucus is asking: Are these children the victims of sex traffickers, or are there other factors at work? Good questions. The group will host a town hall discussion this month between lawmakers, law enforcement and justice department officials, and child advocate groups.
The importance of this conversation cannot be overstated. It is long overdue.
Get our free weekly newsletter
Sign up for CNN Opinion's new newsletter.
The upcoming town hall is a good start but the conversation cannot end there. The protection and safety of black and brown children is not the responsibility of law enforcement or government alone — though absolutely stronger policies and communication are needed to make sure these children are not ignored and written off as "troubled runaways" hardly worthy of an Amber Alert when panicked families report them missing.
In our own communities, schools and churches, we all have to address this crisis. What is our role in keeping our children safe, in truly being our brother's keeper? It means acting when we see children who are in trouble — even when they are not our own.
Kudos to Dickerson, a woman who was not afraid to act. She reminds us that no child should be invisible in plain sight.