Story highlights
Republicans claim Obama loyalists are trying to undermine Trump
Farkas served as a deputy assistant secretary of defense for Russia/Ukraine/Eurasia
When President Donald Trump's aides asked the House Intelligence Committee on Thursday to look into the potential mishandling of classified information by the previous White House, it was the latest example of the Obama administration coming under scrutiny for its response to Russia's meddling into the presidential contest.
Republicans – including Trump himself – insist President Barack Obama's team is attempting to undermine the new President through intelligence leaks about the Trump's Russian connections.
Certain Democrats, meanwhile, argue Obama wasn't forceful enough in his denunciations of Russia's actions before the November vote.
Obama himself argued before leaving office that his actions were calibrated to avoid the appearance of politicizing the issue, and since then former members of his administration have defended his approach.
But two months after Obama left office, the issue of Russia's intervention into the 2016 campaign appears more political than ever.
Clinton team welcomes IG investigation of FBI
On Thursday, top White House aides huddled to discuss the actions of the Obama administration in dealing with Russia-related intelligence. Chief of Staff Reince Priebus told conservative radio host Hugh Hewitt that staffers were meeting to discuss comments made earlier this month by a former Defense Department official regarding the collection of Russia-related intelligence.
Evelyn Farkas, who served as a deputy assistant secretary of defense for Russia/Ukraine/Eurasia until 2015, said on March 2 she urged administration and Capitol Hill officials to gather information about Russian hacking before Trump took office.
"If they found out how we knew what we knew about their, the staff, the Trump staff's dealing with Russians, that they would try to compromise those sources and methods, meaning we would no longer have access to that intelligence," Farkas told MSNBC. "So I became very worried, because not enough was coming out into the open, and I knew that there was more."
Farkas didn't say in the interview that she provided any information about Trump's Russia connections to reporters or to lawmakers, simply that she encouraged former colleagues to preserve intelligence. She left government in September 2015, more than a year before Trump was elected president.
Since her comments have gained steam in conservative media, she's defended herself tweeting: "I didn't give anybody anything except advice."
Priebus, however, declared Farkas' comments Thursday "incredible," and said he'd discussed the matter with top West Wing aides, including press secretary Sean Spicer.
"It's so cavalier and unbelievable that I just wonder whether this person knows what the heck she's talking about," Priebus said. "What it means and what she meant by that, and whether that has anything to do with the issues in regard to surveillance of Trump transition team members is something that we need to figure out this morning and throughout the day."
In a letter to the top lawmakers on the House Intelligence panel Thursday, White House counsel Don McGhan cited Farkas' comments in describing "possible inappropriate accumulation or dissemination of classified information."
He requested the committee investigate whether new intelligence uncovered by Trump's National Security Council staff had been properly gathered, and whether proper protocols were observed in transmitting the information.
Duffy: No one voted against Clinton because of hacks
Obama's role
The Obama administration's actions in the lead-up to last year's presidential election, and during the transition period, have come under scrutiny, not just from the current White House but from Democrats, who allege Obama didn't act forcefully enough to explain Russia's interference in the contest.
The US government first affirmed in October 2016 that Russia was behind cyber attacks at the Democratic National Committee. The statement from the Department of Homeland Security and the office of the Director of National Intelligence didn't ascribe a motive to the Russian hackers.
But to some Democrats, that statement came too late, and offered too few details about Russia's intentions. US officials have told CNN that law enforcement and intelligence agencies were positive Russia was behind the hacks in July. It was only after the election that officials conceded publicly that the hacks were meant to benefit Trump.
"I do think it was a mistake," Rep. Adam Schiff, the top Democrat on the House intelligence committee, told NBC in December. "I think those kind of – that lack of deterrence invited the Russians to meddle and consider they could do this with impunity."
Confronted with Democratic outcry, Obama administration officials insisted that publicly outing Russia as working in Trump's favor could be seen as overtly political in the lead-up to the election. Obama campaigned heavily for Hillary Clinton in the final months of the campaign.
Few in the White House believed Trump would win, and there was concern among aides that announcing Russia's goals could be used by Republicans following a loss to claim the election was rigged against them – a claim Trump himself levied even before ballots were cast.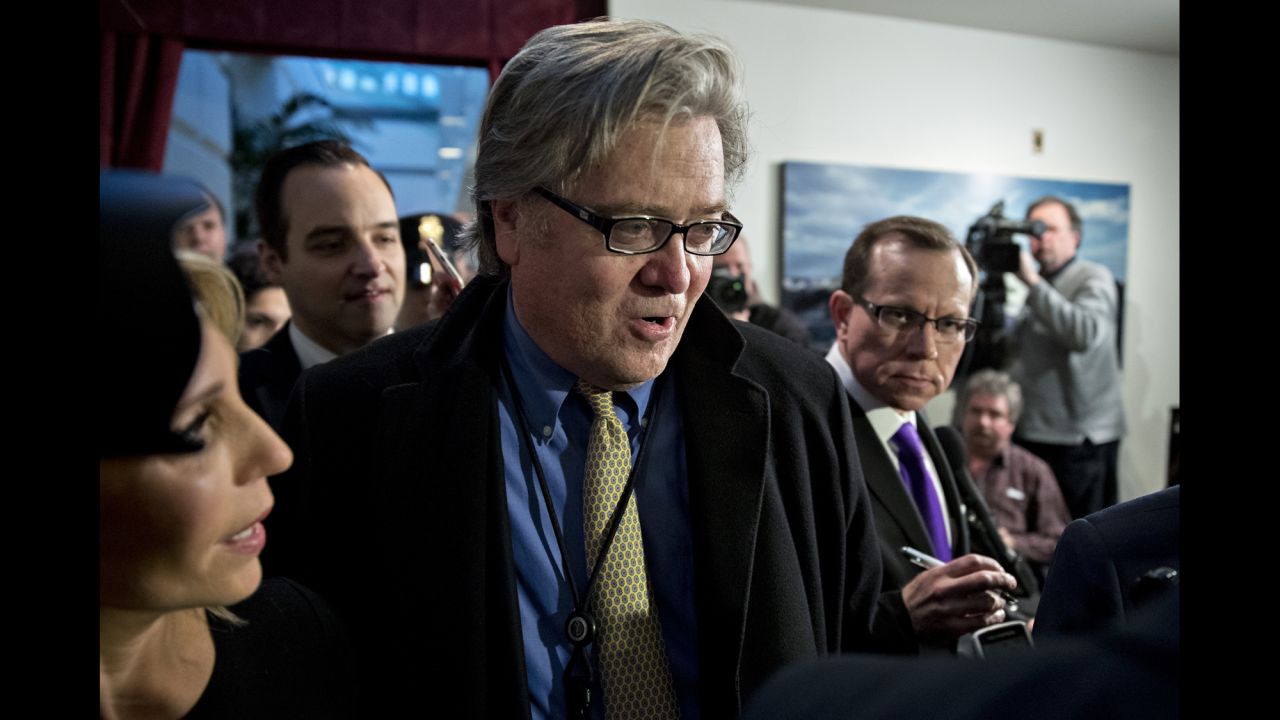 The crazy week in Washington
Primary goal
Obama aides have told CNN their primary goal was preventing a breach of US voting systems, rather than making public pronouncements about the Russian cyber-meddling. Some US diplomats also worried that causing a rift with Russia could stymie attempts to broker a deal with Moscow on Syria, though such an agreement never materialized.
But the reticence angered some Democrats, including some within Clinton's campaign, who argued after the election that a delayed response harmed her chances of victory. They argue that a fuller accounting of Russia's actions and motives would have given Americans a better picture of their choices in the presidential race.
Obama, asked about those complaints, argued at the end of last year that he handled the situation appropriately.
"Imagine if we had done the opposite. It would have become immediately just one more political scrum," he said at an end-of-the-year news conference. "And part of the goal here was to make sure that we did not do the work of the leakers for them by raising more and more questions about the integrity of the election right before the election was taking place."
Brian Fallon, a former Clinton spokesman and former Obama Justice Department employee, said he recognized the bind Obama was in.
"The President was in an impossible situation of having to deal with an unprecedented assault on our democracy while also avoid appearing to put a thumb on the scale," said Fallon, a CNN political commentator. "Of course in retrospect, I might wish more had been done but I don't blame the President for anything. He probably thought she was going to win, just like so many of us did."