Story highlights
Younger women with breast cancer are more likely to remove healthy breasts, a trend that varies by state, a study finds
"Sometimes, surgery is a blessing. ... It doesn't come complication-free," says a young survivor who shares her story
For many, the Fourth of July evokes jovial memories of backyard cookouts and fireworks, but for Amberlea Childs, the summer holiday conjures a haunting memory that changed her life.
Childs was diagnosed with breast cancer a day before July Fourth weekend in 2010.
She was 36, newly engaged, and had a lump the size of a large walnut in her right breast. She visited a radiologist to get it checked.
"He ended up doing five different biopsies, and on the last one, he pulled it out, and he looked at me, and his eyes welled up with water," Childs said.
"It was definitely that out-of-body experience where you're kind of watching your own story play out, and as his eyes welled up, he said, 'I'm not 100% sure, but if I had to bet, I'm 99.9% sure what I just pulled out of your breast was breast cancer,' " Childs said.
Later on, once her diagnosis was confirmed, "I needed to have surgery."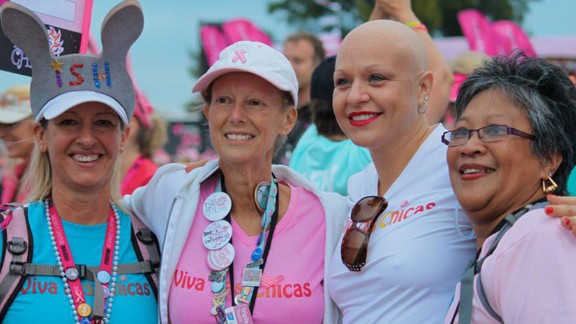 Amberlea Childs
Childs first opted to have a lumpectomy, in which only the cancerous mass in her breast was removed, but then the disease advanced. She was told that she would need another surgery. This time, she opted for a double mastectomy, in which both of her breasts – even the one without cancer – were removed.
"I wanted to do a mastectomy on that right side, and then from there, you have to then contemplate, 'Well, should I do a prophylactic mastectomy on the other side that does not have cancer?' " Childs said. "Many women have this thought, but I feel for a younger woman – and I identify as a young survivor – you have longer to live, therefore you have a greater chance of recurrence just by the mere fact that you're going to be alive longer."
Since her cancer diagnosis, Childs has had nine surgeries to her chest. The double mastectomy was among the earliest.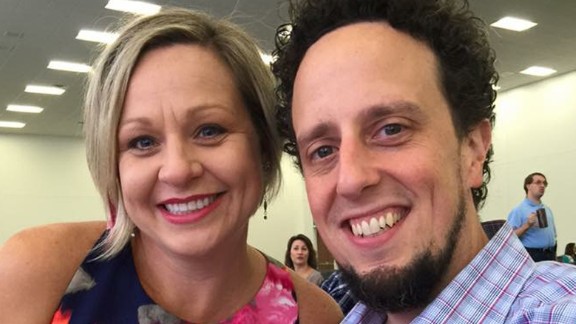 Amberlea Childs
Now, she is a healthy 43-year-old Milwaukee resident and a breast health advocate with Susan G. Komen of Southeast Wisconsin. While chemotherapy treatments affected Childs' fertility, she and her husband are preparing to adopt their first child, whom they can't wait to meet.
"I am feeling wonderful. I can honestly say that my life is healthier, better directed after I've had cancer," she said. "It gave me a different lens to look through life."
Yet because of her experience, Childs can relate to the 7% of women with breast cancer who are diagnosed before age 40, many of whom face the same decision she did: whether to go under the knife for a lumpectomy or a mastectomy.
'The cancer didn't develop overnight, so pump the brakes'
Younger women with breast cancer are increasingly opting to undergo double mastectomies, even if they were diagnosed with early-stage cancer in only one breast, known as unilateral breast cancer, according to a study published in the journal JAMA Surgery on Wednesday.
The procedure to remove the healthy breast along with the affected breast is called a contralateral prophylactic mastectomy, or CPM.
In certain states, more than 42% of women 20 to 44 who underwent surgery between 2010 and 2012 opted to remove both breasts with a CPM, the study found. Researchers now are hoping to determine why.
"To be honest, I think it's very difficult to really pinpoint why the increase," said Ahmedin Jemal, vice president of surveillance and health services research at the American Cancer Society, who was senior author of the study. However, he offered some ideas.