Editor's Note: CNN Politics COVER/LINE newsletter is where politics meets pop culture you can subscribe here. The following is an excerpt from today's issue.
(CNN) —
Eric and Lara Trump, both 33, announced on Monday they're anticipating the September arrival of their first child, a boy.
"I knew I always wanted kids someday," Lara Trump told People. "Eric's going to be an amazing dad. The nieces and nephews love hanging with him." She said President Donald Trump was "so excited" about the news and she was worried he would "blurt it out at a press conference."
The couple married at Mar-a-Lago in 2014. Their son will be Trump's ninth grandchild.
How to get into Mar-a-Lago without paying the annual fee:
A few lucky supporters in Florida holding up flags and signs as Trump's motorcade passed were invited to Mar-a-Lago on Saturday, according to WPTV.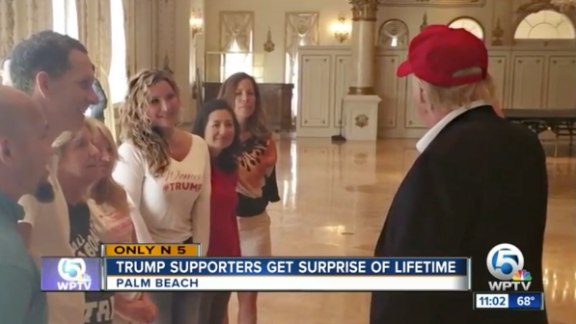 Supporter Valeria Bianco said a member of Trump's team was sent back to invite them to Mar-a-Lago. They traveled there in a Secret Service van and were then taken to a ballroom, where they met Trump and took photos. "It was a lovely, lovely experience, and I just hope it happens again and again," she said.
Dress like the first lady:
That whole "Woman in Red" look (I just made a reference to a Gene Wilder movie from the 1980s; hi, I'm Kate) that Melania Trump wore on Friday to fly down to Mar-a-Lago was a custom number from Alice Roi. Roi also made a similar belted coat dress for the first lady to wear to the national prayer service during inauguration weekend.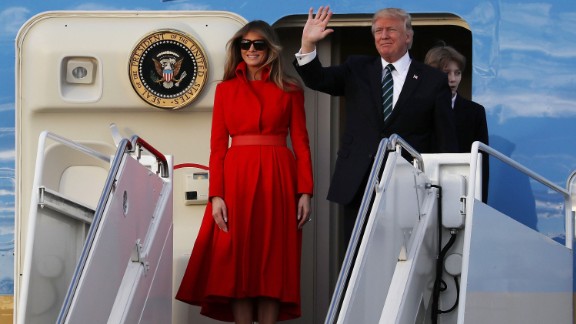 The designer, a personal friend of Melania Trump's, is working to rebuild her line, but currently isn't sold via retail. You can, however, buy Trump's $670 tan suede Gianvito Rossi pumps.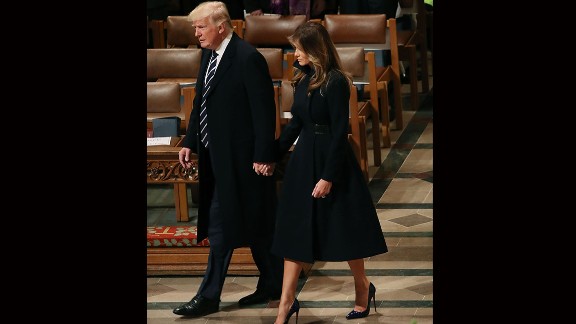 For more CNN Politics COVER/LINE, subscribe here.