Story highlights
British official: 'On the threshold of the most important negotiation. .. for a generation'
The EU's 27 member states will need 4-6 weeks to hammer out an initial negotiating position
(CNN) —
British Prime Minister Theresa May will trigger Article 50 on March 29, starting official Brexit negotiations between the UK and the European Union, her spokesman has confirmed.
The UK notified the EU on Monday of its intention to invoke Article 50 and will now prepare for a lengthy legislative and political program which promises to be anything but clear-cut.
"Last June, the people of the UK made the historic decision to leave the EU. Next Wednesday, the government will deliver on that decision and formally start the process by triggering Article 50," Brexit secretary David Davis said in a statement Monday.
"We are on the threshold of the most important negotiation for this country for a generation," he added. "The government is clear in its aims: a deal that works for every nation and region of the UK and indeed for all of Europe – a new, positive partnership between the UK and our friends and allies in the European Union."
In response, Donald Tusk, President of the European Council, tweeted that he would present draft Brexit guidelines to the remaining 27 EU member states withing 48 hours.
Tusk's spokesman, Preben Aamann, told CNN that the EU will require between four to six weeks to consult with the other 27 member states and hammer out an initial negotiating position.
Warning
The announcement comes a day after European Commission President Jean-Claude Juncker warned that other member states will "realize it's not worth leaving" the EU after they see the deal the UK gets.
The trigger day, which is next Wednesday, will come as the EU celebrates its 60th anniversary next week.
The loss of Britain to the bloc has created speculation that other states might decide to follow suit, something Juncker strongly disagreed with in an interview published on Sunday.
"They will all see from the UK's example that leaving the EU is a bad idea," Juncker told German newspaper Bild am Sonntag.
"On the contrary, the remaining member states will fall in love with each other again and renew their vows with the European Union."
'Intimidated'
European leaders have stepped up their rhetoric over the past week as the start of negotiations draws nearer.
Last week, Tusk said the EU would not be "intimidated" by threats from Britain that it would prefer to walk away from Brexit talks if it did not get its way.
And Juncker reiterated that view, insisting Britain would have to get used to be on the outside, looking in.
"Half memberships and cherry-picking aren't possible," Juncker told the German newspaper.
"In Europe you eat what's on the table or you don't sit at the table."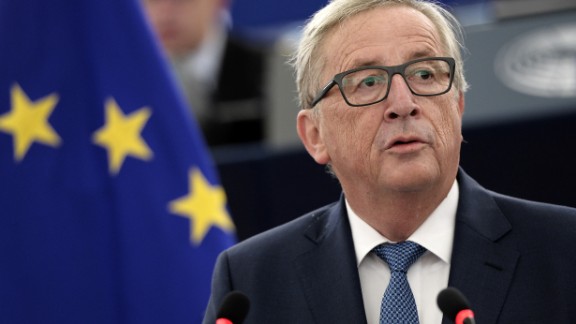 Scotland
May has already been fiercely criticized by Scotland's First Minister Nicola Sturgeon, who has demanded a second referendum on Scottish independence.
Sturgeon has made plain her view that Britain is heading for a "bad deal" on Brexit and wants Scotland to have a vote on independence before the terms of the deal are signed.
She has accused May of failing to engage with her call for Scotland to remain in the European single market after Brexit, and that Scotland risks being taken out of the EU against its will.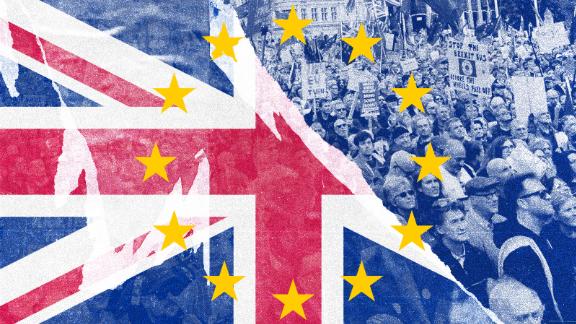 Now playing
03:38
Here's what you need to know about Brexit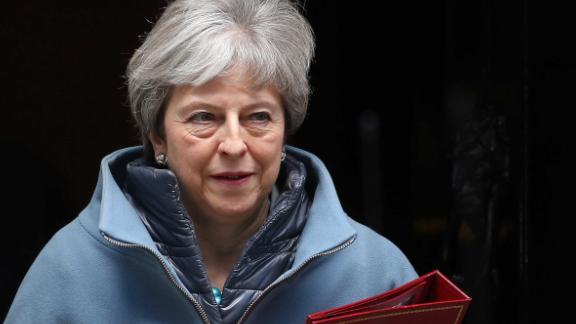 Now playing
01:44
Theresa May to resign when Brexit is done
Now playing
01:07
What's at stake if a Brexit deal falls through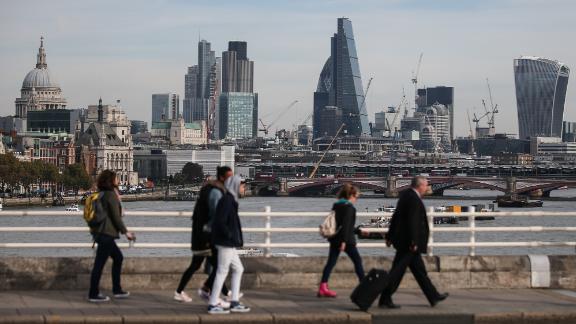 Now playing
02:13
Why Brexit uncertainty means companies plan for the worst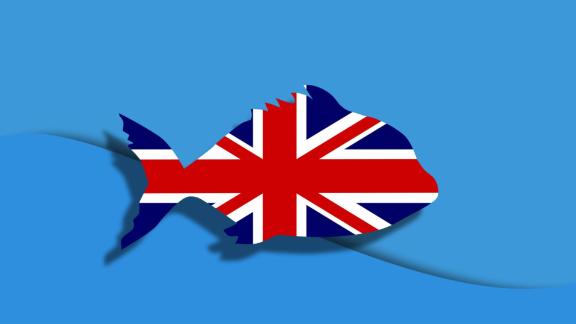 Now playing
03:45
What a fish can tell you about Brexit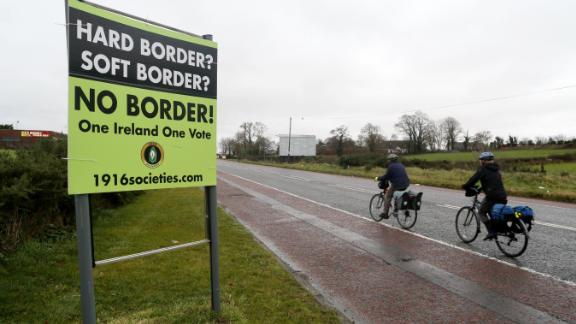 Now playing
02:06
Brexit: What is the Irish backstop?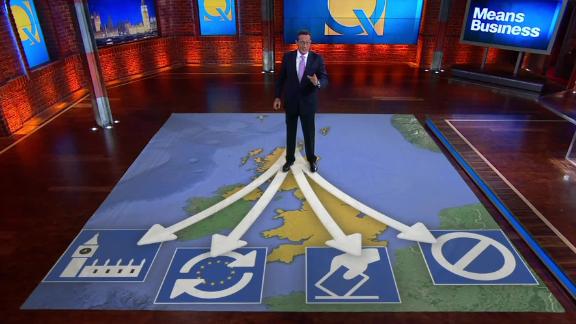 Now playing
01:32
Why there is no easy path in the Brexit deal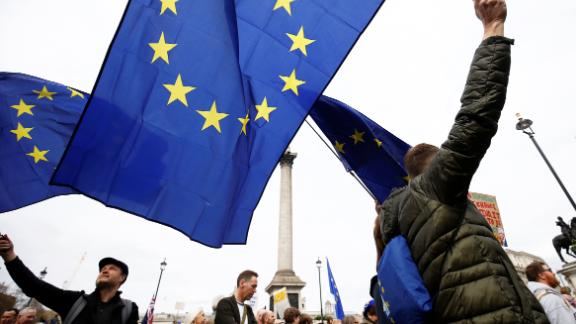 Now playing
01:31
Massive crowds march against Brexit in London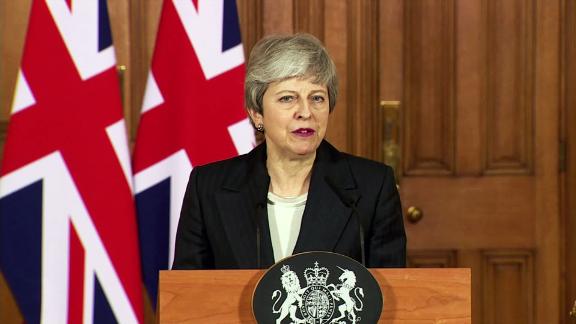 Now playing
02:59
May puts the pressure on lawmakers in Brexit address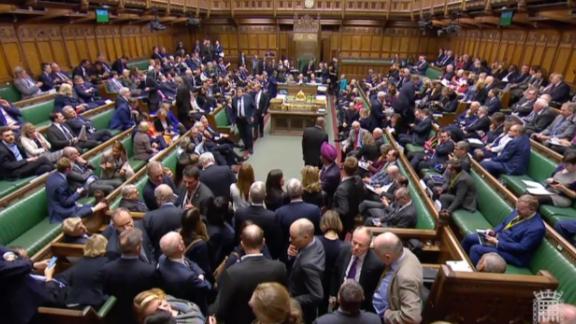 Now playing
01:59
Parliament votes to seize control of Brexit process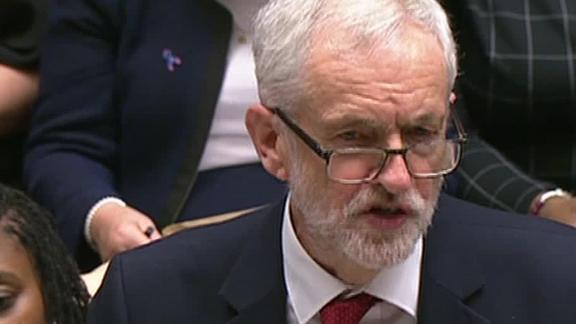 Now playing
02:12
Corbyn rips May, demands no confidence vote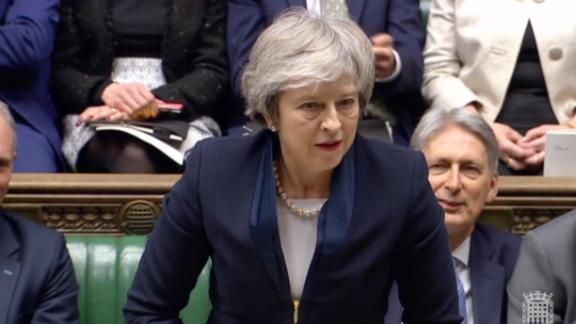 Now playing
01:19
Theresa May's brexit deal suffers historic defeat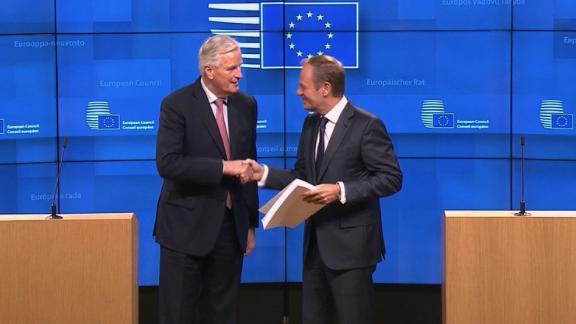 Now playing
02:32
How the EU negotiated its first-ever divorce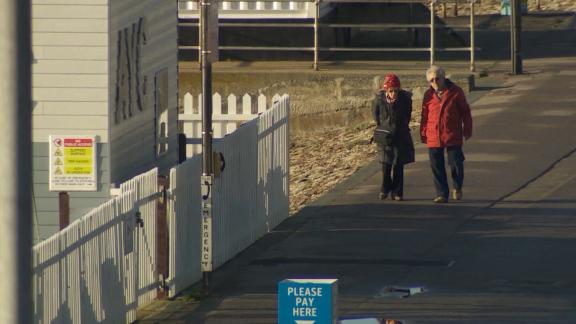 Now playing
01:24
Once pro-leave town feels Brexit uncertainty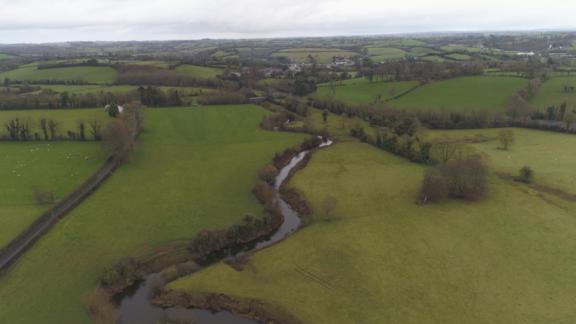 Now playing
01:59
Why the Irish border is impacting Brexit
Sturgeon's demand that the referendum be held between late 2018 and early 2019 was met with fierce criticism by May, who rejected the motion by saying it wasn't the "right time" for such a vote.