Story highlights
Julia's story was told in a "60 Minutes" episode
She will debut on the TV series in April
The newest resident of "Sesame Street" has orange hair and a fondness for her toy rabbit.
She also has autism.
Julia has been a part of the "Sesame Street" family via its storybooks and was so popular that the decision was made to add the character to the TV series.
'Sesame Street' adds Julia, an autistic character, to its cast
On Sunday viewers got to meet her during a "60 Minutes" segment.
"I think the big discussion right at the start was, 'How do we do this? How do we talk about autism?,'" one of the show's writers, Christine Ferraro, told "60 Minutes" correspondent Lesley Stahl.
Over the almost five decades "Sesame Street" has been on the air, it has established a reputation for inclusion with its characters.
Joan Ganz Cooney , one of the founders of the Children's Television Workshop which developed "Sesame Street," said it has also not been afraid to deal with real life issues including the death of a beloved character, Mr. Hooper in 1983.
Photos: The stars of Sesame Street
Photos: The stars of Sesame Street
Photos: The stars of Sesame Street
Photos: The stars of Sesame Street
Photos: The stars of Sesame Street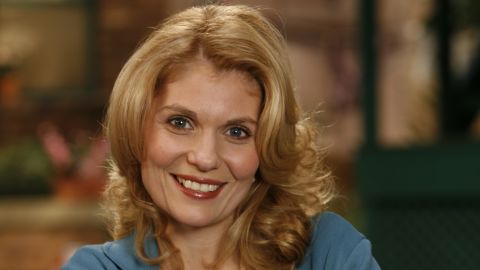 Photos: The stars of Sesame Street
Photos: The stars of Sesame Street
Photos: The stars of Sesame Street
Photos: The stars of Sesame Street
Photos: The stars of Sesame Street
Photos: The stars of Sesame Street
Photos: The stars of Sesame Street
Photos: The stars of Sesame Street
Photos: The stars of Sesame Street
Photos: The stars of Sesame Street
Photos: The stars of Sesame Street